One of Australia's most innovative companies, Zip Water, brings you a new generation of the world's most advanced drinking water appliance – the Zip HydroTap – in new design styles and colours to suit any kitchen.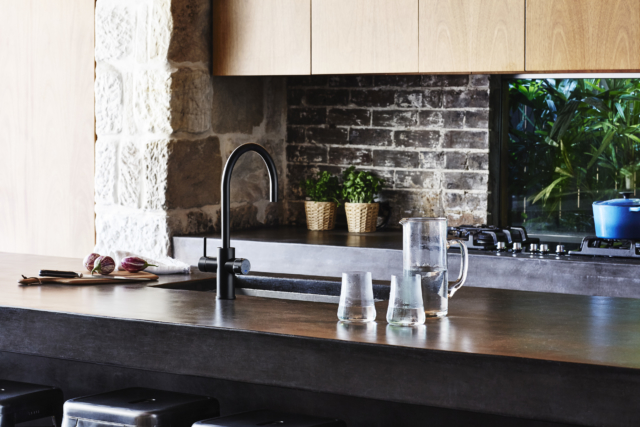 Combining great looks and functionality, the new HydroTap Design and Celsius ranges put crystal clear, delicious boiling, chilled or sparkling filtered water at your fingertips in an instant. The new Zip HydroTap Design range incorporates the latest innovative technologies to instantly give you water of unparalleled purity.
Sure to please even the most discerning palate, there are three new elegant options to choose from in a range of finishes including bright chrome, brushed chrome, matte black and gloss black.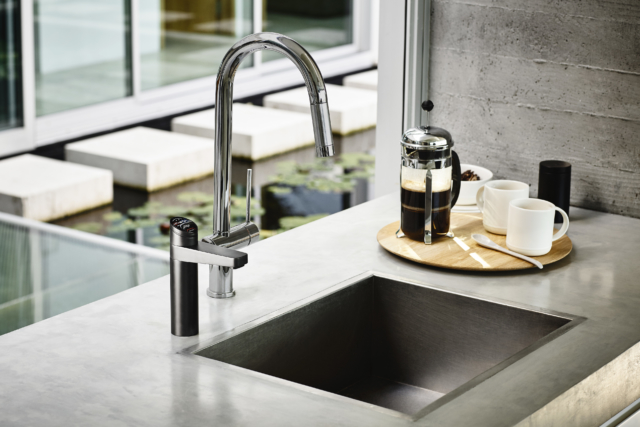 Zip HydroTap Arc – Combining form with functionality, Arc's elegant swan's neck curve will complement any contemporary kitchen and the crystal clear water will refresh your wellbeing.
Zip HydroTap Cube – Make it the centrepiece of your kitchen. Cube's inspiring design gives you the style and water you've always desired.
Zip HydroTap Elite – Style, substance and sustainability meet in this simple yet sophisticated design. Elite demonstrates just how beautifully engineered a Zip HydroTap can be. User-friendly operation is achieved via a single lever – use it to select the type of water you want (i.e. Filtered Boiling, Chilled or Sparkling water) and the button changes colour to match – red for boiling, blue for chilled still and white for chilled sparkling. Then simply pull the lever forward for hands-free continuous filling or push it away for momentary dispensing.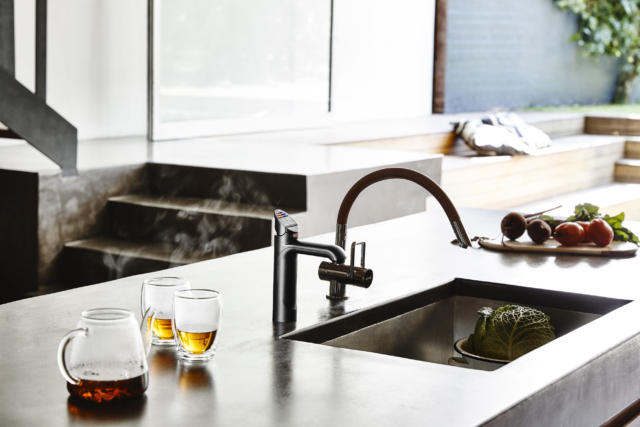 Zip Industries has also unveiled its Zip Celsius range, which delivers both hot and cold functionality from a single tap. Available in Arc and Cube designs with a choice of four stylish finishes, filtered, boiling chilled or chilled sparkling water can be selected at the touch of a button – no more waiting for the kettle to boil or wasting money on expensive bottled water.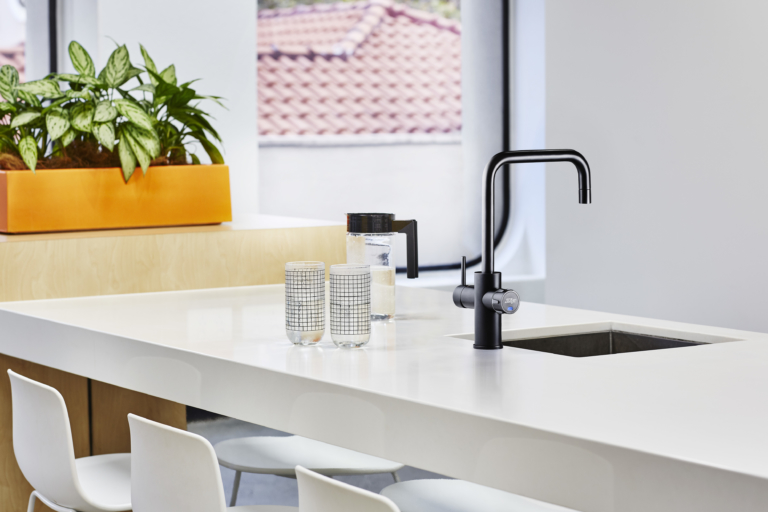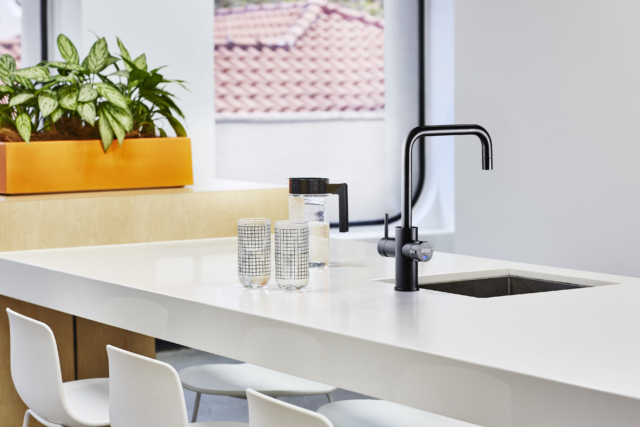 Every tap in the Zip HydroTap Design and Celsius ranges is also equipped with the amazing Zip 0.2 micron filtration system – which instantly delivers the purest, tastiest water free from dirt and contaminants as small as 1/5000th of a millimetre. Chlorine taste and odour is completely removed while fluoride is retained, making each and every glass healthier and more enjoyable. With advanced energy efficiency and best-in-class cooling technology, the Zip HydroTap performs to the highest standards of environmental responsibility and sustainability. Unlike water-cooled systems, its air-cooled ventilation system doesn't waste precious water and, more importantly, the new G4 models have taken a quantum leap forward in efficiency by using up to 53% less energy than superseded models.