I have a treat for you today, thanks to the lovely people at Frunique. A whopping 20% off these jewellery stands for all readers PLUS free shipping Australia wide.
I was lucky enough to be gifted the bracelet and necklace stands this week and I have to say, I really like them. They're nice and plain and modern and really heavy so they won't topple over. Finally, an end to all those piles of bangles all over the apartment!
A great Mother's Day gift, don't you think? Just $71.20 each with the discount! Simply visit Frunique and enter the code 'InteriorsAddict' at checkout. I'm not sure their website does them justice which is why I thought I'd share my own pic.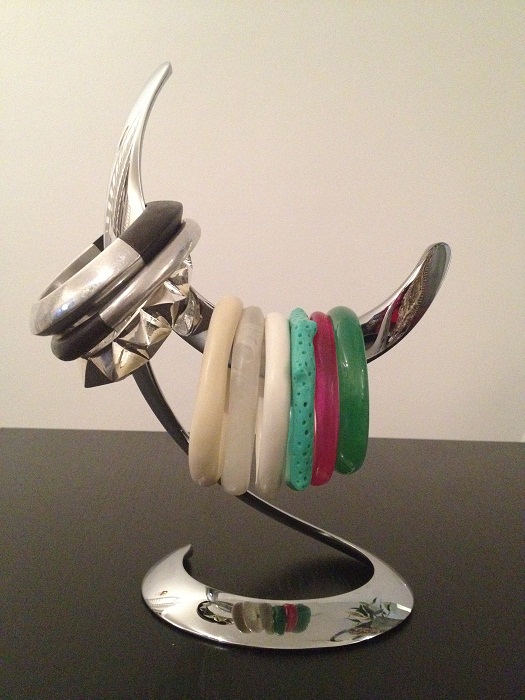 I road tested the bracelet holder with my (largely Dinosaur Designs) collection. Cool, eh?
The hard wearing finish won't rust or tarnish and you can simply wipe finger marks off with a dry cloth. This offer is valid until the end of April. The 20% discount is off any jewellery stand.