Sponsored by Selleys
DIY enthusiast Christine Fuller, of Summerset House, has turned her hand to upcycling a caravan and today we're bringing you the fabulously peachy result. From plumbing to upholstery and paint, Christine tackled the entire project herself and kept costs right down in the process. She intentionally purchased something with good bones to enable a relatively quick and cost-effective turnaround, with the whole renovation setting her back just $1,500.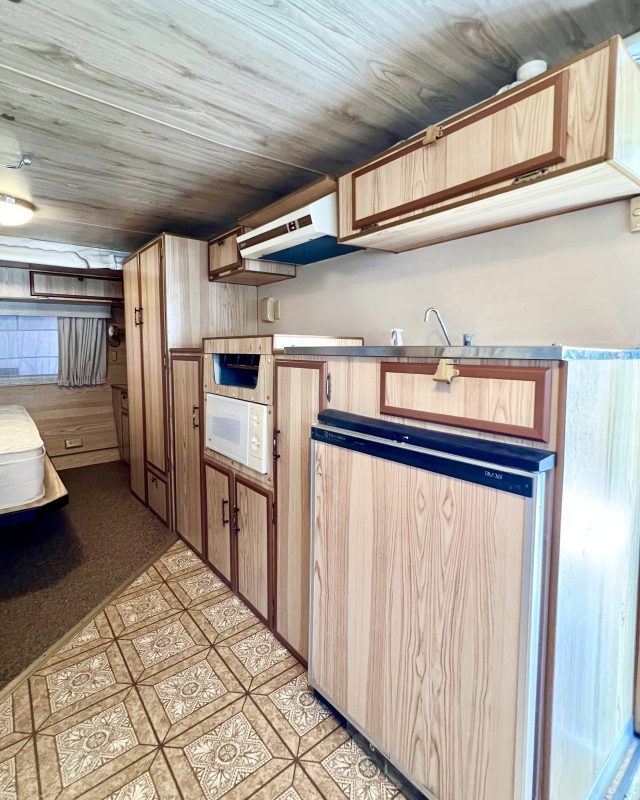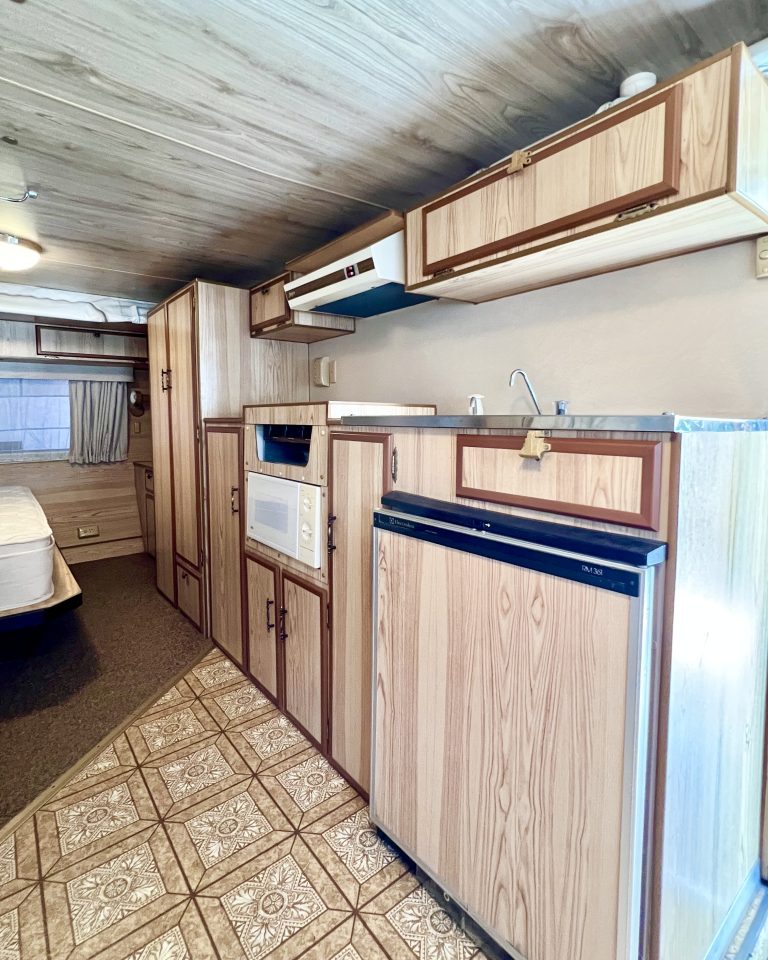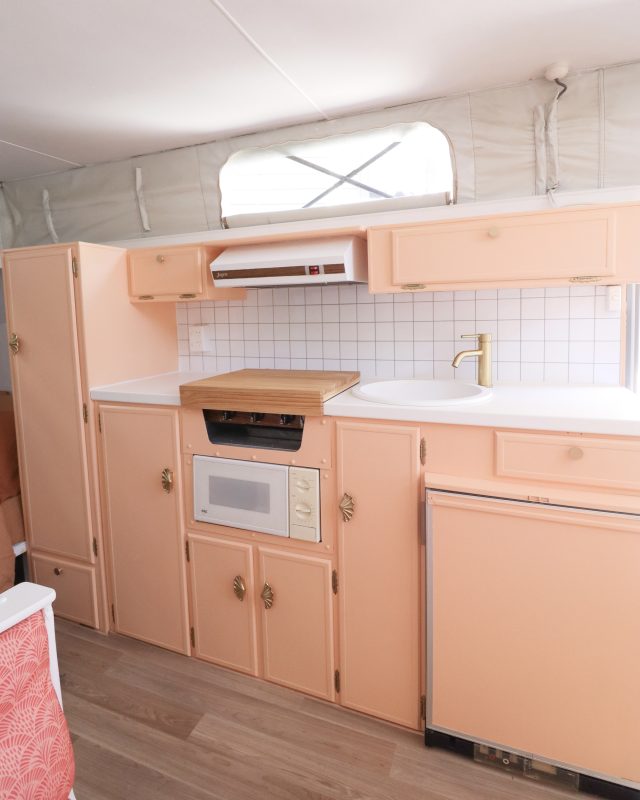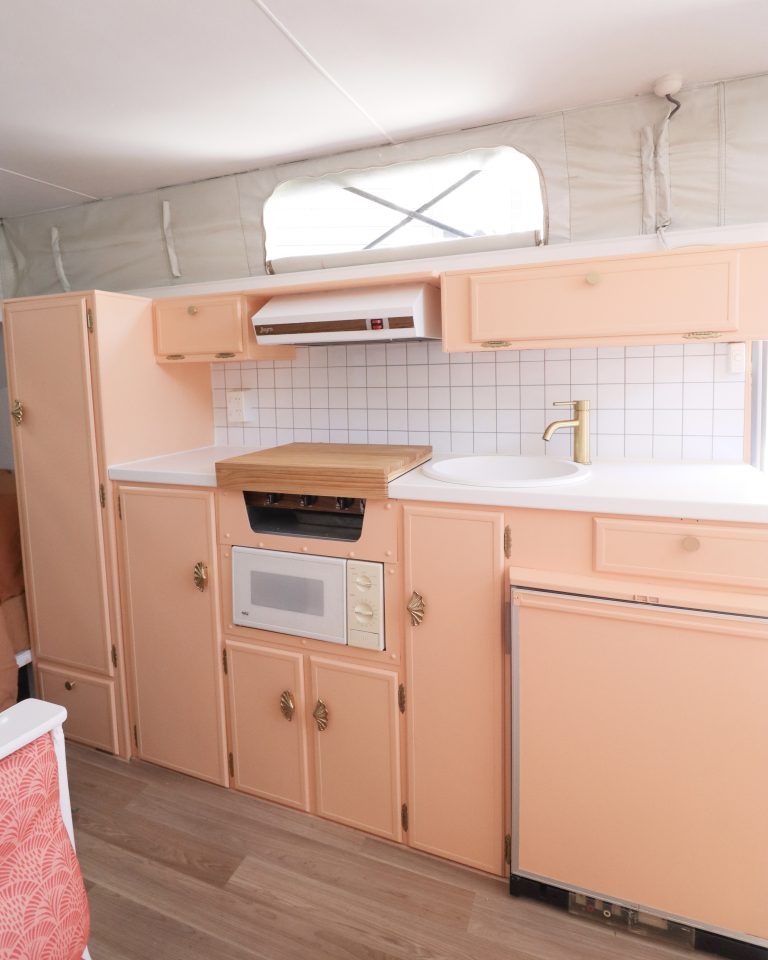 Christine started the renovation in the living area where the original layout was largely maintained. She also worked with the original built-in bench seating frame and even reused the foam inserts inside the cushions too. "Another big money saver was reupholstering the bench seats myself. Those sewing classes as a teenager came in very handy!" says Christine who sourced the upholstery fabric from Spotlight's clearance section for just $70 and then spent a further $16 on buttons. "A bargain if I say so myself!"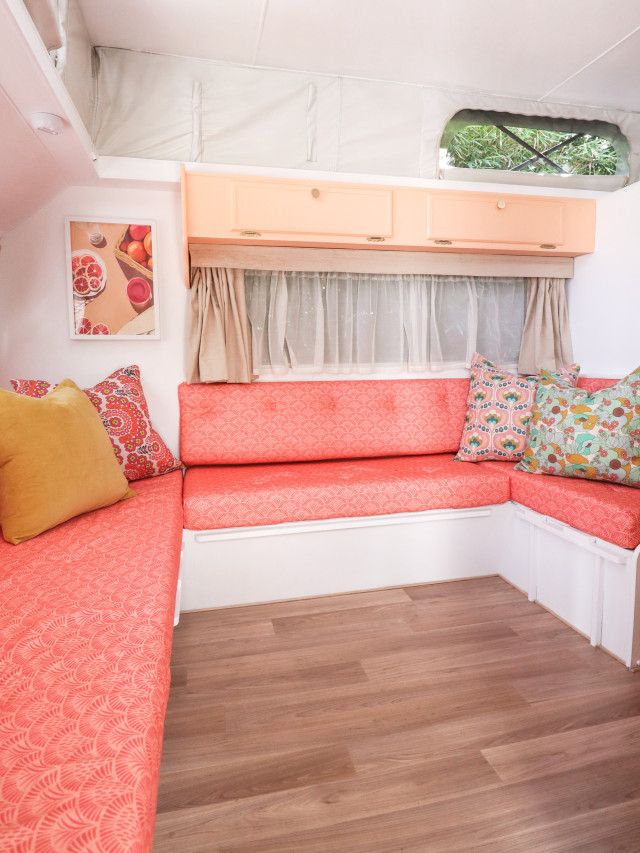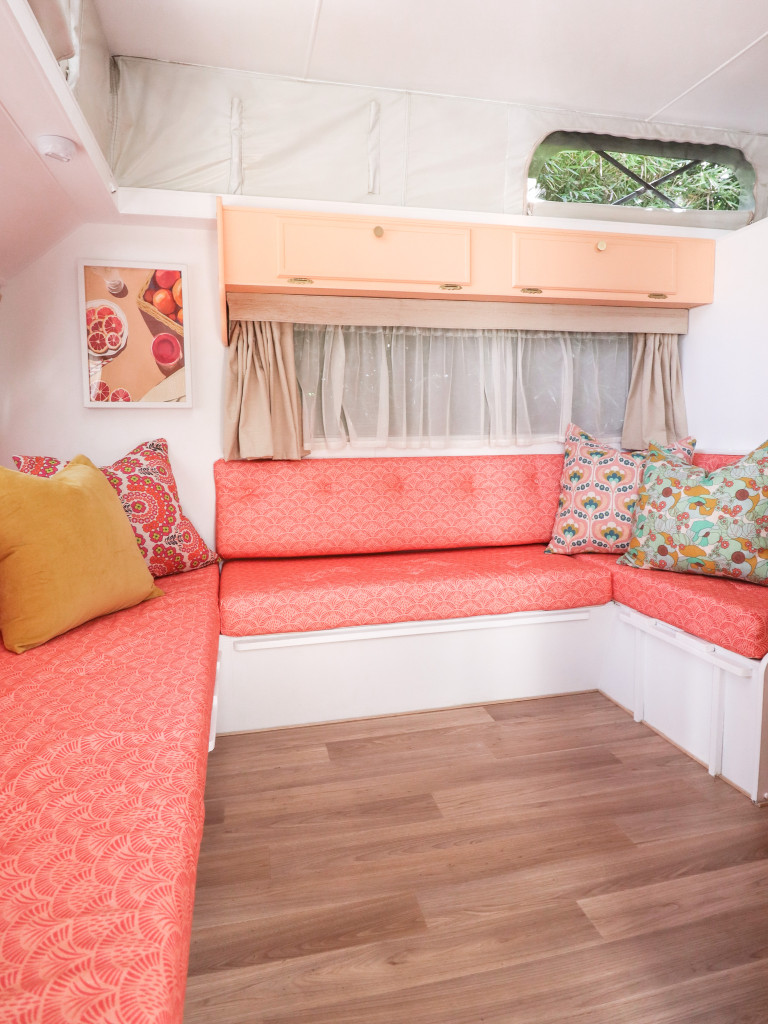 A repaint was another important part of the renovation – Christine used Zinsser Smart Prime as a base coat for the walls, ceiling and cabinetry before painting the joinery in Dulux Fuzzy Peach and the walls and ceilings in Dulux Natural White. Selleys Wet Area Matt White finish was integral to the renovation also – Christine used it to fill the many gaps in the kitchen.
"I love the crisp feel that a matt finish brings, so choosing the Selleys Wet Area Matt White finish was a no-brainer. We went with a matt white benchtop, which paired beautifully against the sealant," says Christine. And aside from replacing the benchtop, the van's handles, tapware and sink were upgraded too – simple, white stick-on tiles modernised the kitchen splashback.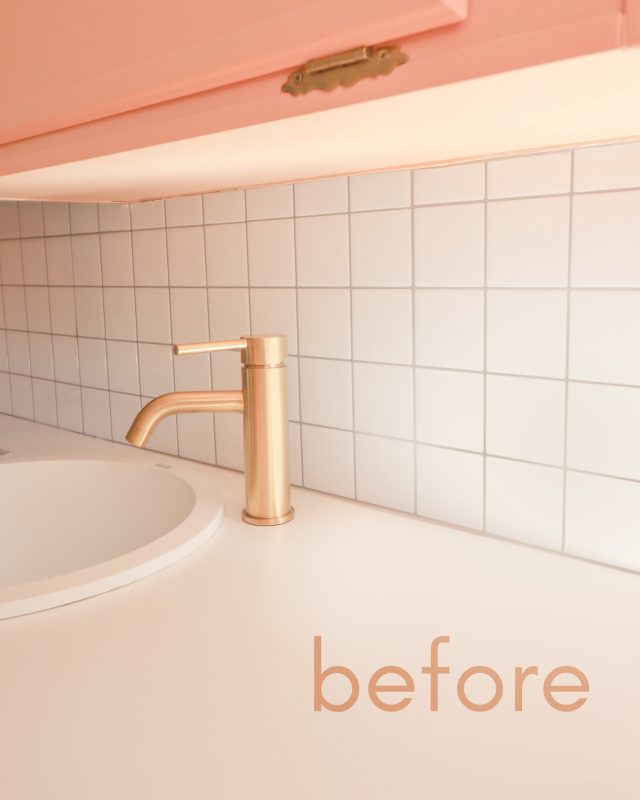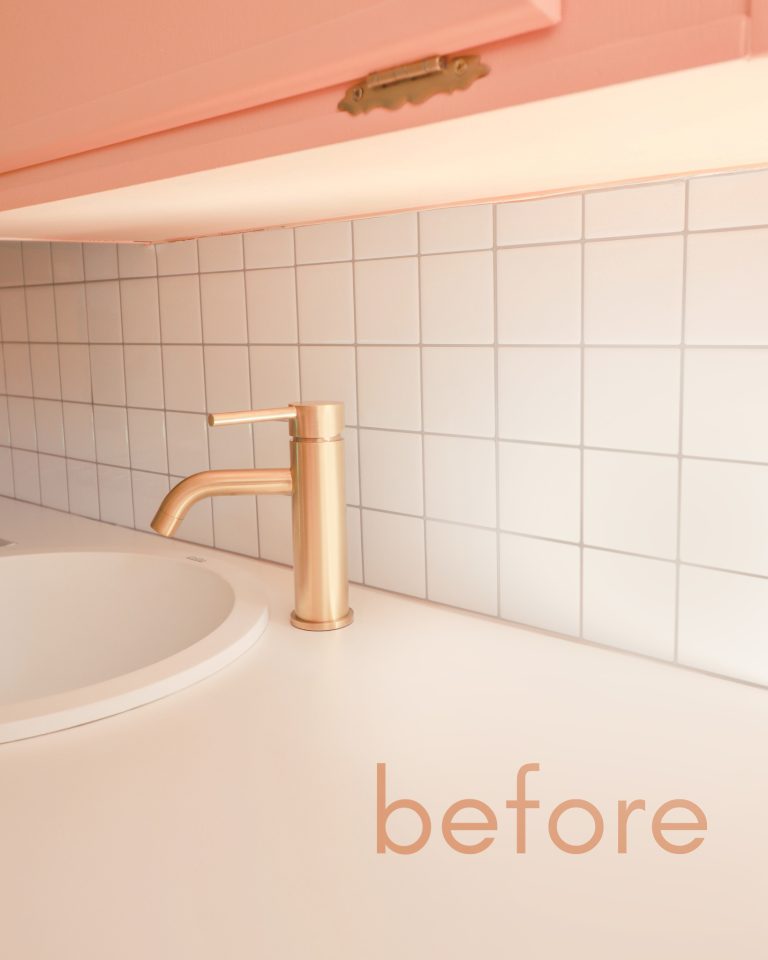 Christine handled the plumbing herself too – another money-saving move. "Even something as simple as doing the basic plumbing ourselves, to change over the tapware, saved a significant amount of money in comparison to calling out a plumber to complete the job," says Christine.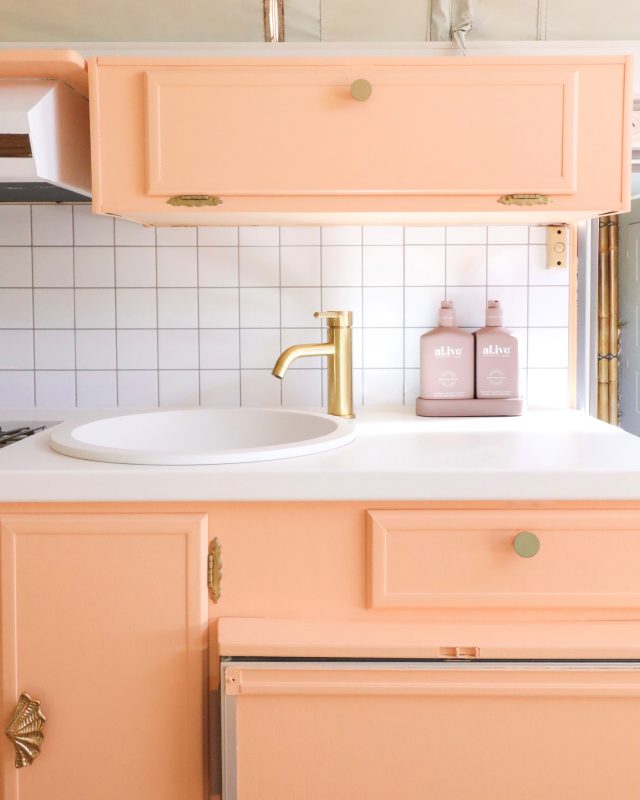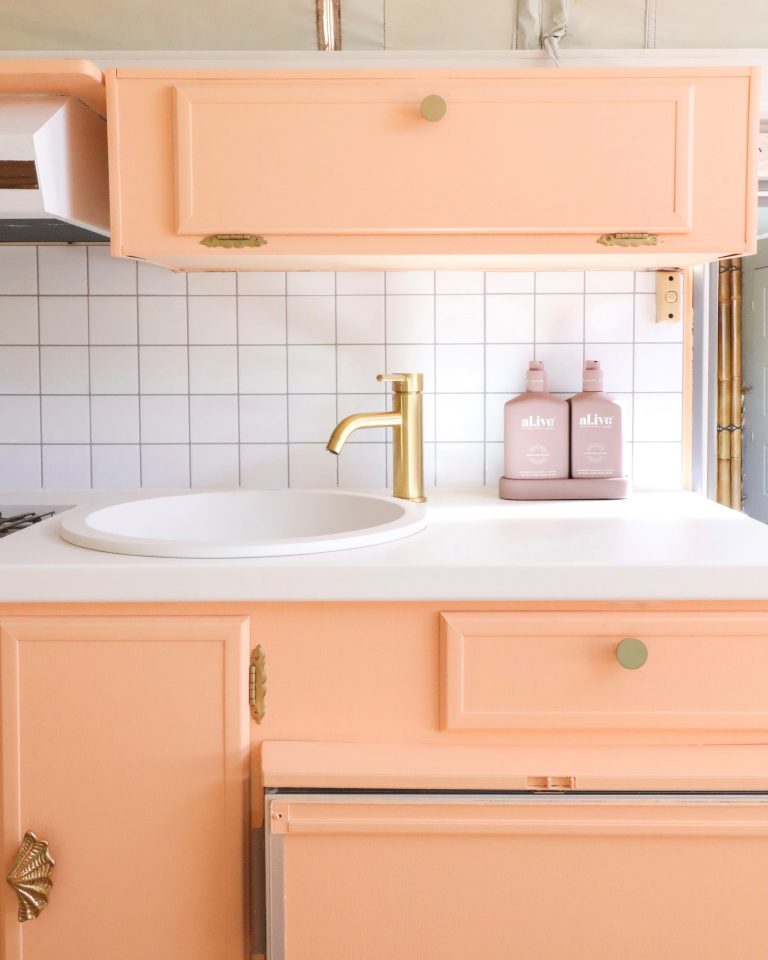 As for the sleeping area, after ripping out the old wardrobe, vanity station and bed, Christine worked on a more practical layout for the bedroom. "We looked into purchasing a double bed frame, but due to the curve of the caravan walls, we opted for making the frame ourselves for a flush finish. I used a sheet of MDF, foam and concrete render to make the new bedhead. Absolutely not a necessity, but I love the result!" She also rebuilt and customised the adjacent wardrobe.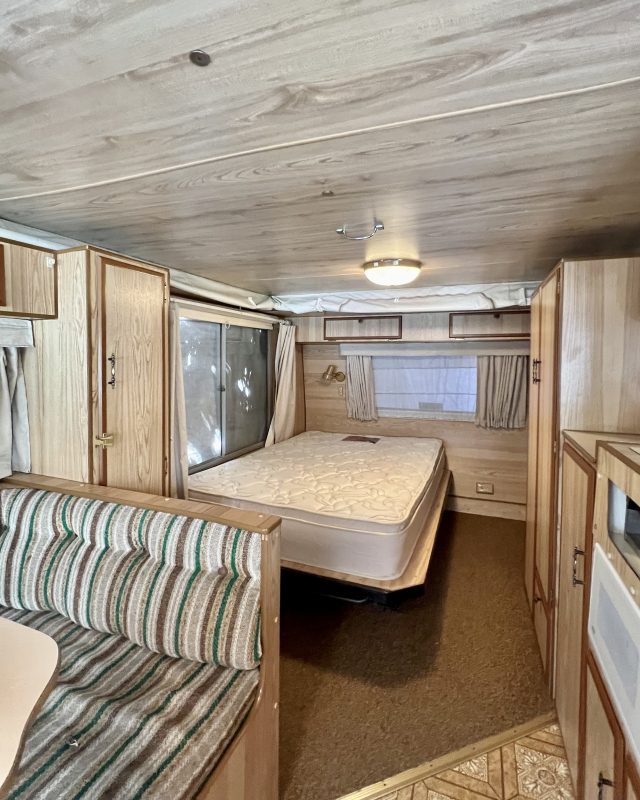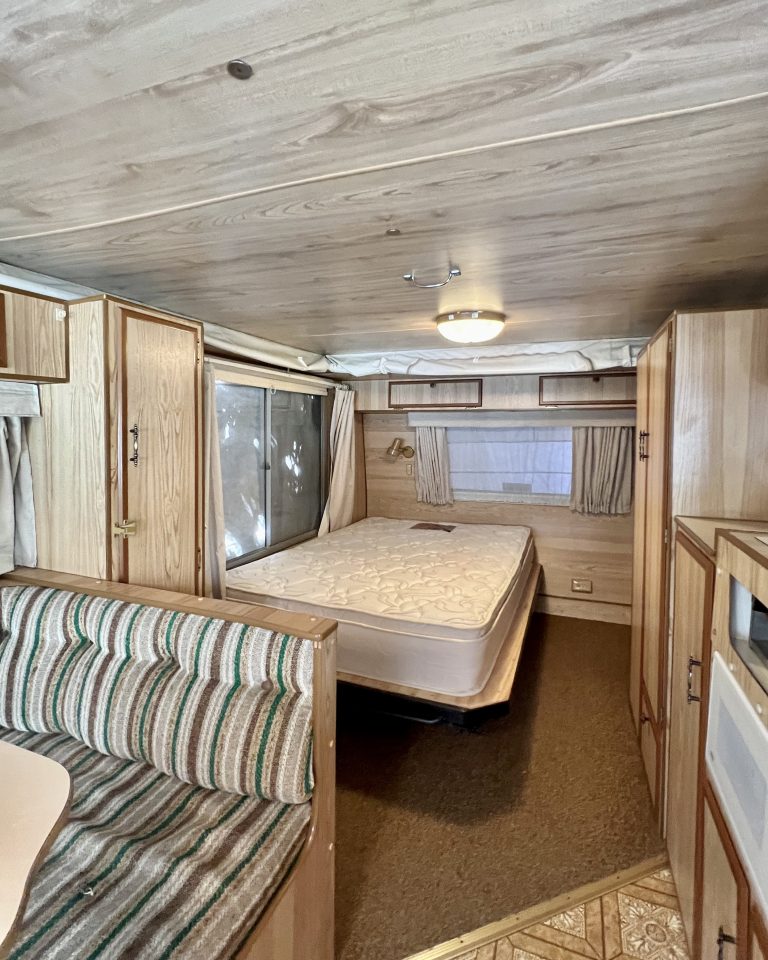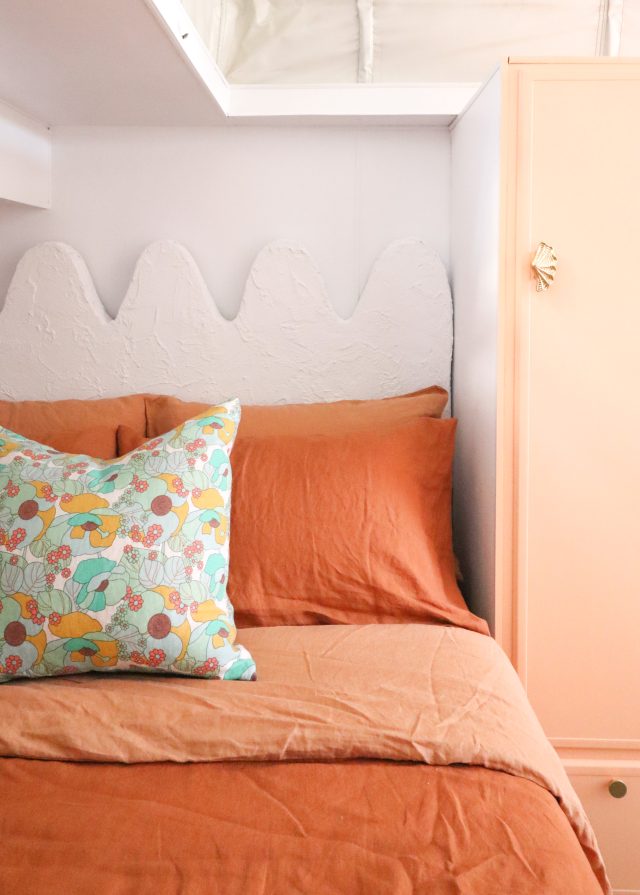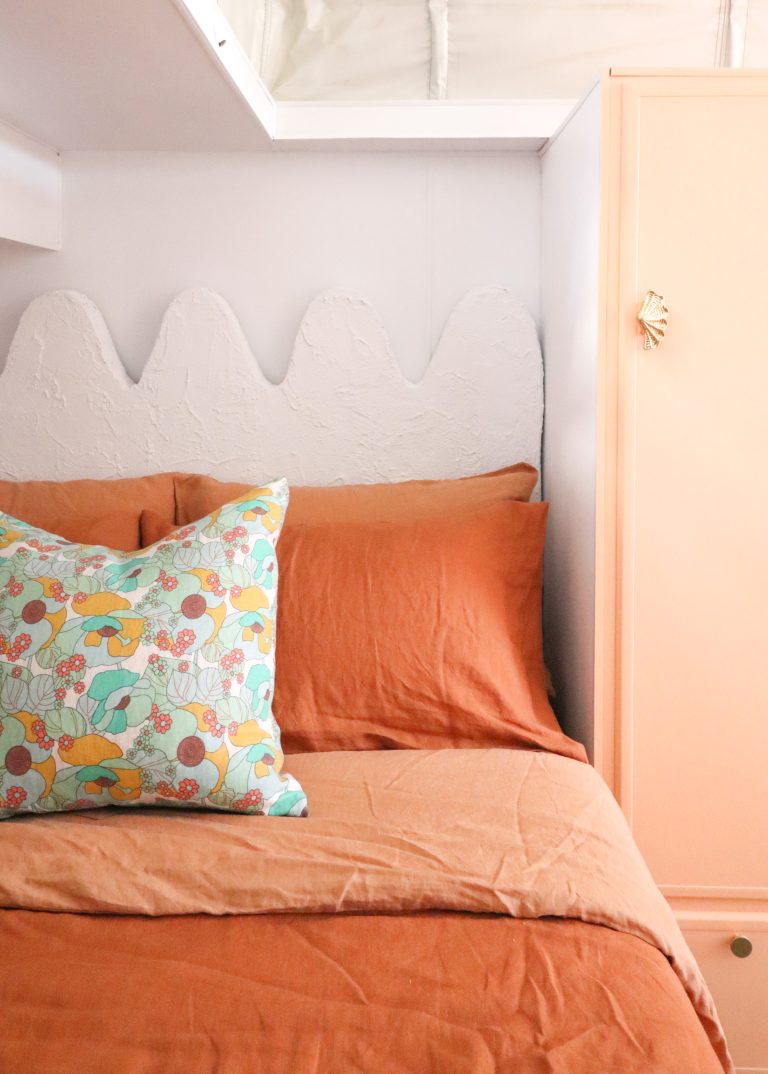 Final finishing touches include bedding sourced from I Love Linen and accent cushions from Society of Wanderers. "I am a sucker for good bed linen so made the most of the Black Friday sales. I love incorporating a mix of splurge and save to create a unique space."
For more on Selleys products
Watch more useful videos on the Selleys YouTube channel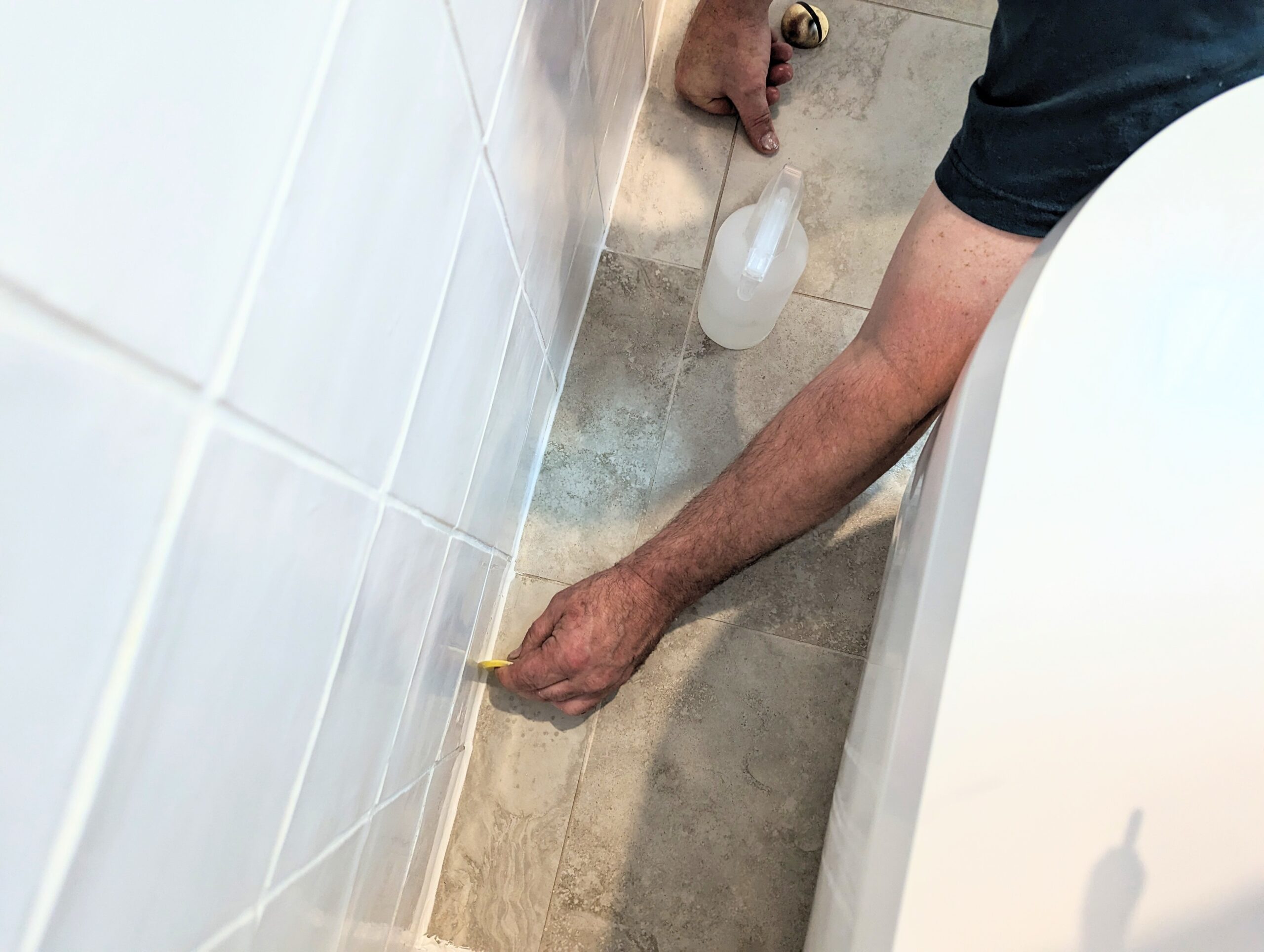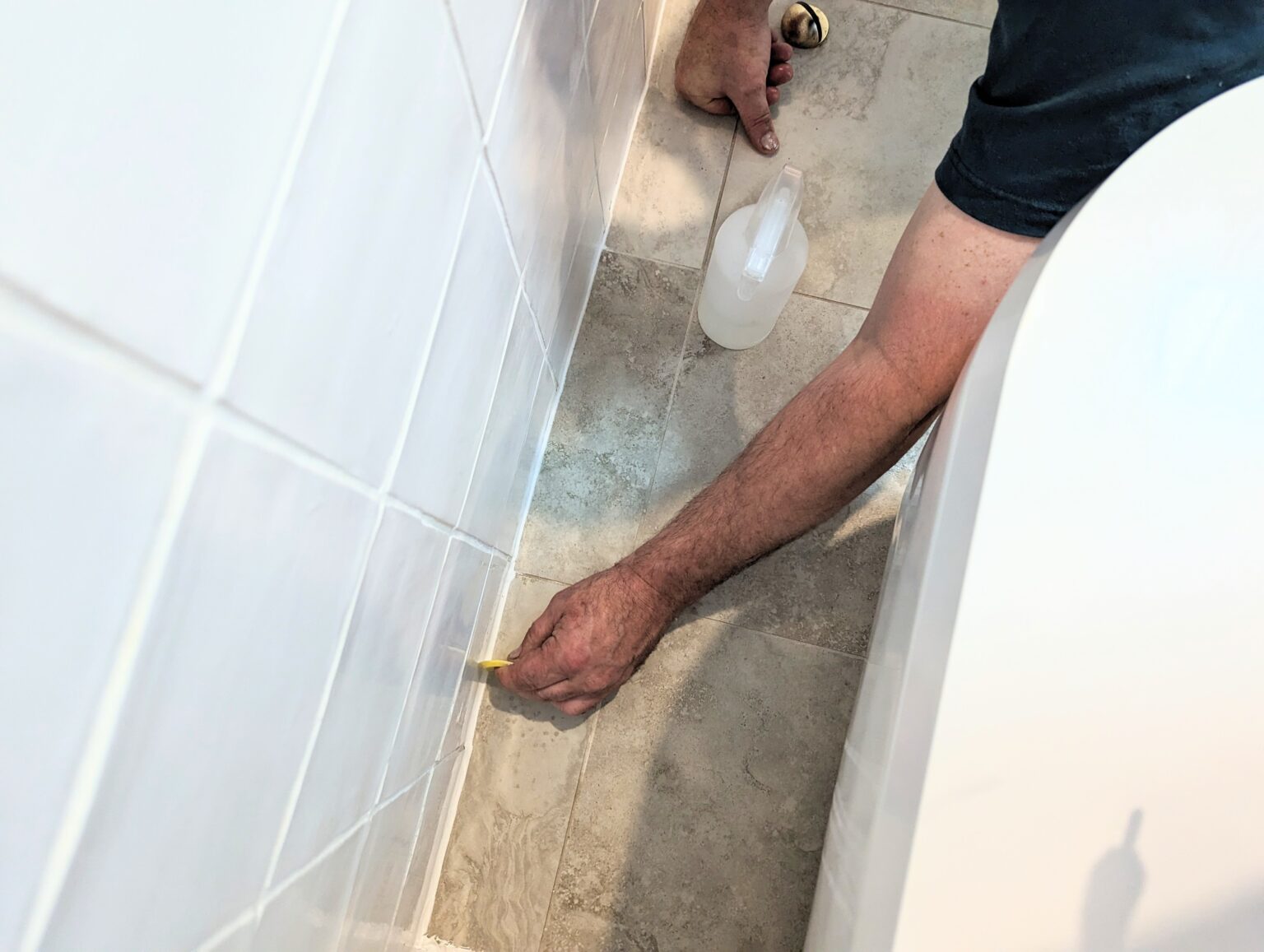 Selleys bring out the perfect addition for matt bathrooms
Sponsored by Selleys Matt bathroom finishes are definitely trending, with a move towards more textured, brushed and flat surfaces and…