This post is sponsored by Freedom.
Need something big (or even something small)? Now could be the time to buy and get 15% off PLUS, if you spend over $200 you don't pay anything for 6 months.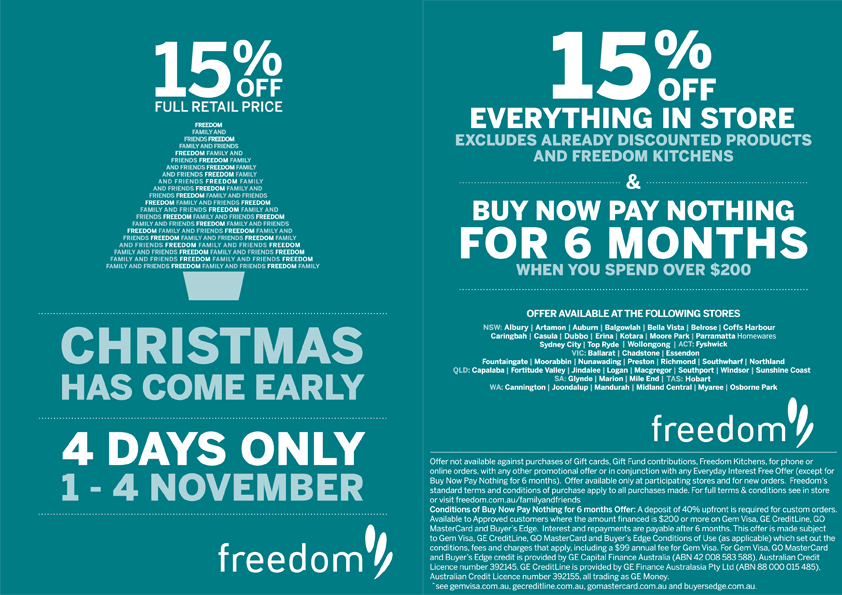 Click on the above image to read all the finer details. Happy shopping!