This showstopper of a necklace is only $69.95 from Lady Chatterley's Affair.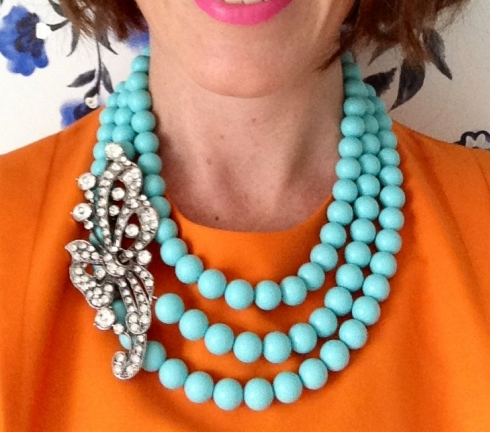 Three strands of aqua ceramic beads, fastened at the nape of the neck and embellished with a sparkling bow. Each piece is handmade and slightly different. Buy it here.
#14gifts for mum is a gift idea a day for 14 days in the lead up to Mother's Day. All gifts under $100.