Vision boards have always been an important tool for those wanting to get creative. Not only are they the perfect place to collate inspiration for your spaces at home and at work, but they're also a great way to get inspired in all aspects of your life. Thanks to vision boards and the power of goal-setting, founder of beauty company Cherry Blooms, Jellaine Ross, was able to turn her company into an international, multi-million dollar success.
Here, Jellaine shares her top 10 tips on creating perfect vision boards…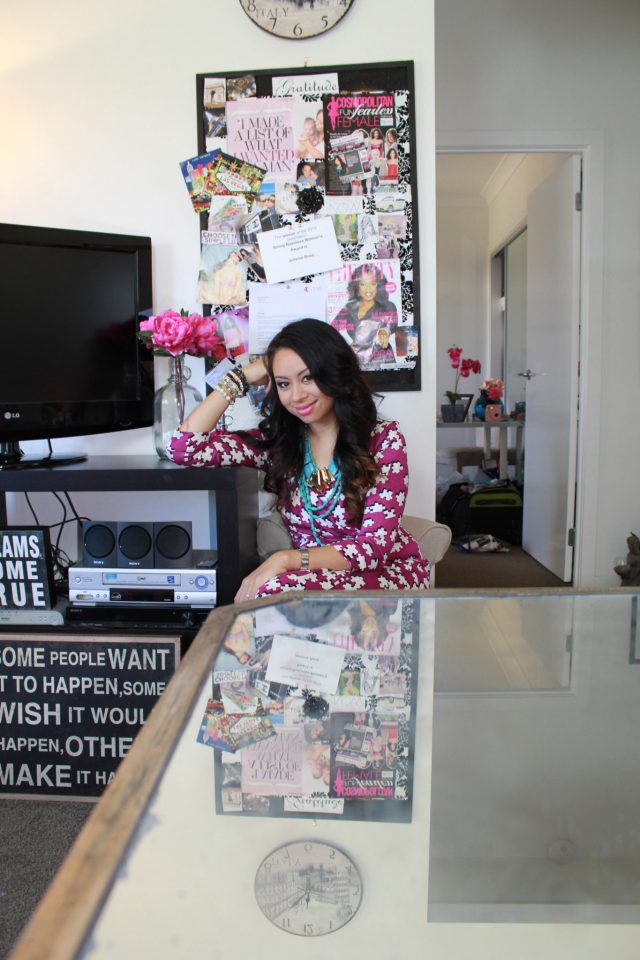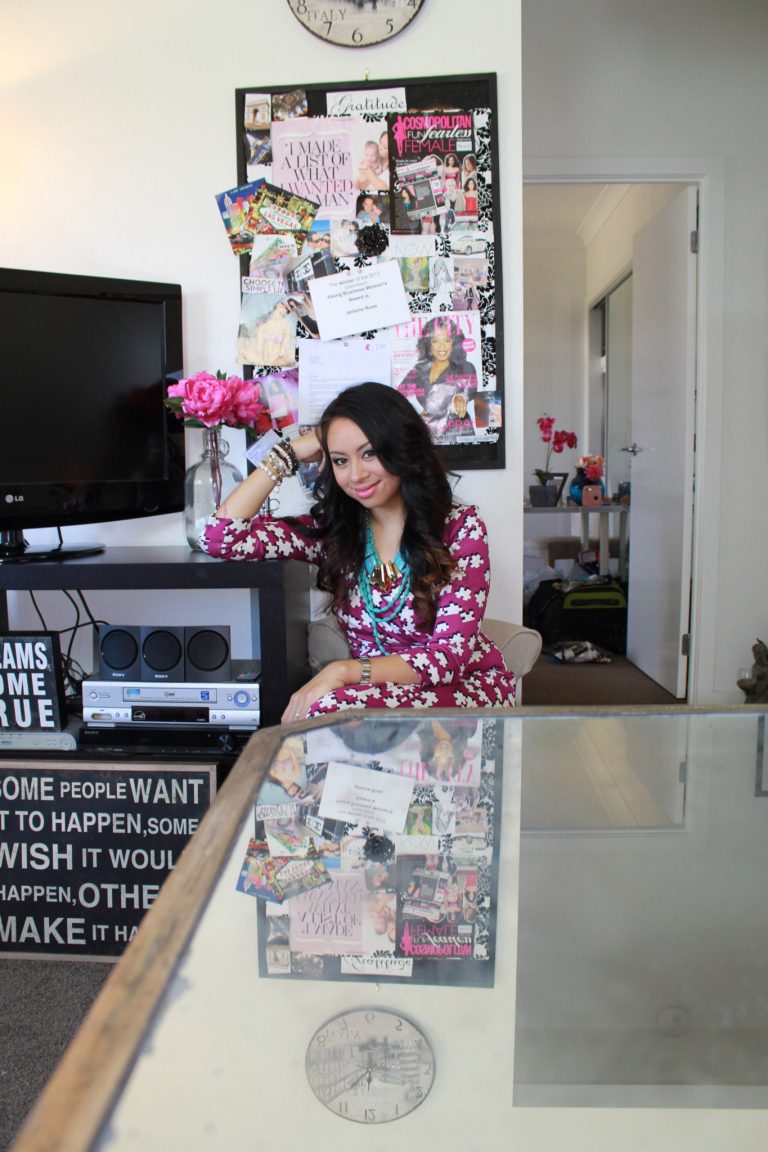 Firstly, write down your theme for the vision board. Base your board on the life you want to create.
Pick up a board from Officeworks, Kmart or Kikki.K and get prepared with pins, tape and glue. Alternatively, you can simply use a sheet of cardboard or a get creative with a canvas.
Don't be afraid to create more than one vision board depending on your goals and interests.
Make sure that you're in a good mindset before you start, that you feel creative and give yourself time – don't rush it.
Collect inspiring imagery, quotes, fabrics, maps, materials and other items which you are grateful for. If you can't find a particular image in a magazine, use Google or Pinterest.
Reassess your vision boards at the beginning of each year. Use the holidays as the perfect time to reflect and review what you want to experience in the coming year.
Don't be afraid to place your vision boards around your home or office, such as the kitchen, bathroom, above a dressing table. If you can't see them it's hard to be inspired. I even have one in my bathroom!
Work with your partner or children to create a board reflecting the things you want to achieve as a family or couple. It's a great bonding experience and a chance to align your values.
Remember, vision boards are a work in progress. Throughout the year, if an image resonates with you add it to the vision board. If something no longer does, remove it and pin an image that does inspire you at that moment.
Set intentions with a vision board even if you don't know how you will accomplish it. When I put meeting Oprah on my board I had no idea how I would achieve it, but guess what? In 2010 I met Oprah, shook her hand and had a chat!
— Jellaine Ross is the founder of Cherry Blooms. Her beauty products are available from her website and selected salons.