By Jenny Blume
Whether you'e a true believer or not, there's a lot to be said for many of the principals of feng shui, in creating a happier, calmer and more organised home. Why not try some of these quick expert tips yourself this weekend and see what effect they might have?
1 Beautify your entrance
To draw the best possible energy into your living space, make your home's entrance is as clutter-free and inviting as possible. Not only will you attract more luck and good fortune into your life, you'll attract more visitors too. Weeds, cracks and peeling paint convey poverty in feng shui, while creaky gates and overgrown gardens subconsciously say 'stay away'. For an instant lift, jazz up your entrance with extra lighting or pop in a load of fragrant flowers.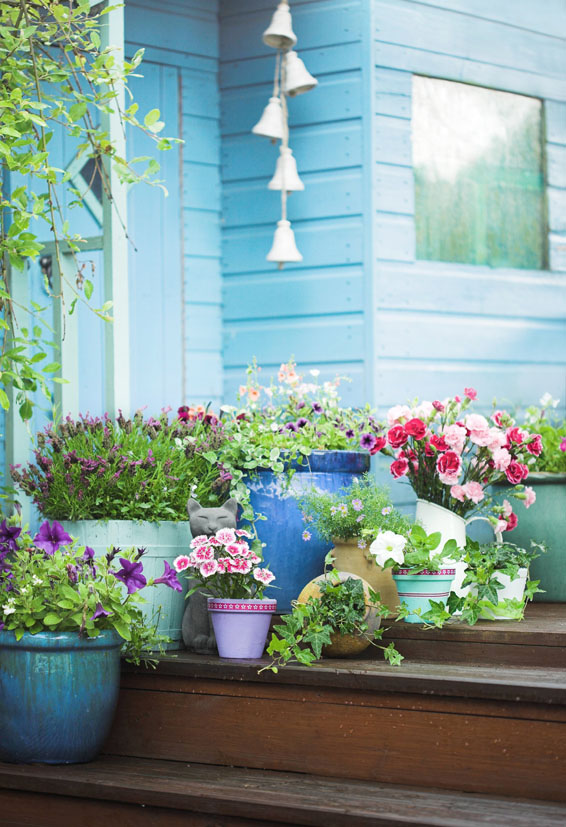 2 Clear the clutter
Hanging onto unused items can trap you in the past and block fresh opportunities – and in many cases, people – from entering your life. Clutter hinders the flow of 'chi', so take a Zen approach and open up your living space. Ditch anything that conjures up negative feelings and only keep items that you love, need or use. If you can't bear to part with old clothes, books or bric-a-brac, pack them into storage boxes, then sell or donate them in spring next year.
3 Reassess your art
Step back and take a good look at what you're inviting into your home. Depictions of sadness and violence can conjure up negative feelings, while images of beautiful places or people you love tend to promote a sense of peace and wellbeing. If you're after romance, avoid displaying lonely or solitary figures in adult bedrooms, and parents, don't overdo photos of kids. Sunrises, landscapes, aquatic scenes and mountains are especially fortuitous.
4 Move your mirrors
Strategically placed mirrors can draw more natural light and pleasant views into your living space, but reflecting dark corners or boring walls will only emphasise your problems. It's said that mirrors facing the front door can scare people (and good fortune) away, while reflecting bathroom doors can magnify health problems. Attract abundance by reflecting your dining table or a big bowl of fruit.
5 Clean your kitchen
In feng shui, the kitchen symbolises a household's health and wealth, so try to keep your kitchen as clean and well aired as possible; broken taps and appliances should be promptly repaired or replaced and the stove kept sparkling clean. To encourage a steady income, use all hotplates regularly, rather than favourites. Finally, make your kitchen an inviting place to spend time in; food cooked in a calm atmosphere will nourish the soul and warm the heart.
6 Rearrange your living area
To encourage more conversation and support family harmony, use a coffee table to form a central link (ideally, round or oval shaped is best); if pressed for space try unifying your 'conversation area' with a large rug. For a sense of support, your main couch should be positioned against a wall, with the entrance in clear sight. Good lighting induces people to hang around, so ditch any harsh overheads and opt for lamps or diffused sources instead.
7 Liven up your love life
If your bedroom feels more boring than boudoir, add some exotic touches: rich colours, sensual textures and moody lighting can all help to spice thing up. Arouse your senses with sensual ylang ylang oil, then activate your romance sector, located in the south west, with crystals, candles or flowers. If sleeping under a beam is causing problems, paint it to blend in with the ceiling, drape some soft fabric over it or invest in a canopied bed.
8 Fix leaking taps
According to feng shui, water and wealth go hand in hand. Start by fixing leaky taps, as they represent money going down the drain, then tackle any patches of mould or stagnant puddles of water around your home, including dodgy gutters and drains. Mosquito and money problems might both improve. To balance the watery energy in bathrooms, add earthy objects like plants, shells, pebbles, crystals and candles… and keep that toilet seat down.
9 Reassess your plants
Plants can really energise your home, but only if they're healthy. Start by replacing any sickly specimens then toss out any dried flowers (bad feng shui). Plants with heart or oval shaped leaves create a calming vibe, while pointy-leaved varieties add a masculine energy, perfect for livening up quiet corners, but watch out, they can create a prickly, argumentative energy as well. For luck, try jade plants, peace lilies, bamboo, cumquats, rosemary or fragrant flowers.
10 Feed your senses
Homes that have that indefinable 'feel-good factor' appeal to all of the senses: sight, sound, feel and smell. Add native plants and bird feeders to attract more birdlife (birdsong will instantly lift a home's feng shui), string up melodic windchimes, plant scented herbs and flowers, fill your home with uplifting music and spritz regularly with your favourite essential oils (mix with water in a pump bottle). Lavender, bergamot, eucalyptus and sandalwood are classics.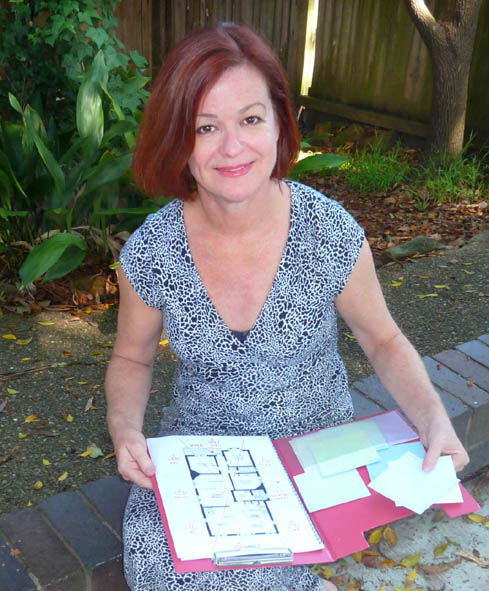 Guest poster Jenny Blume is a feng shui consultant and astrologer for Woman's Day. For more tips,  follow Jenny on Facebook or visit www.jennyblume.com.au. 
Jen Bishop is currently on honeymoon in Tokyo, Venice and the UK, and has opened up the blog to a series of fabulous guest posters to share their interiors-related expertise in her absence. She hopes you'll enjoy them and look out for the odd honeymoon post from overseas! Jen's back at her desk on 11 November.