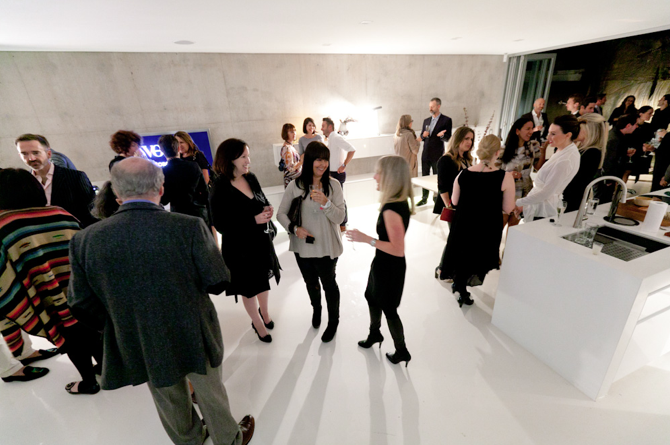 Beautiful objects, the company of design lovers, food and drink in the surrounds of a stunning house. That is a real Interiors Addict kind of night!
I was delighted to be invited to the launch of the Ilse (Crawford) Collection for Georg Jensen last night, hosted by Vogue Living. The pieces are quite gorgeous, in polished steel, brass and copper and black glass. The copper really grabbed me as you really don't see much of it these days. Its rose gold hues are so soft and warm but the lines are simple and elegant. And brass can be so old fashioned but in this collection it is reinvented, shiny and new. The range is modern and sophisticated, and no wonder when created by British design legend Crawford. Vogue Living editor David Clark, who shared a video of him interviewing her in Milan recently, described her as one of the finest designers in the world.
Also on show was a special silver version of Ilse's 'Mama' jug worth a whopping $37,000. Impressive as it was, the whole idea behind the Ilse Collection is to add a sense of ritual to everyday habits. Why not pour your water from a beautiful steel jug or drop your keys in a polished brass bowl on the way in after a long day? What a lovely idea!
It was great to catch up with so many Sydney interiors folk, including stylist Mr Jason Grant and Robyn Holt (ex Vogue Living editor and The Renovators host) who I was delighted to meet for the first time. Love her work! (Have you seen her decorating segment on The Circle?)
What I love about Georg Jensen, a Danish company steeped in history and employing the most skilled craftsmen, is its ability to do traditional and modern equally well. It's for that reason I covet their silver cutlery as much as I do their more modern jewellery, watches and homewares. The overarching theme though, is quality. And many of Jensen's oldest designs still have a timeless appeal and could fit well in a modern home today. You only need to spend a little time around Georg Jensen products (that seems too plain a word!) and staff to really get sucked in to the brand, its beauty and its history. And Australians everywhere agree. We're the second biggest market outside Scandinavia! Would you believe it?
I have my eye on several pieces and, starting at $135, they're not out of reach of the average person who appreciates timeless beautiful design and wants to add a little elegance to the everyday. Or a gift to treat someone special. I was very lucky to bring home a baby version of the steel Mama jug in my goodie bag. The only hard part is deciding where to put it…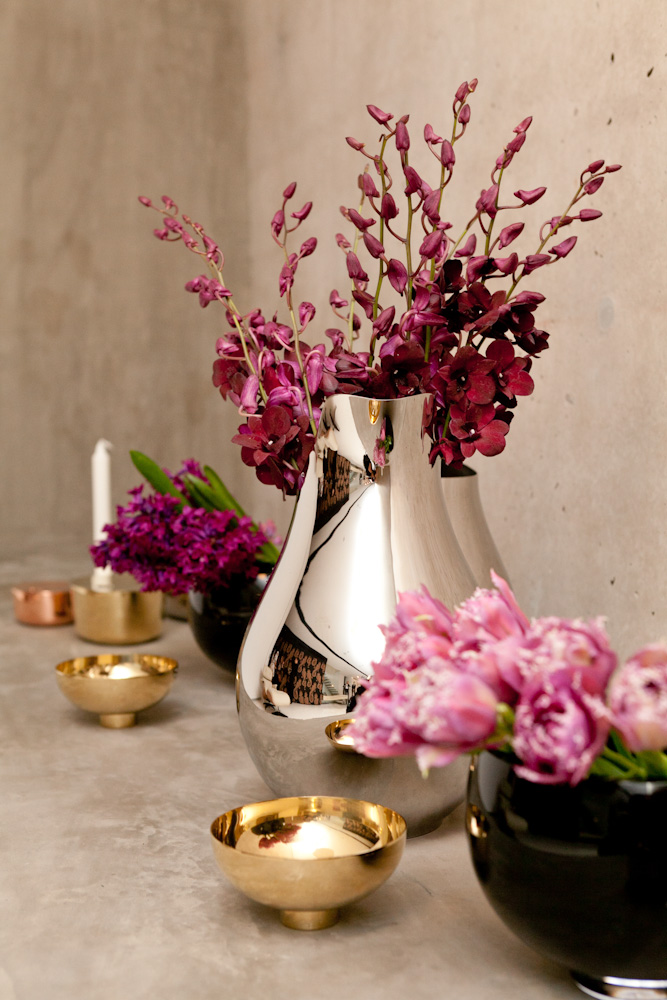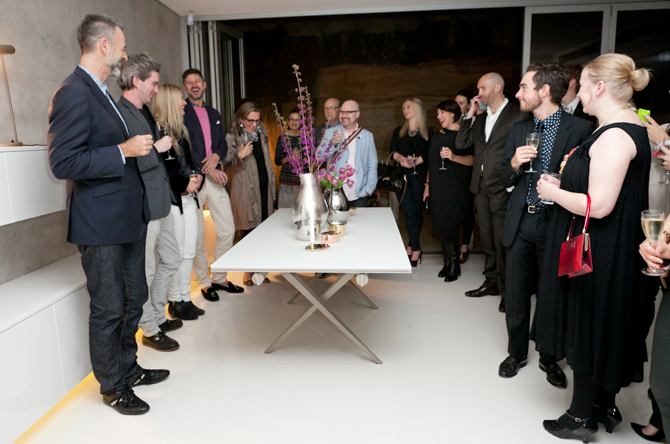 Can you spot me in these two group shots? I really want to treat myself to the oversized Moonlight Grapes ring (Sssh! Never mind that it costs more than anything in the Ilse Collection, it's jewellery!). It's such a statement piece. What do you think?
Photography: Caroline McCredie