The Aussie radio and television personality Chrissie Swan upgraded her Melbourne kitchen recently resulting in a much more functional space for her family of five, that looks fabulous too.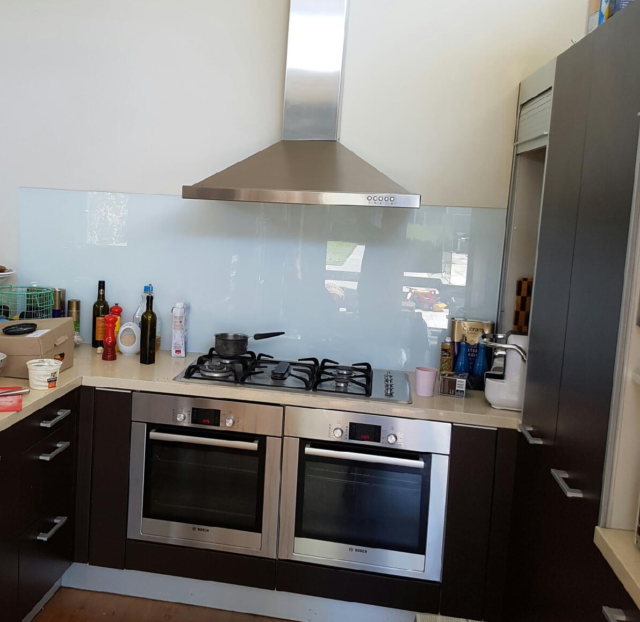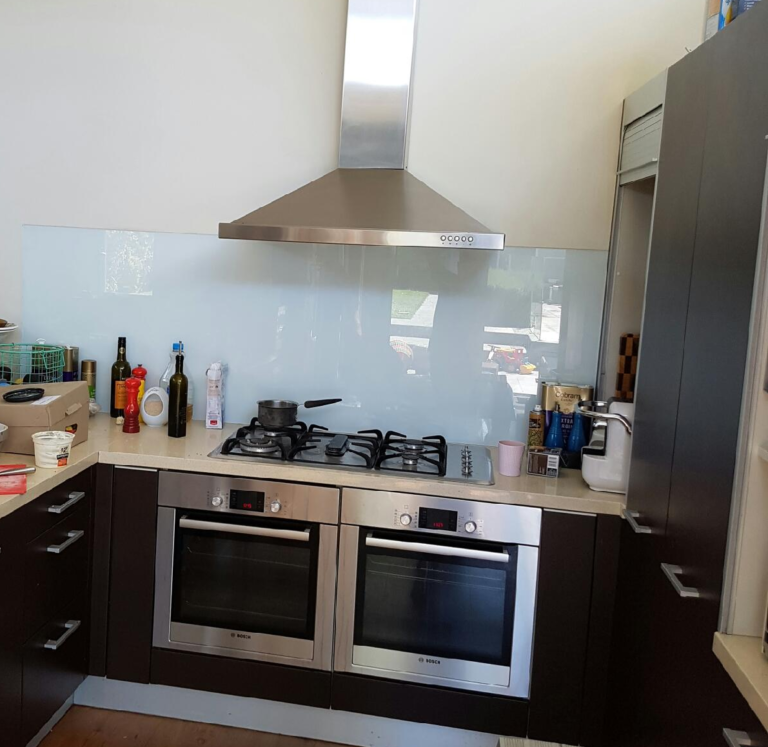 "The old kitchen looked shabby and dated. There was almost no bench space, and a stupid overhead cabinet that was tricky and always malfunctioning. But the worst part was that the fridge was housed in a dark brown Laminex tower smack bang in the middle of the kitchen blocking the view to the living room and closing in the kitchen completely, making it impractical and small," says Chrissie who relocated the fridge to completely open up the space.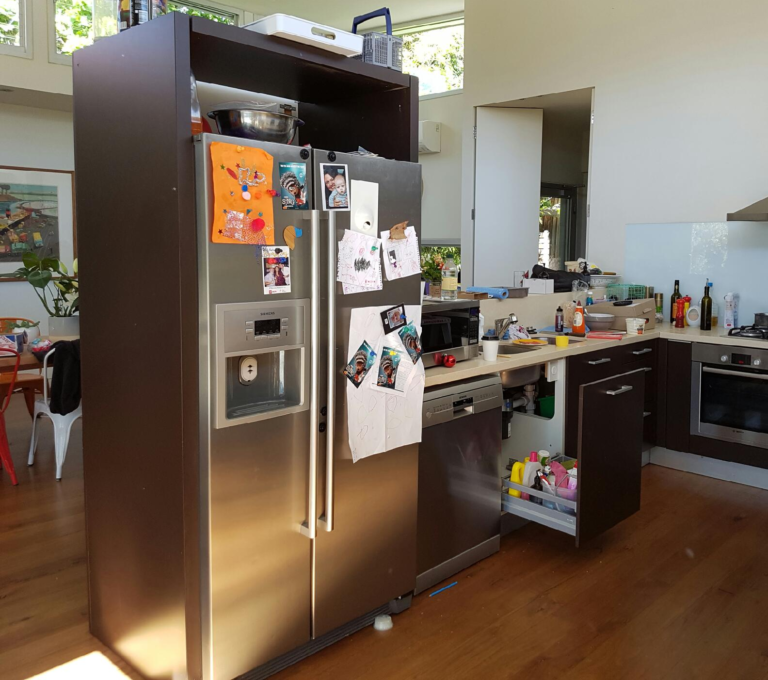 And while the mother of three young children wanted the space to be more functional, she wasn't prepared to compromise on style. "I wanted a simple, unfussy kitchen that I didn't have to be precious about but still looked stylish and contemporary without being faddish, and a bit luxurious too. I needed more bench space desperately and some nice appliances to add some luxury. It needed to be robust and able to withstand lots of cooking and lots of people," says Chrissie.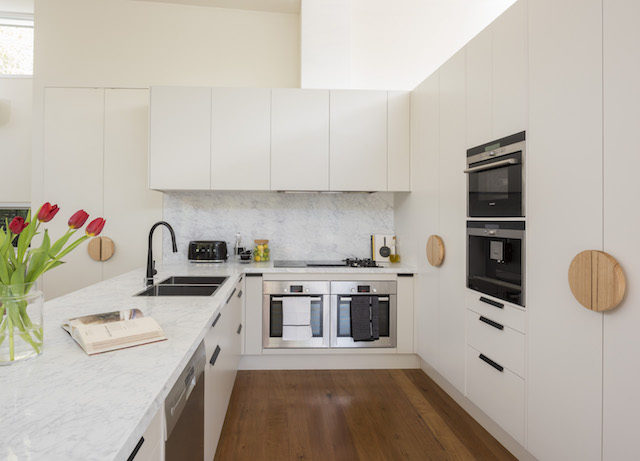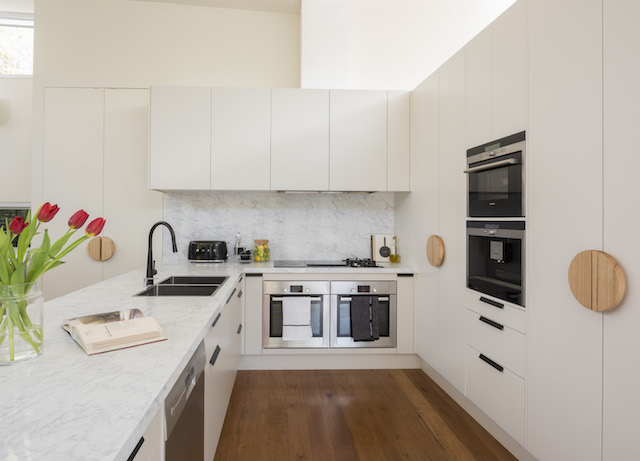 It was a love of marble that took her to Granite Transformations where she sourced an engineered stone at a fraction of the price of the real thing. "I love marble (who doesn't) but it's so hard to look after and I don't have the time or natural ability to keep it looking good. I'd ruin it. So, I was really thrilled to see the Trend Surface engineered stone as it's an affordable and beautiful alternative to marble. It meant that I could get the marble look I was after (and a lot of it) without having to remortgage my house. I also chose from the matte collection of Laminex cupboards fronts," says Chrissie.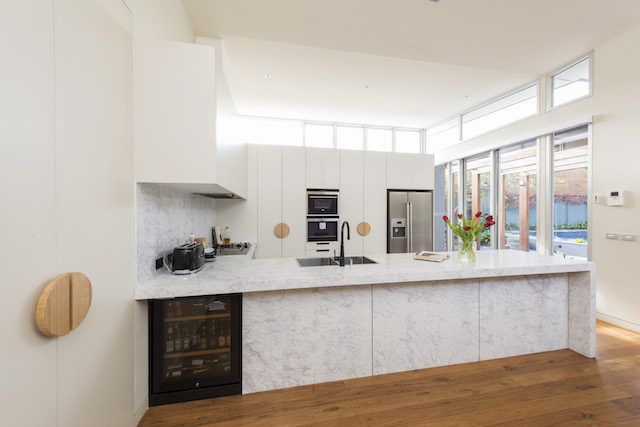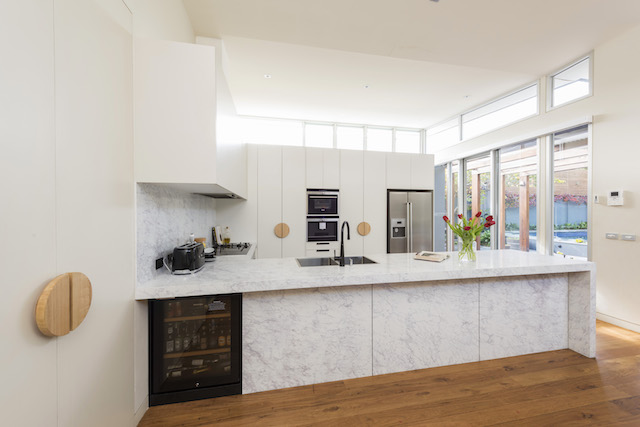 "It was essential for me to have a robust surface in my kitchen. I cook a lot. A LOT. And I have hot pans and stand mixers and knives and food processors all on the go often at the same time. My kids also like to help prep in the kitchen so I needed a benchtop that can withstand the odd cutting up of a pear straight on the benchtop without a chopping board. I loved the surface I chose because it has all the class and timelessness of marble without the maintenance. I love it." The engineered marble alternative certainly fulfils the 'robust' criteria as it is non-porous and heat, scratch, stain and impact resistant.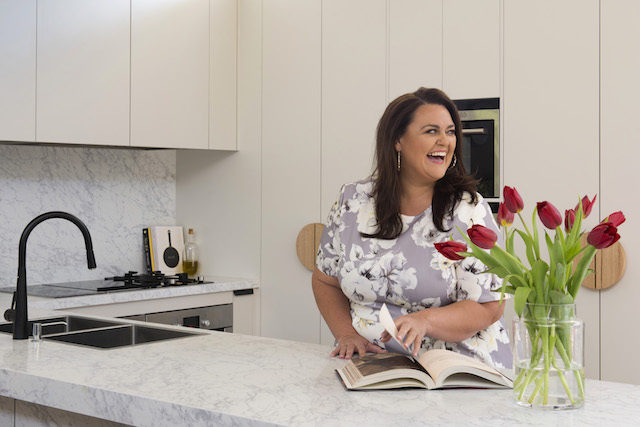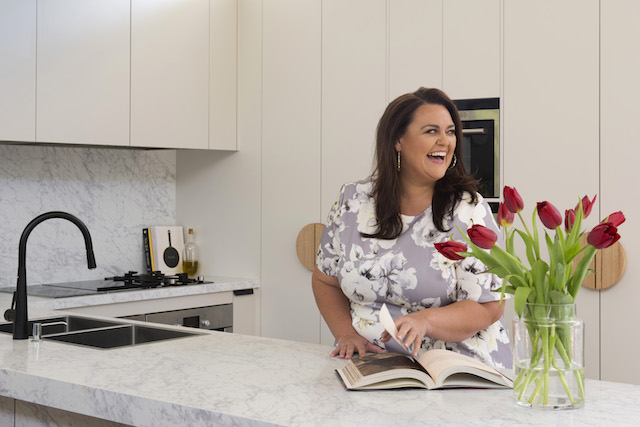 Amazingly, the new kitchen took just five days to complete given all of the building is done off-site. "One Monday, the guys came and dismantled the kitchen, over the next few days the new cupboards arrived on a truck and were installed, then the stone was cut on site in my driveway and fitted straight away and literally by Friday night I was cooking dinner in the new kitchen with everything finished," says Chrissie.