A small kitchen space can sometimes seem like the bugbear of your renovation plans. Not enough room to achieve what you want to achieve. Minimal storage. Subdued styling options. It doesn't have to be that way however. Thanks to the surge in small living spaces, a small kitchen no longer needs to be the bane of your renovation plans.
We've rounded up 4 of the best clever hacks to make the most of a small kitchen, regardless of its proportions.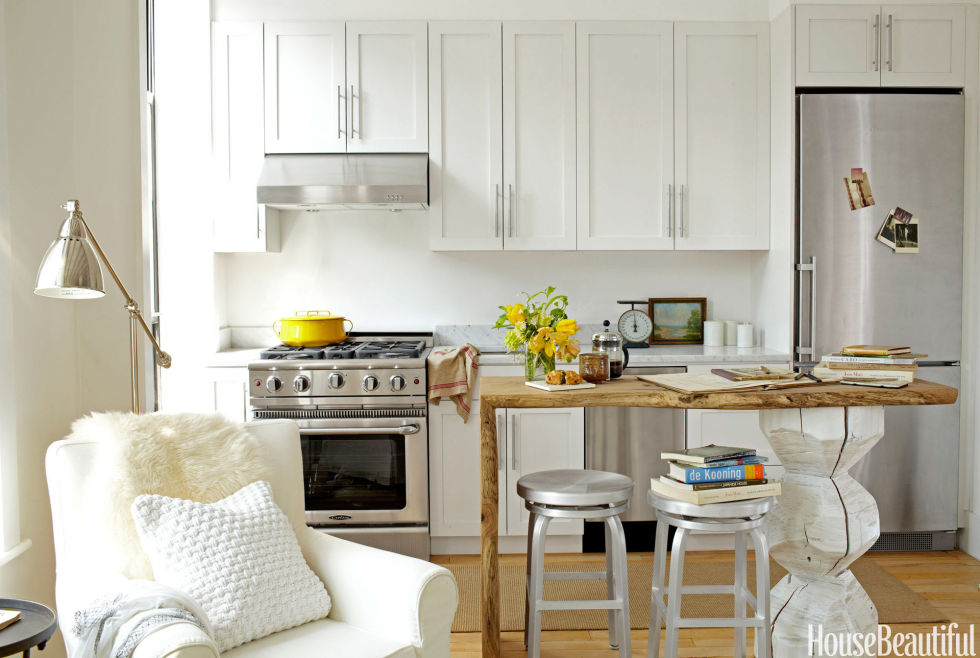 Image source: House Beautiful
Clever hacks to make the most of a small kitchen
1. Utilise every available surface – It seems like a no brainer but when wall space is at a premium, you need to make the most of every single centimetre available. Assess your kitchen and if you've got a bare wall space, work out what you could do with it. Whether it's installing small shelves, a pegboard for hanging pots and pans or even a series of hooks to hang utensils can mean less clutter and more useable space.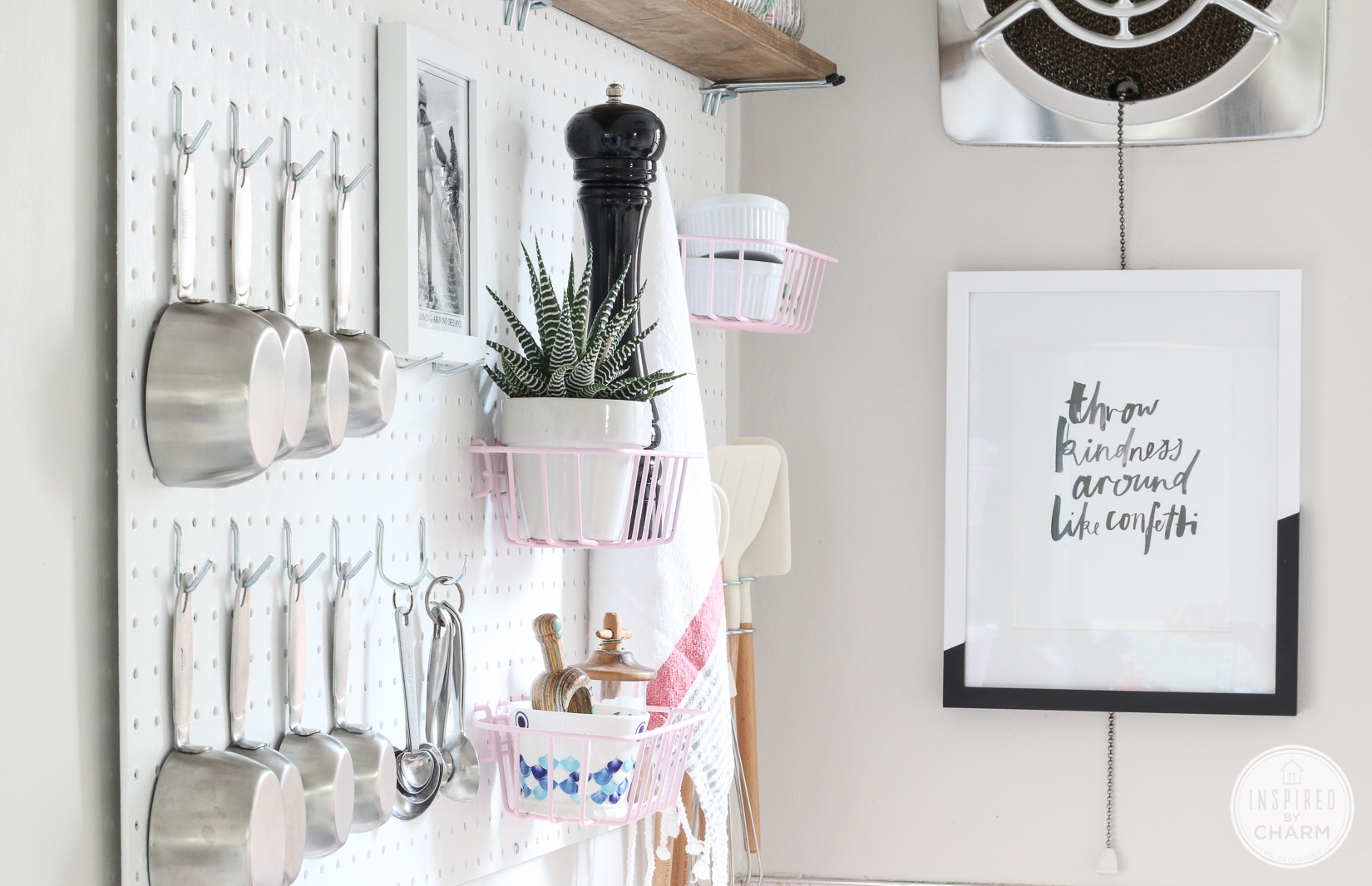 Image source: Inspired By Charm
2. Make the most of your dimensions – Deep drawers and cabinets or shelves that stretch to the ceiling are a small kitchens best pal. The deeper the draw, the more storage capacity and with the use of rolling shelves, a lazy susan or two and a tiered storage system, you really can stash more than you thought was possible. Likewise, if you're installing new cabinets, make sure they stretch all the way to the ceiling. If you've already got cabinets in place that stop prematurely, consider adding a shelf/shelves or even a series of storage baskets to make the best use of this otherwise empty space.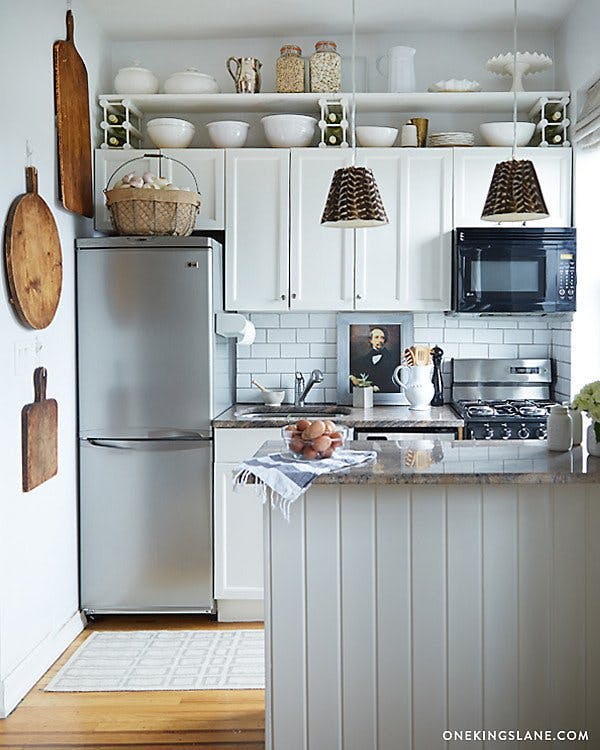 Image source: Apartment Therapy
3. Employ visual tricks – Making your space appear larger and less confined is the name of the game for the small kitchen. Employing a neural colour palette and minimising clutter is helpful but to really pack a punch, consider one of the oldest tricks in the book; mirrored surfaces. A reflective or mirrored splashback or panel can make your kitchen appear much, much larger than it actually is, without any need for dramatic renovations.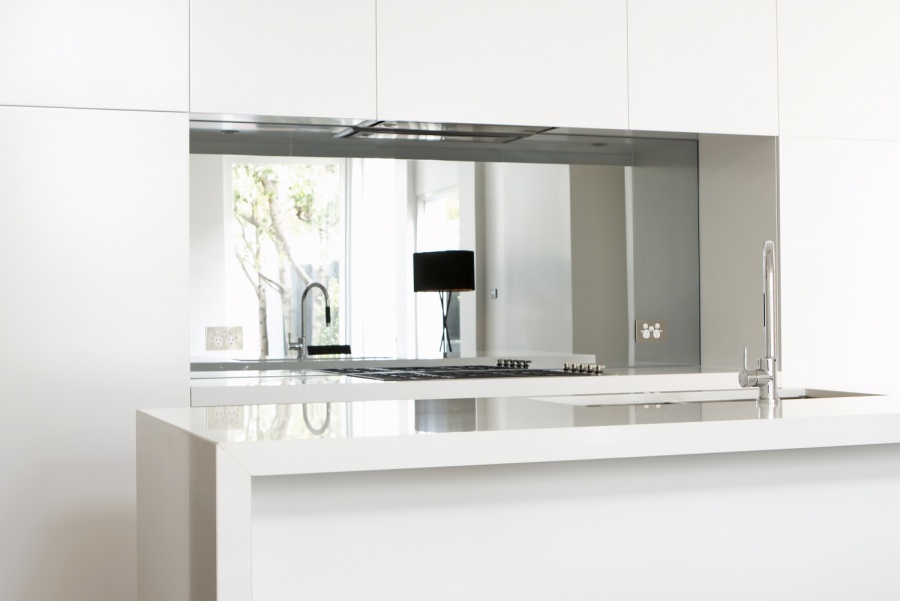 Image source: The Splashback Co
4. Multi-purpose it – Multi-purpose surfaces and appliances help you to make the most of limited space. If choosing new appliances, look for ones that have multiple functionalities like a sink with built in chopping board or food processor that does it all. If your appliances are already in place, consider how you could integrate more functionality to the space. Could you add a chopping surface over your dish drainer or install an incinerator within the sink to minimise the need for a large garbage bin?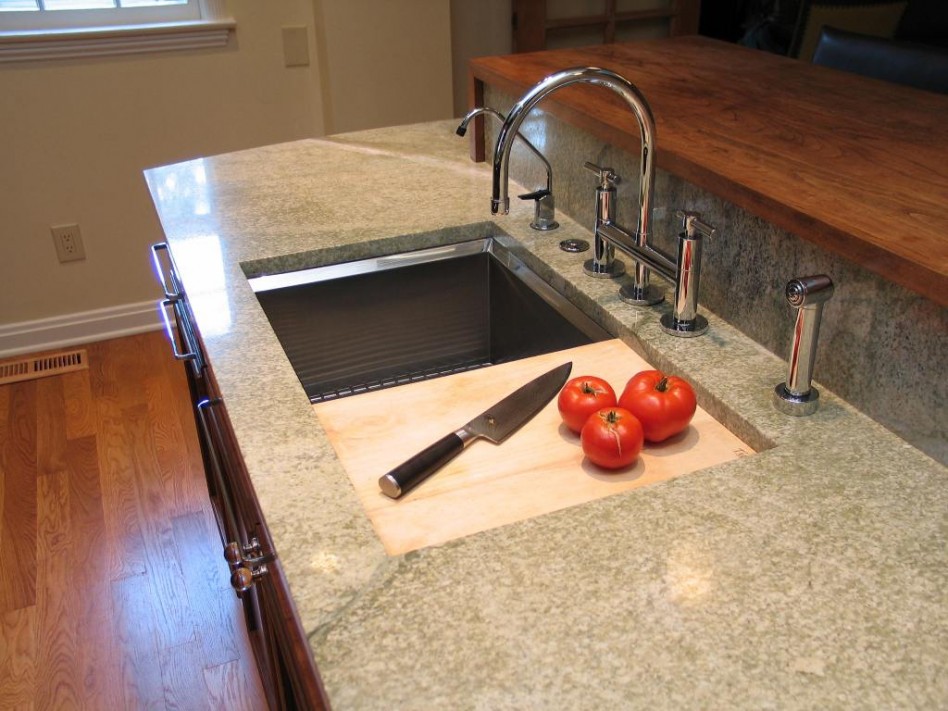 Image source: Pinterest