Casual
Part Time
Lilyfield, New South Wales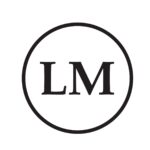 La Maison
Contemporary Furniture and Homewares
We are seeking a self-motivated, independent, customer service extraordinaire to work in our existing Lilyfield showroom. This role is highly varied, fast paced and the successful candidate will be involved in all facets of supporting the efficient running of the retail/trade department of the business.
As a key member you will be responsible for:
Developing and maintaining retail/trade customer relationships
Maintaining and managing customer and product databases
Accurate data entry of orders
Liaising with our warehouse staff in respect to customer orders and enquiries
Answering the phone, directing calls, and assisting with customer enquiries
Providing support to other members of our team
Availability to work weekends
Also aspiring to reach and exceed sales targets
Immediate start contact us now to join our friendly team!