Full Time
Wentworthville, New South Wales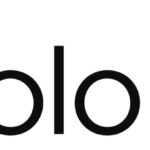 ColorTile
ColorTile ColorTile is Australia's leading supplier of tiles, s
Why work for ColorTile – What is on offer?
·        Full time permanent role (5 days per week, including Saturday)
·        Remuneration – salary based on experience and qualifications. Plus monthly commission structure
·        An energetic environment that promotes cooperation and bringing your whole self to work.
What are we looking for?
We are seeking a passionate interior designer; you are either a recent graduate looking to get your foot in the door or an experienced in sales person that has worked within the interior design industry and achieved sales targets.
You will have a creative flair and confident with interacting with customers to find a design solution to achieve the client's requirements.
Positions available in Wentworthville, Dee Why, Newport and Beresfield, NSW.
Additional skills / experience
·        Administration (data entry, raising purchase order, invoicing and arranging delivery of goods to customer etc)
·        Previous sales experience from the building or tile industry would be highly regarded.
·        Self-starter and can work autonomously from time to time.
We have a close-knit team culture that are reliable, down to earth, humble and driven to succeed.
If this sounds like you, then please email your cover letter and resume to [email protected]
Only candidates considered suitable for this role will be contacted.