Property stylist and crystal enthusiast Justine Wilson offers her advice on the best ways to style crystals in your home.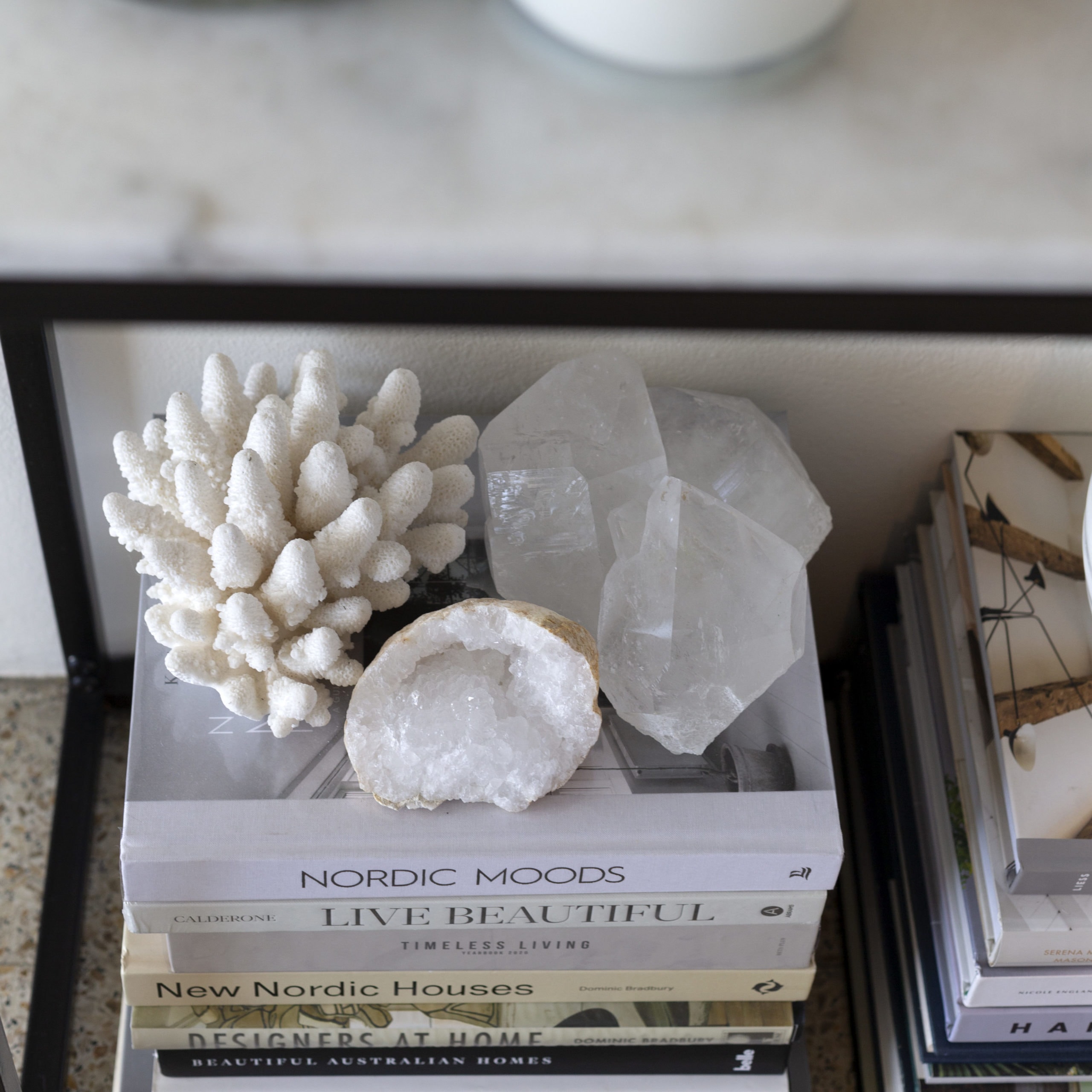 Crystal clusters
A collection of crystals on a coffee table or atop a stack of books can be a gorgeous addition to your home. You can create your own mini oasis by pairing your crystals with a candle and a vase of fresh flowers.
Crystal candle holders
Whether you opt for tall candelabras or petite tealight holders, crystal candleholders look great as a table place setting. At night, the crystals will provide a soft, intimate glow for added atmosphere.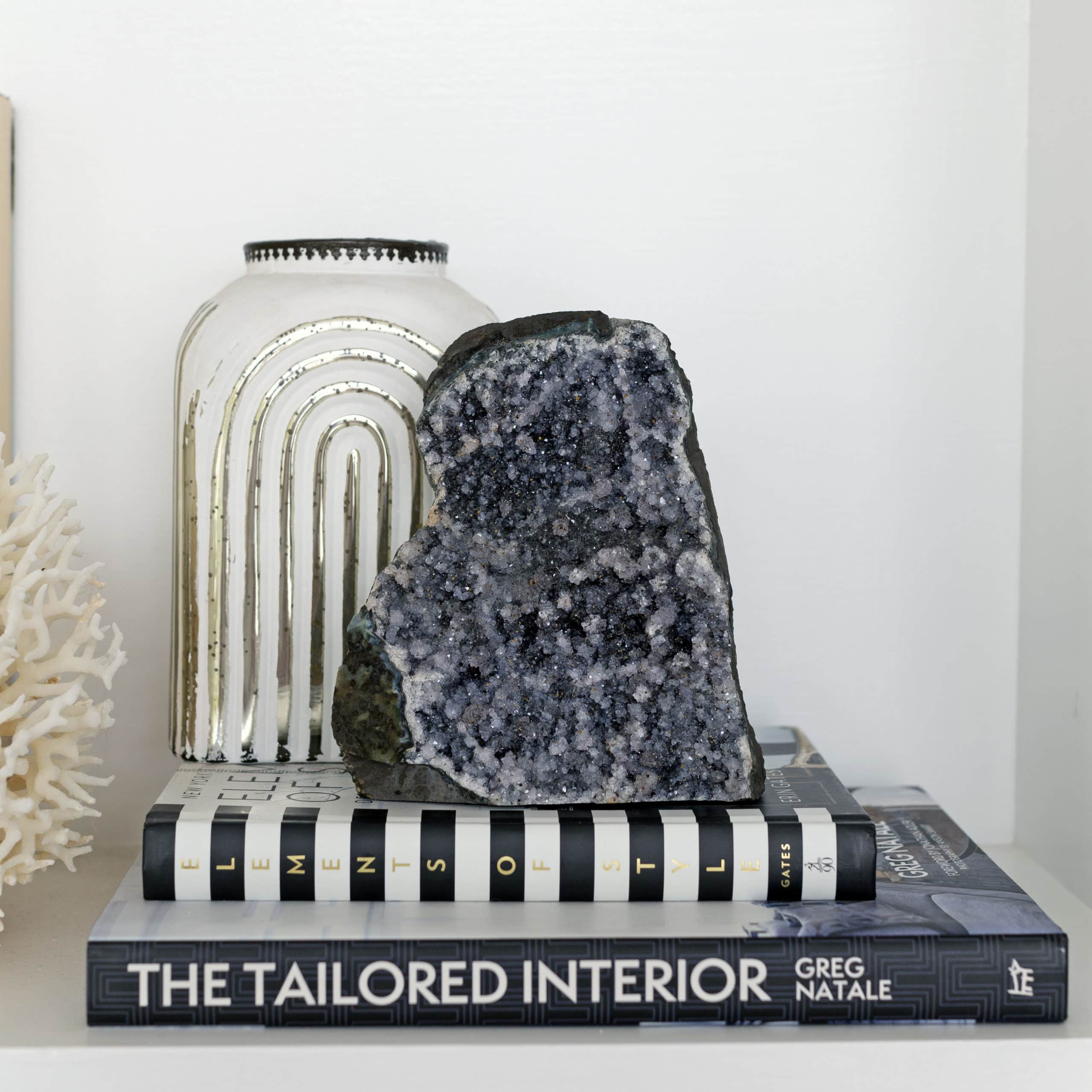 Crystal bookends
These are both practical and eye catching, and are a fantastic addition to your shelving.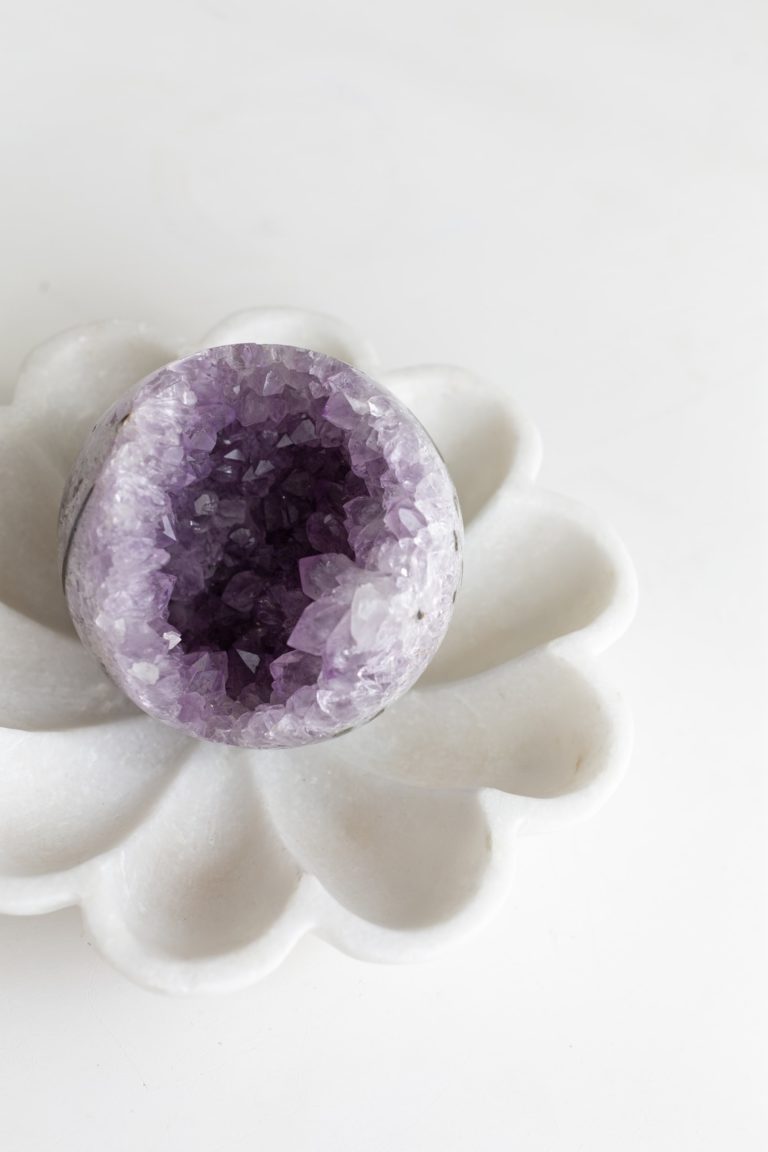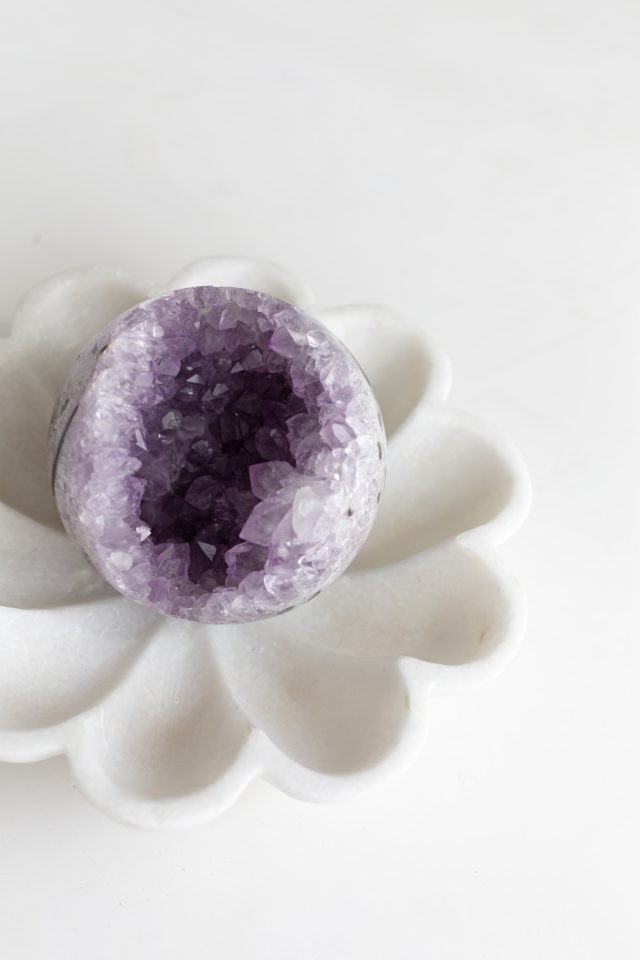 Crystal drinkware
Crystal coasters are a simple but beautiful way to incorporate crystals into your home. Another unique option is a crystal water bottle, which houses a crystal within the bottle itself.
A collection showcase
Collections can make for beautiful décor anywhere in your home, but crystals work especially well as an accessory in an office space. They key is to pair similar or complementary colours, as well as using varying heights to make a visual statement.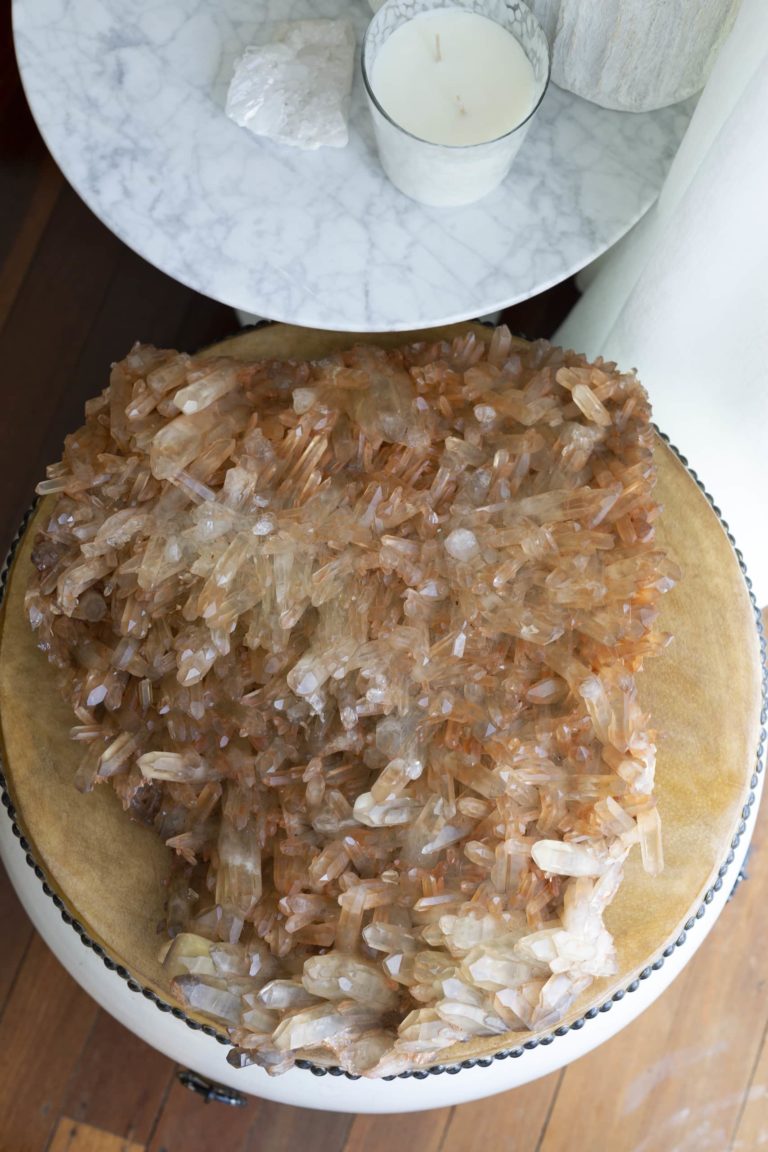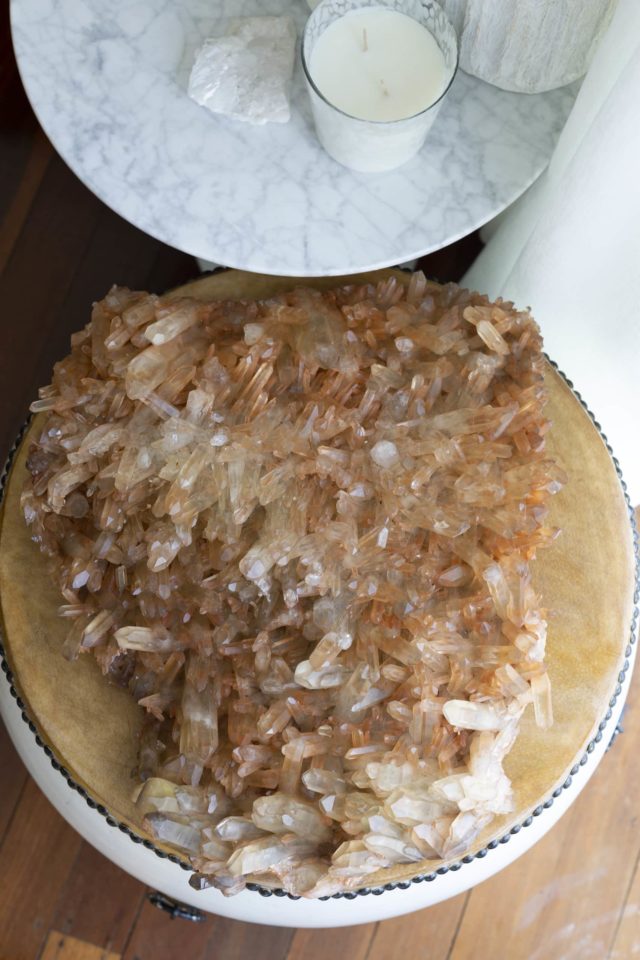 Crystal Connection
Justine loves gems so much, she has just published her first book, Crystal Connection. It features over a hundred stunning photos of different crystals. "You can not only use them to transform your mood but also any space in the home and beyond," she says.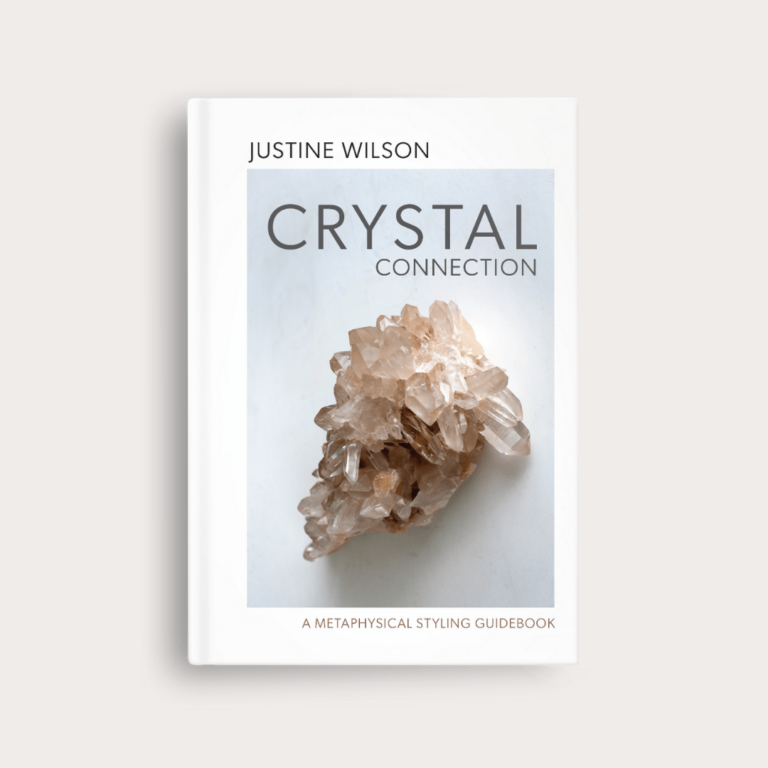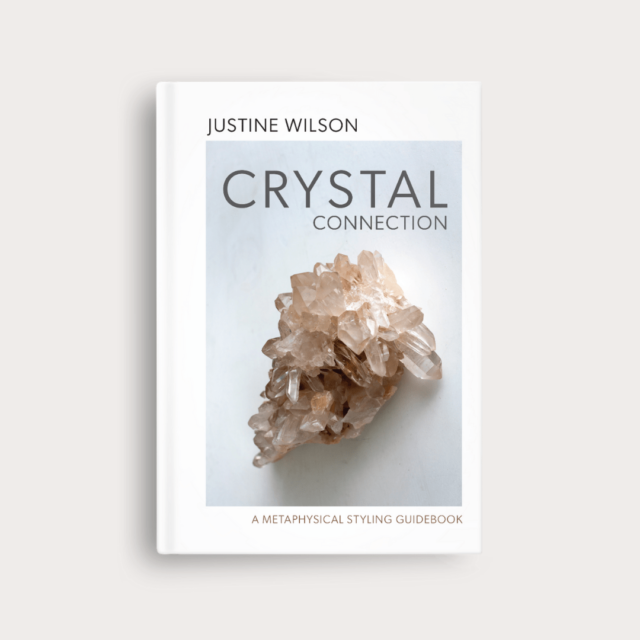 How pretty would this look on your coffee table? Especially with a crystal or two on top!
Founder of Vault Interiors, Justine has more than 10 years' experience in interior design. Her book marries her professional work with her love of crystals.
Crystal Connection is available on Amazon and Booktopia now, RRP $45.
See more via Instagram,
Photography: Steffen Burggraaf-McCabe.