With a tight edit of 70 on-trend colours, a colour-matching service and express delivery, new Aussie online-only paint brand Tint is determined to simplify the paint-purchasing process. "The experience of shopping for paint hasn't changed in decades and is about as exciting as watching paint dry. We want home paint buying – and ultimately home renovations – to be simple, fun and rewarding," says co-founder, DJ Dikic who has launched the brand with business partner Rocky Liang.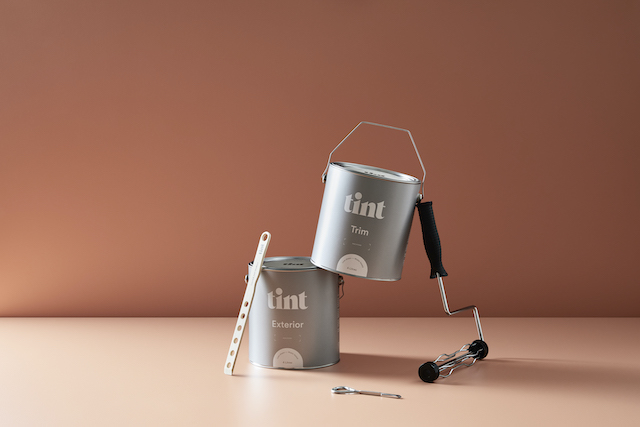 The duo co-founded the award-winning company Palette in 2013, with its hero product (a paint-matching device called Pico) proving integral to their new venture. "Tint offers a curated collection of 70 beautiful colours based on the most popular hues as identified by more than one million colour scans from Pico users worldwide," says DJ.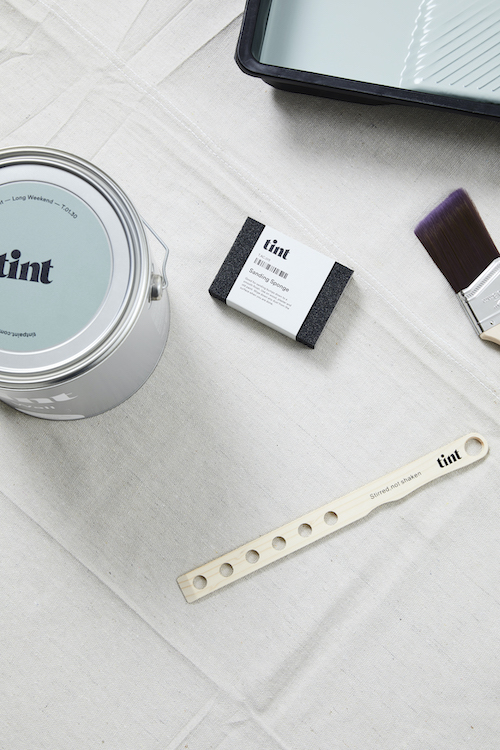 And if you're not keen on one of the brand's 70 colours, you can very easily choose a bespoke colour by using the small Pico device (Tint will refund the cost of the device to your paint order provided you order within 100 days). "Simply use Pico to scan any colour on a painted surface. Pico connects to the Tint app to generate a unique colour code, and the custom colour is mixed up at Tint's HQ," says DJ.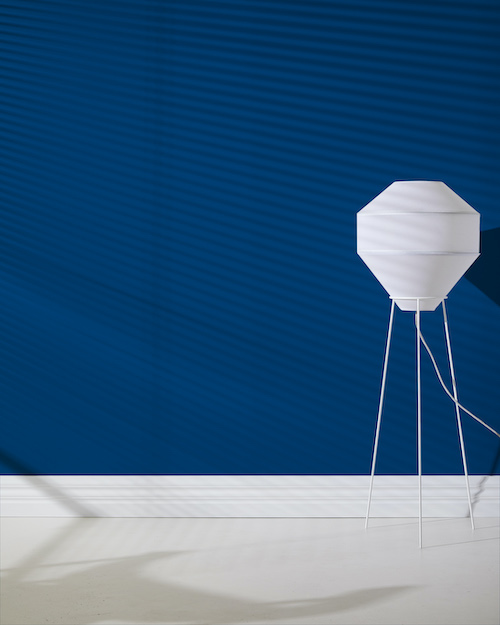 The company has also come up with a solution for messy sample pots, via its large stick-on sample stickers; 21cm by 21cm, they won't damage your walls and can be repositioned multiple times allowing you to see the colour in different light. Furthermore, the Tint app offers an interactive way to measure space, trial colours and calculate the amount of paint you need too.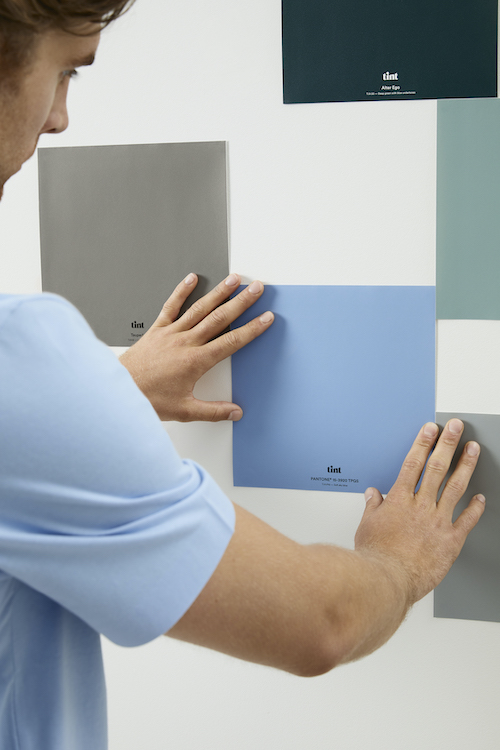 Time saving technologies aside, the range is also vegan, non-odorous, low VOC and has antibacterial properties; and all for a reasonable price. "By being a direct-to-consumer brand, Tint is able to offer premium products at better-than-competitive prices."
Shop Tint online | Grey paint shades: How to choose between them