According to the CSIRO, in Australia, we consume about 1280 kilotonnes of glass packaging each year. Think jars, beer and wine bottles, and containers. In fact, we use glass so widely that we're collecting more glass waste than we know what to do with. That's why it's important to recycle our glass waste rather than make it from scratch.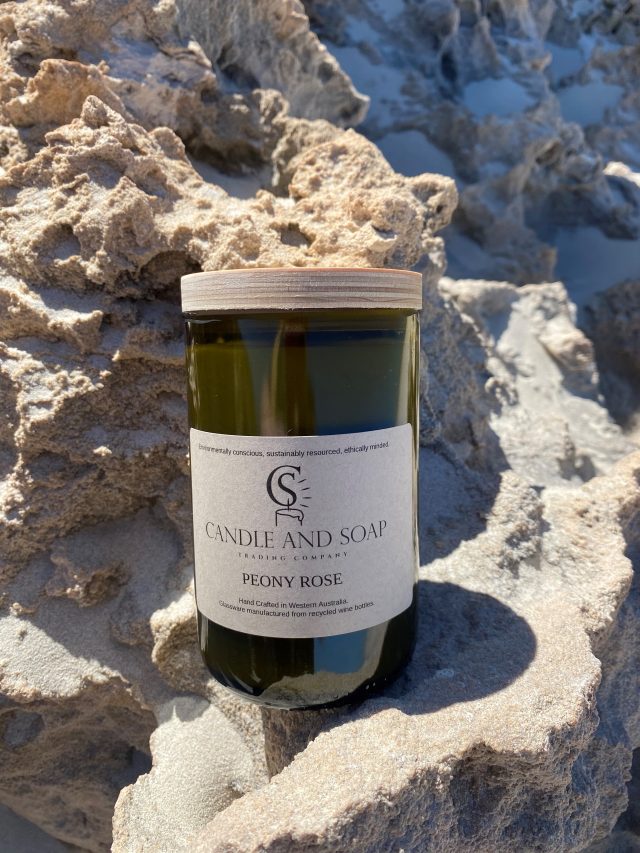 It's also important to note that many of the facilities in Australia don't have the ability to clean and sort different material added to glass when it's disposed of. This means the majority of candle containers end up in landfill. At the same time, it is anticipated this year in Australia alone we will spend $83 million on candles!
The CSIRO suggests that a circular economy where we try and reuse what we already have will make a difference.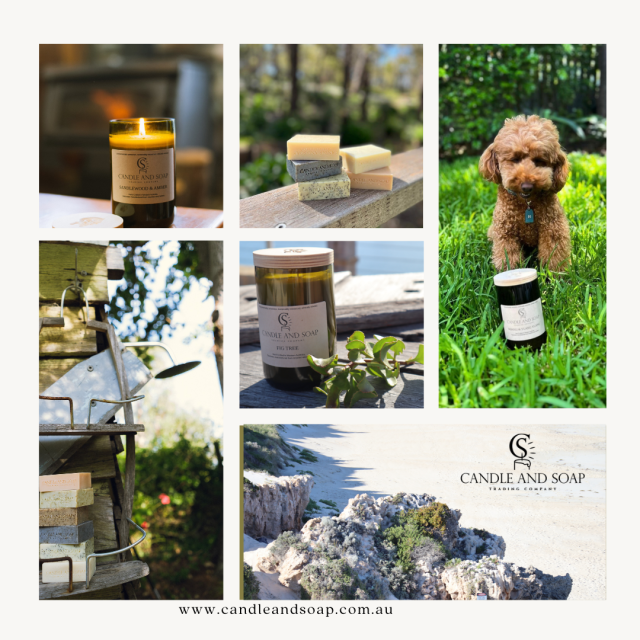 The family-owned Candle and Soap Trading Company in WA that is trying to encompass this in all that they do. "Our candle containers are made from recycled wine bottles so by the time they get to you they are already on their second life," says owner Claire Robinson. "Their lids are not made from metal or cork but from sustainably sourced Australian wood that we cut and engrave, but could easily be used as coasters for their own second lives."
She adds: "I love beautiful things as much as the next person but there are ways we can have beautiful things and help the planet."
Her small business also plants a tree with the onetreeplanted organisation every time they receive an order, so you can feel extra good about buying your candle from them!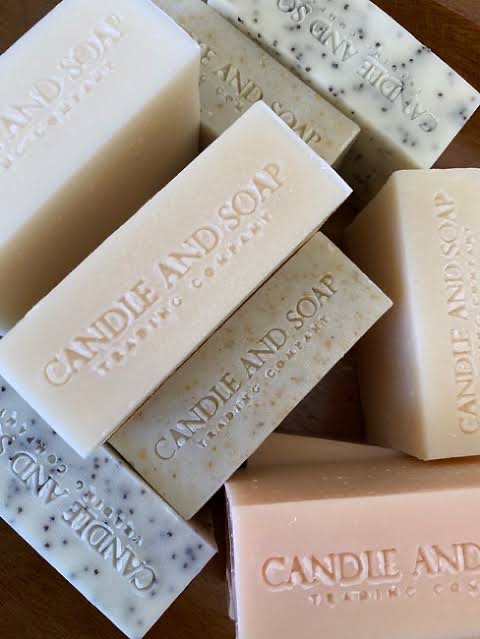 As the brand name suggests, Claire also hand makes an all-natural soap. "We make soap using organic extra virgin olive oil, organic shea butter and organic cocoa butter and don't add preservatives. If you have allergies, we make a scent-free natural bar, or if you are looking for a gentle exfoliating bar there is lemon myrtle and poppy seed which smells great and leaves you feeling refreshed. We use no palm oil, no parabens and our products are vegan."