Interior designer Anna Spiro has just opened her much anticipated Spiro Store in New Farm, Brisbane. Housed in a beautiful soft pink, Art Deco building, Anna's colourful aesthetic is hard to miss when driving along the iconic Brunswick Street!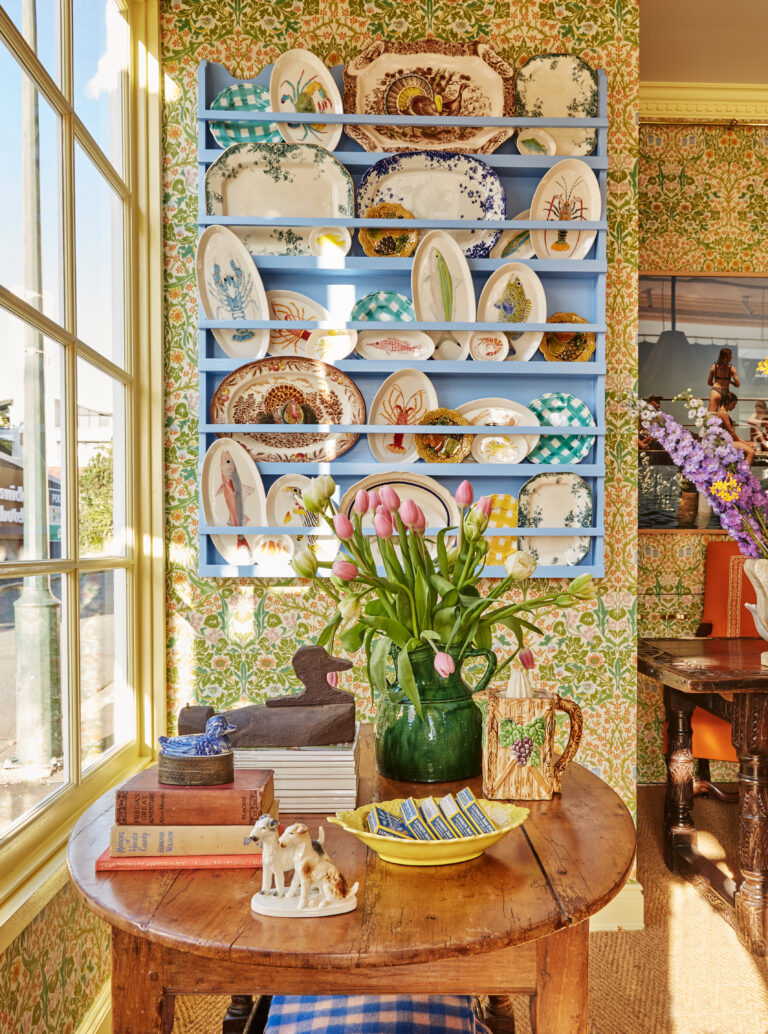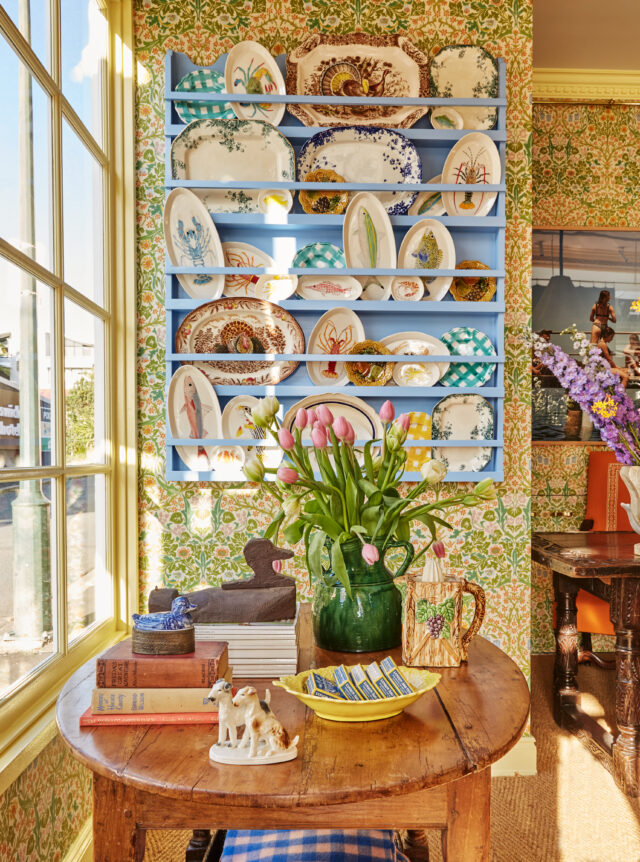 Bursting with beautiful things made with care, the store is homage to that imitable Spiro style.
"The intention is to have a curated collection of pieces that have been loved before and, in Spiro's way, will be loved again. The entire focus is about helping customers choose things for their home that have meaning and that are made with love and care," says Anna.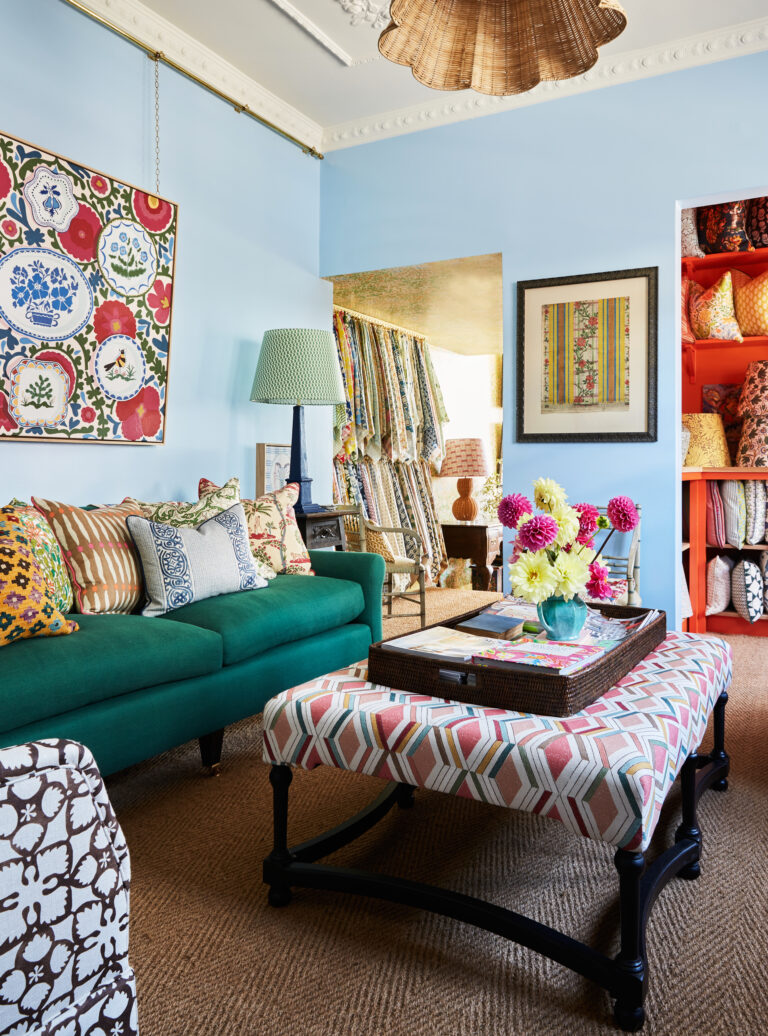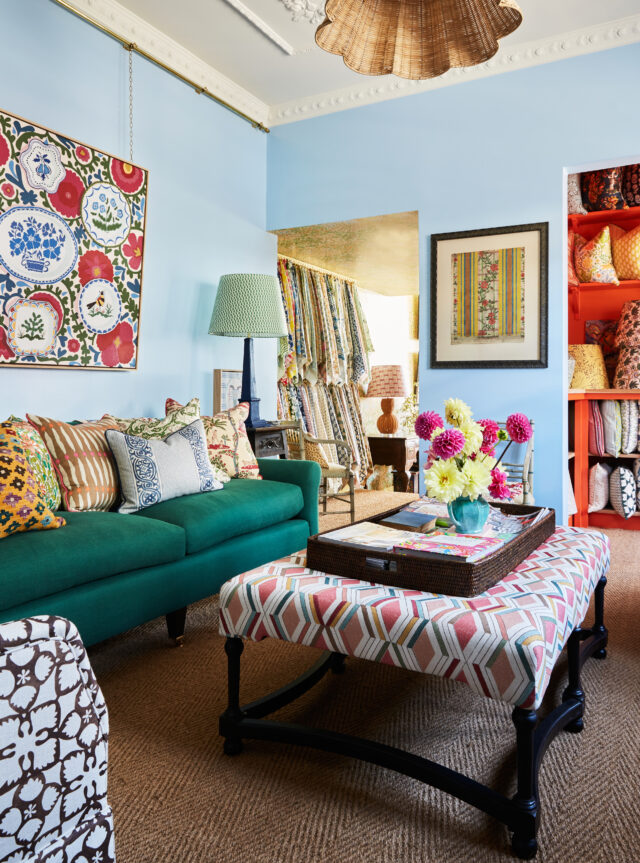 There's everything from bespoke armchairs, custom-made cushions, and unique antique pieces of furniture, to old textiles and handmade pottery and plates that have been painted by Australian artisans. If that doesn't entice you, there will also be a small offering of very special, one-off fashion items available, from fabulous vintage skirts to interesting quilted coats. "Unique, stylish items you can't find anywhere else. There is no end to the incredible gems you will discover."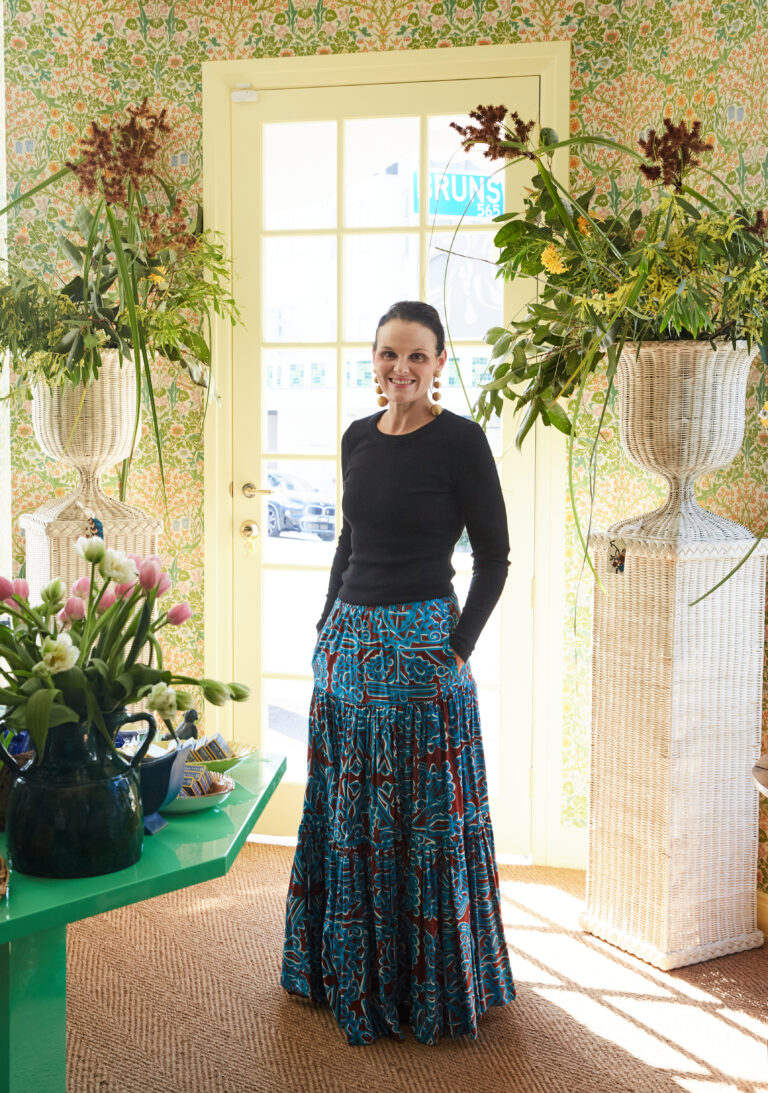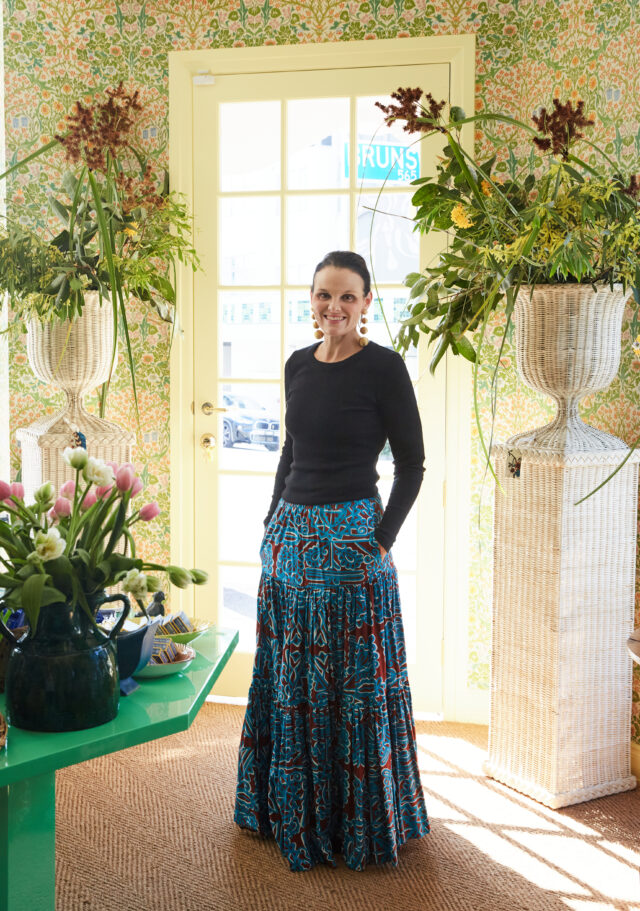 Anna says she doesn't want any of their artisans to feel pushed or pressured making things for the store, rather all in their own creative time. She encourages people to take a slow approach and to appreciate the effort and quality that goes into making a piece from scratch. "It's about buying things that last a lifetime," she says "rather than the quick fix, throwaway culture that we have all been immersed in over the last few years."
Visit the store to order one of Anna's Australian made signature pieces of furniture in a fabric of your choosing. Anna's own textiles will be available to purchase by the metre or can be used to make furniture, cushions, lampshades and curtains, all of which can be organised by Spiro Store.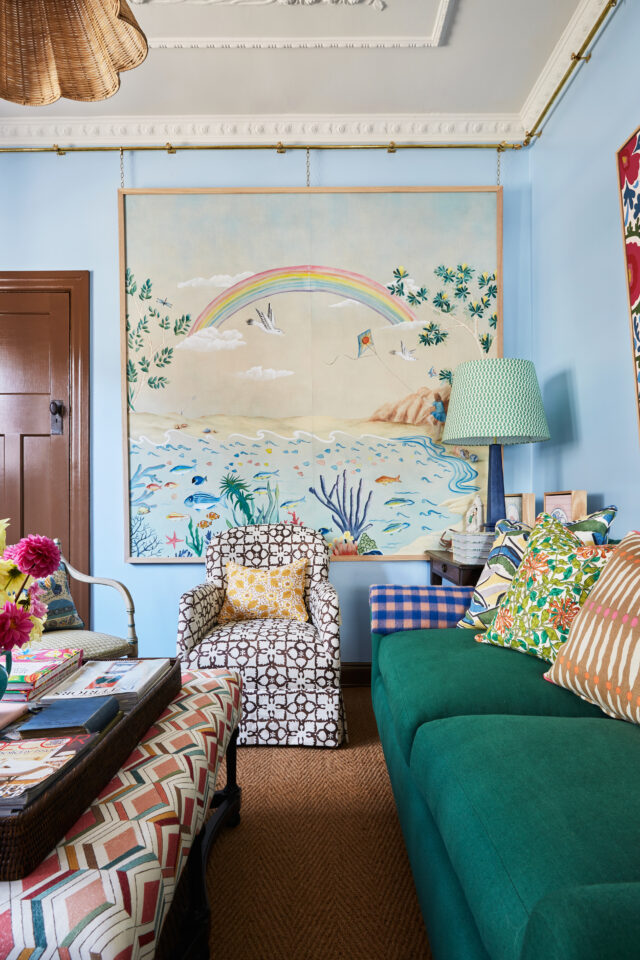 Although Anna works on many large house projects across Australia, Spiro Store is for those who just want a small piece of her style. It's the place to find that interesting, unique thing you have been searching for.
For those who can't make it to the store, you can shop online. Customers can also FaceTime with one of the in-house decorators or work via email correspondence.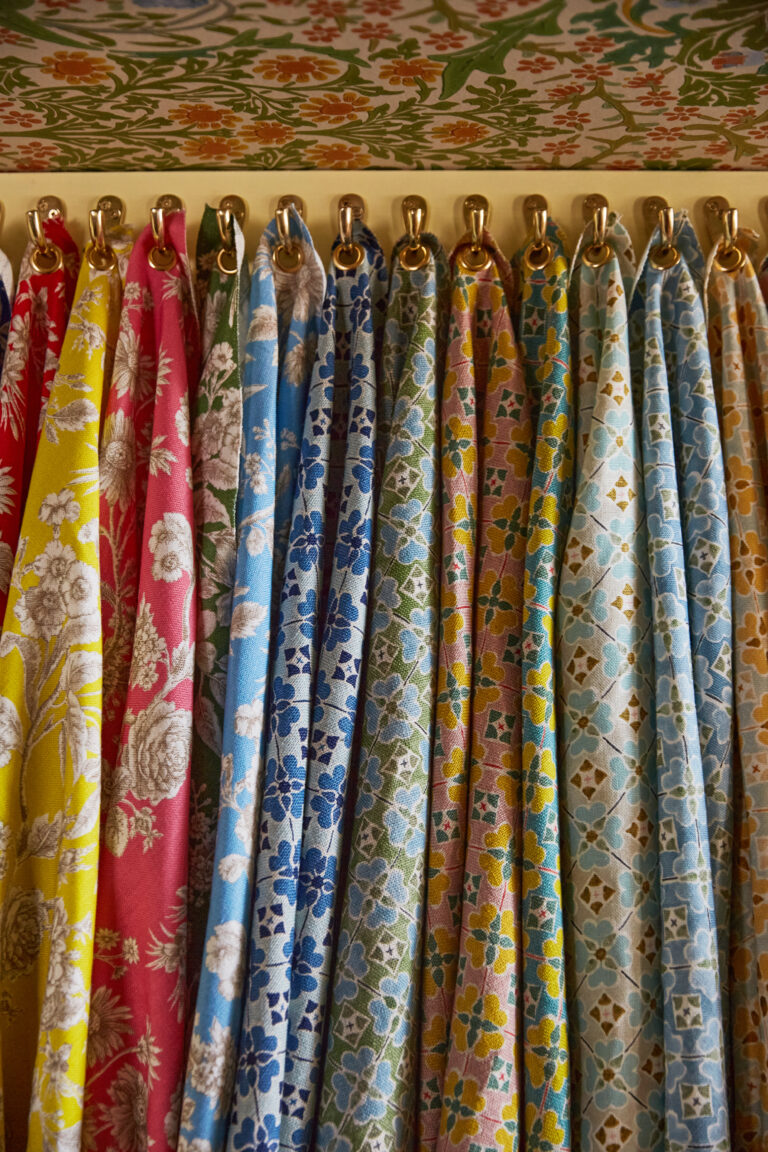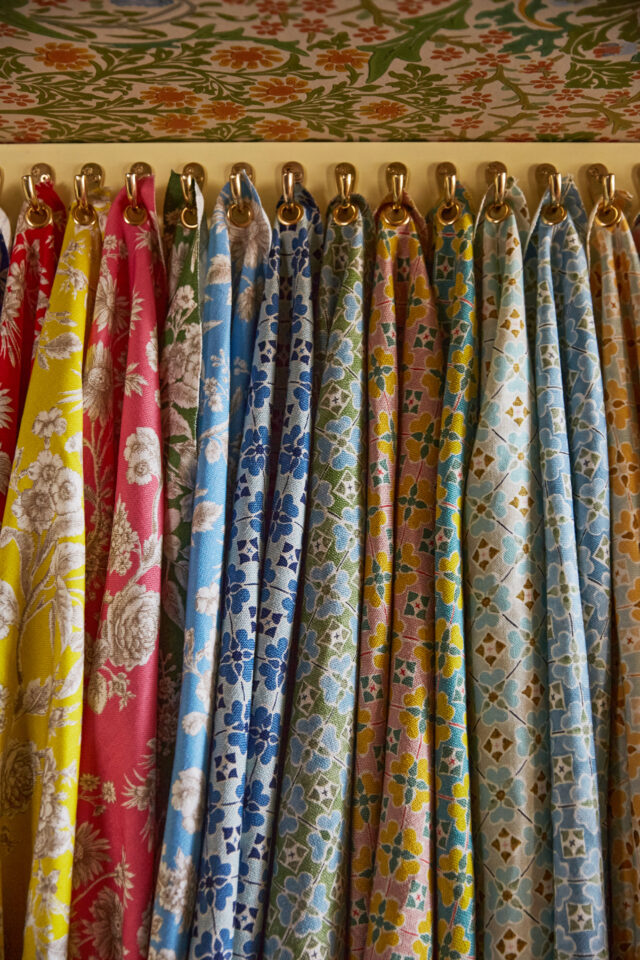 "Nothing is ever a problem at Spiro Store and they are very excited to welcome people and help them with in-store purchases or projects small, medium and large."
Photography: Tim Salisbury