This week's instalment of 10 things we're loving highlights some of the larger home items Kmart is now offering not in store, but from the comfort of your own home via their relatively new Online Exclusives range. Everything from white goods to sofas and beds can now be found at the click of a button.
Bobble rug: A great way to add texture in a colour that will suit many living or bedrooms, this large (270x180cm) rug is made from polyester, cotton, wool and other fibres. $119.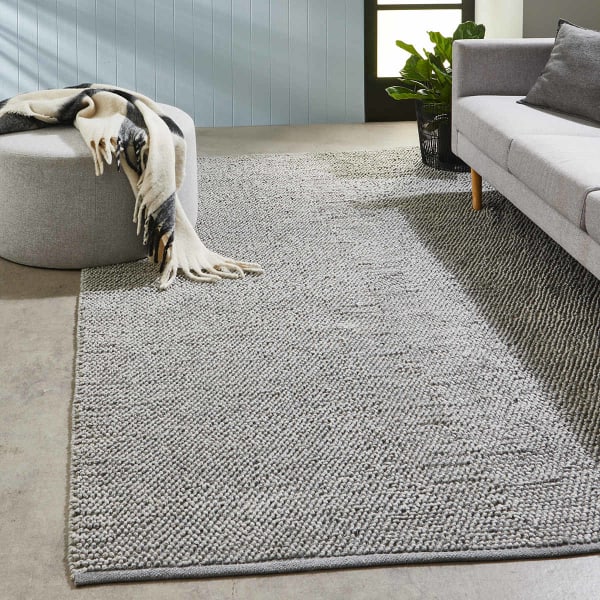 Hamptons Short Cabinet: For the kitchen or dining area, or anywhere you need a little more storage, this cabinet's classic design and colour will suit most homes. $159.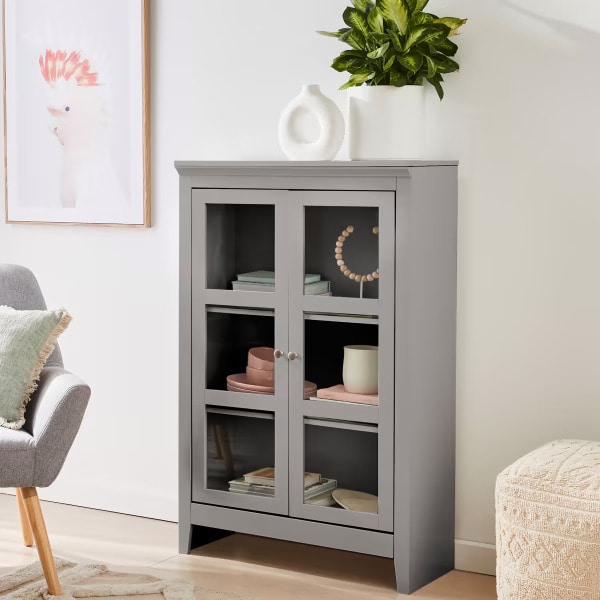 Thorne Buffet: With two cabinets and three drawers, this compact, minimal black buffet would be perfect to organise serving ware and napery in a dining space. $159.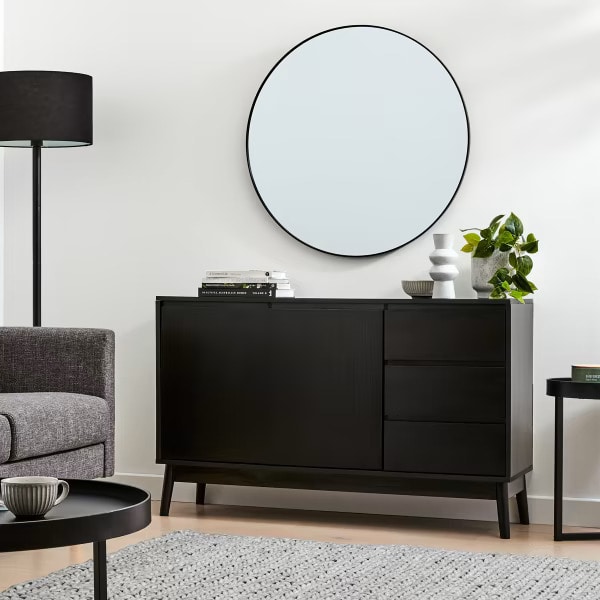 4.5kg Vented Dryer (4.5kg): Compact in size, with 4.5kg capacity and three drying options, this dryer is perfect for smaller laundry rooms with little space. It comes with adjustable levelling legs for easier bench top placement or with its wall-mounted design, you can maximise your floor space. $249.
Kmart now offer a whole range of white goods including washing machines, fridges and a dishwasher.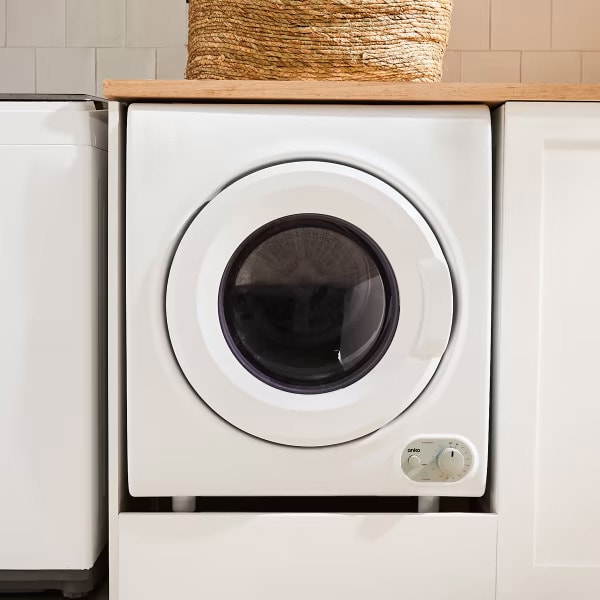 Egon wardrobe with drawers: Ideal for smaller rooms, this wardrobe with drawers features an open design with two drawers and a clothes rail. We think it'd be great in a guest bedroom or even a laundry. $119.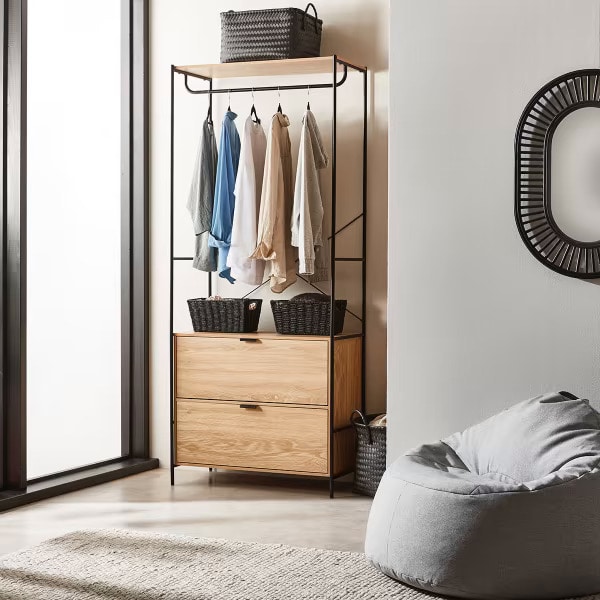 House shaped bed frame: This trendy and fun bed frame will immediately transform the look of your little one's nursery or bedroom and give it a stylish Scandinavian look. Fits any standard single mattress and is made from pine and plywood. $189.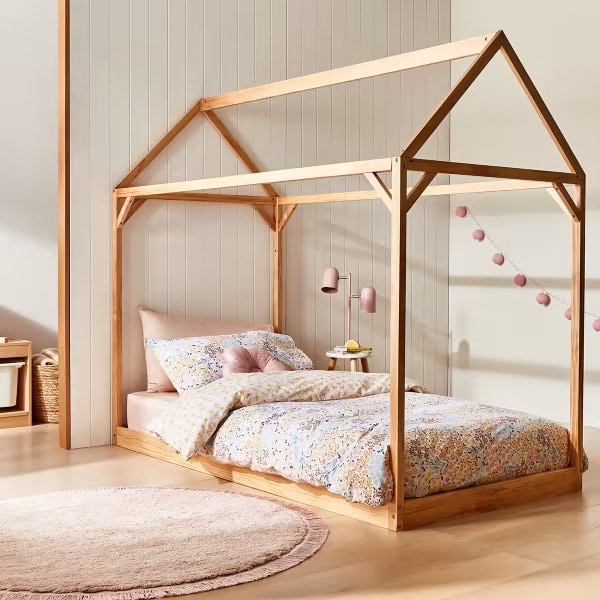 Large White Trolley: Fab extra space in a small kitchen or use it for serving food or drinks at your next family gathering. The fact it's on castors with locking brakes makes it super flexible and the rubber wood top is food safe. $149.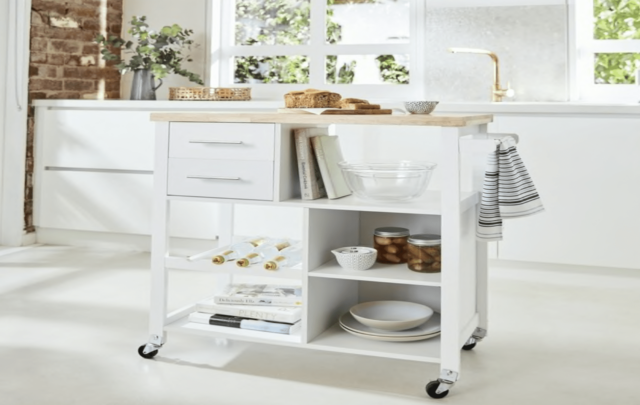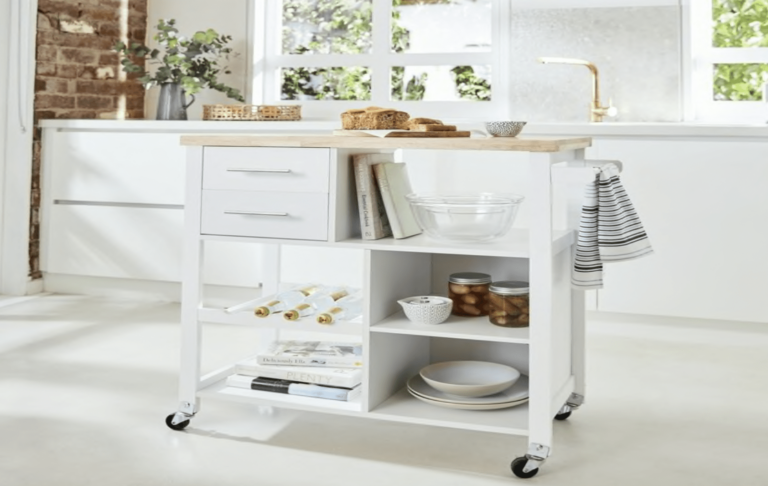 Queen bed rattan bedhead: This sturdy design is easy to assemble and a great, affordable way to add on-trend rattan too your bedroom. Made from pine, rattan and MDF. $159.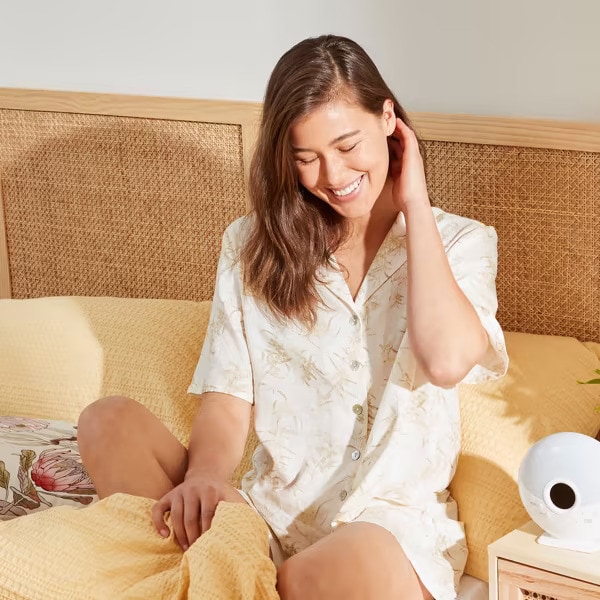 Thorne coffee table: A simple rectangular design that will suit most homes, with a shelf for added storage. $85.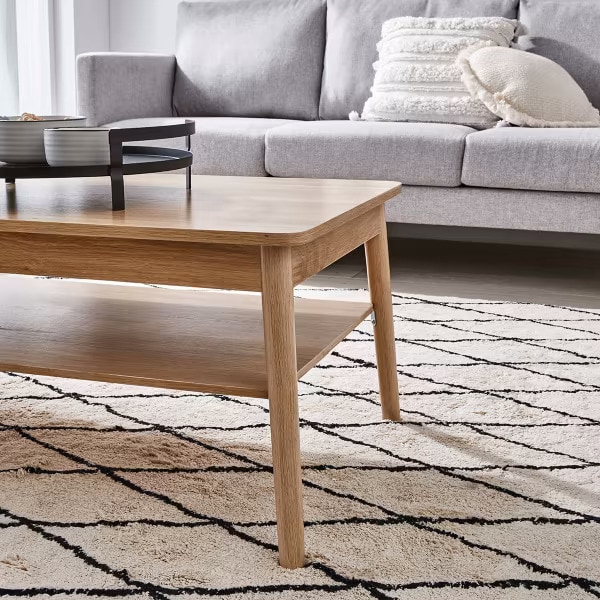 3-piece Whitehaven outdoor set: Currently on clearance, this is a steal at $299 and perfect for smaller spaces.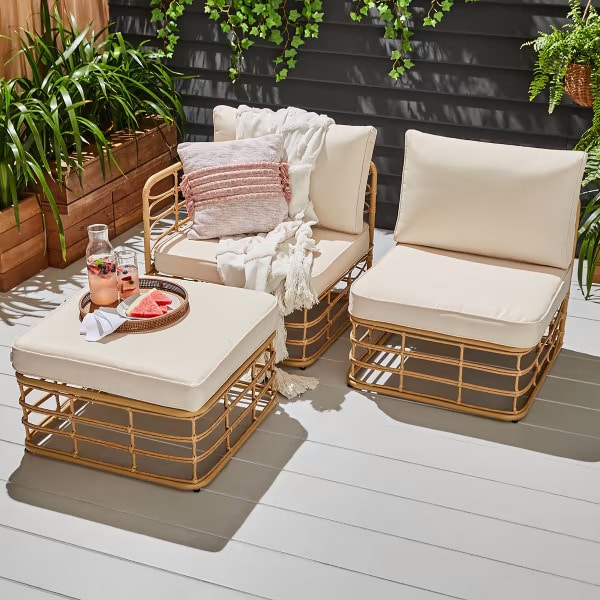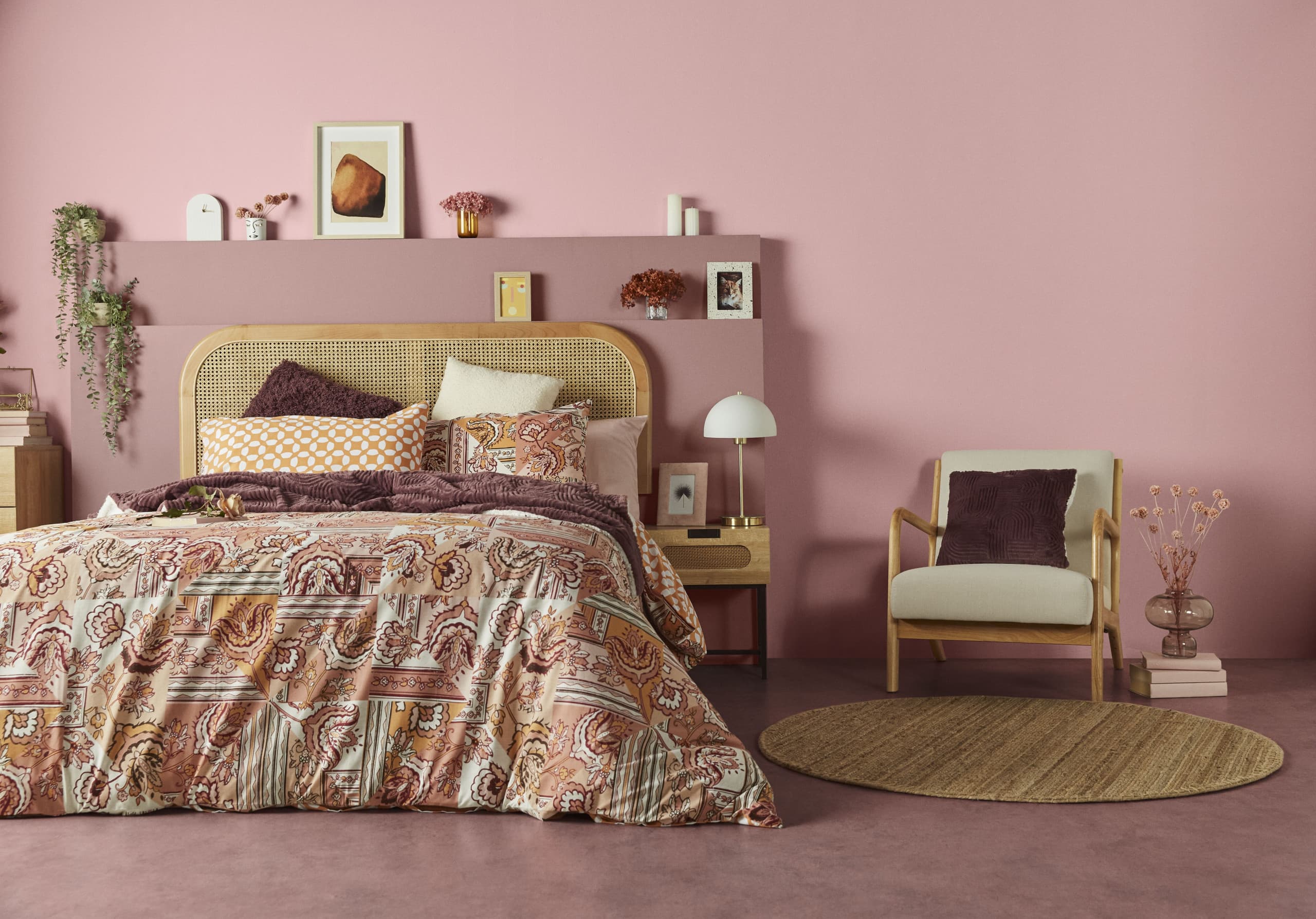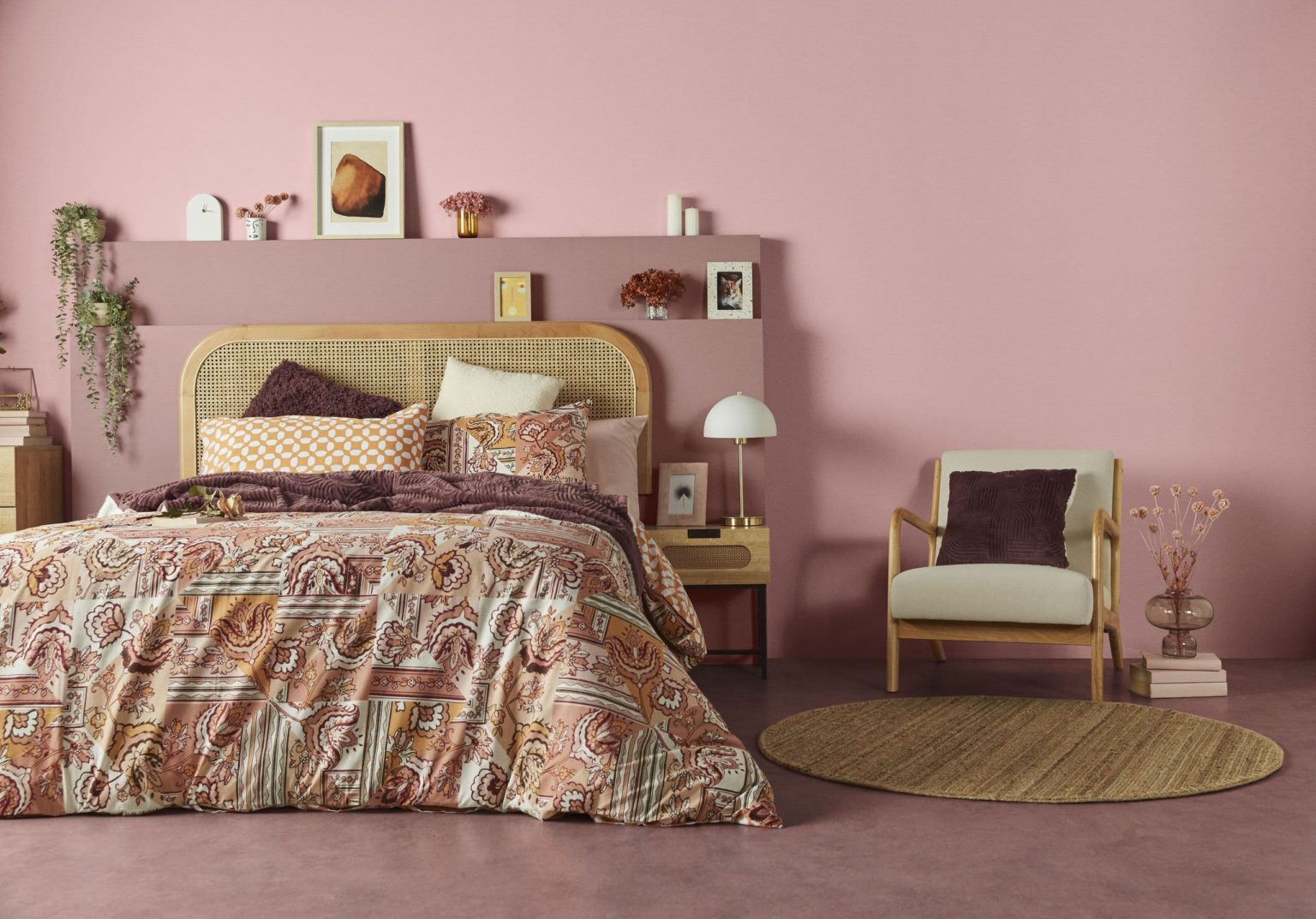 New BIG W homewares to elevate your home on a budget
BIG W's new line of homewares, Sunrise Valley, will give your home an Insta-worthy update for autumn without breaking the…