The beautiful rich swirls of sweet dark chocolate, buttery layers of biscoff spread and crunchy almonds are the perfect delicious treat to enjoy with those you love this Valentine's weekend!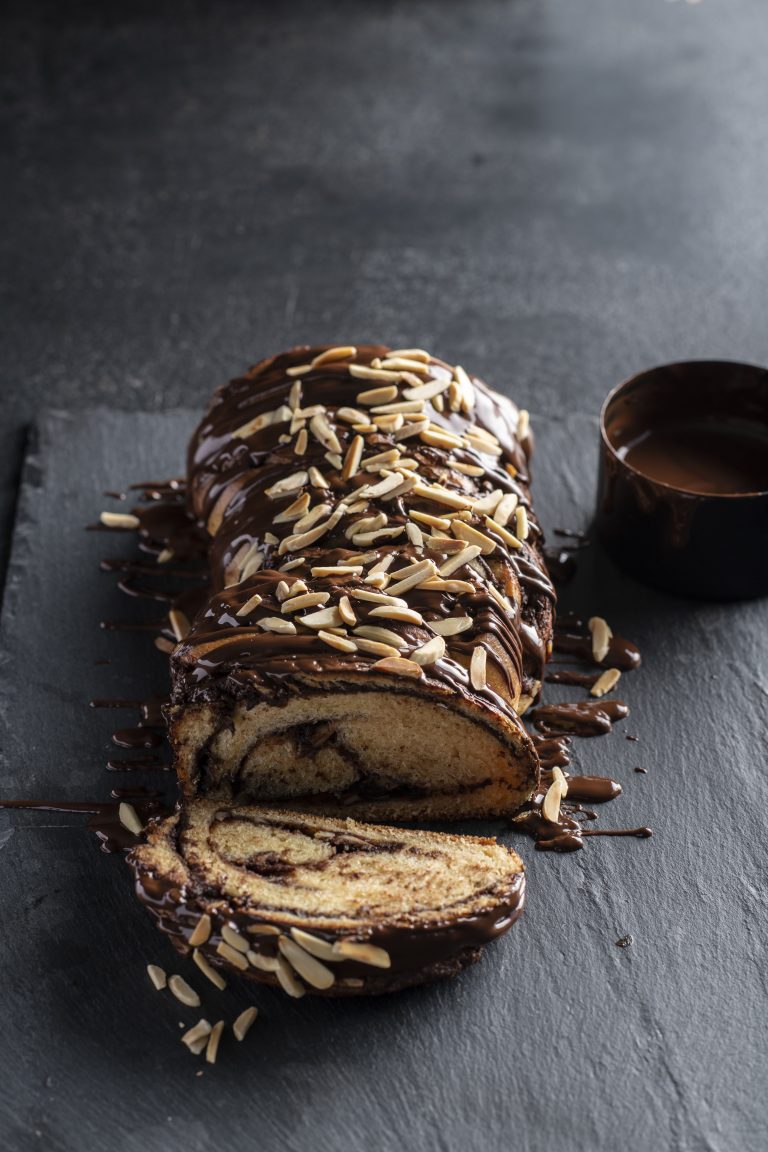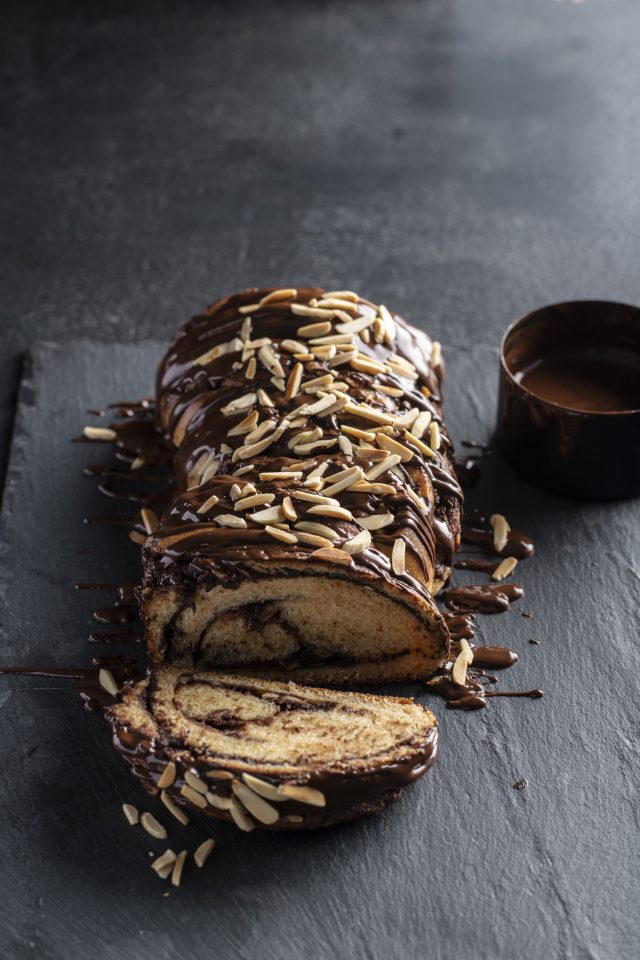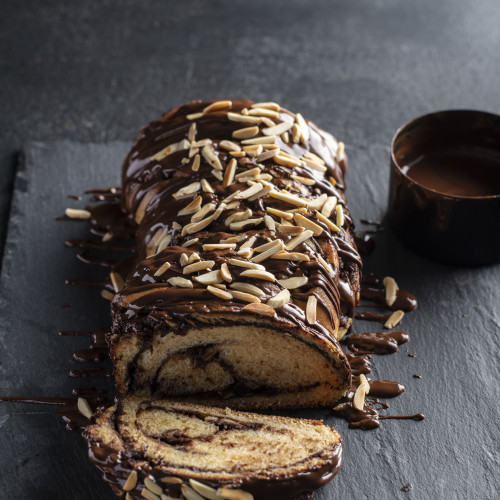 Dark chocolate, almond and Biscoff babka
Ingredients
Dough
Third

cup

lukewarm milk

1.5

tsp

dry yeast

Quarter

cup

caster sugar

2.25

cups

plain flour

plus extra if needed

Half

tsp

salt

Quarter

tsp

cinnamon

2

eggs

room temperature, lightly beaten

Half

tsp

vanilla extract

75

gm

unsalted butter

at room temperature
Filling
Quarter

cup

caster sugar

Third

cup

thickened cream

100

gm

dark chocolate

coarsely chopped

30

gm

unsalted butter

at room temperature

1

tsp

vanilla extract

Quarter

cup

Crunchy Biscoff Spread

Third

cup

slivered almonds

toasted, plus 1 tbsp extra

50

gm

additional dark chocolate

melted
Instructions
To make the dough, pour milk into a jug; add yeast and a pinch of the sugar; mix well and set aside for 5 minutes or until foamy.

Place flour, remaining sugar, salt and cinnamon in the bowl of an electric mixer fitted with a dough hook. Mix on low speed to combine; add yeast mixture, eggs and vanilla and mix on medium low speed until combined. Increase speed to medium, then add butter in 5 stages mixing well after each addition. Mix for 10 minutes or until smooth, elastic and the dough comes from the sides of the bowl. Transfer dough to a lightly greased mixing bowl.

Preheat the steam oven to 'steam function', set at 30°C. Transfer dough to the oven and prove for 1 hour or until doubled in size. 

Knock back dough and shape into a rectangle; cover with cling wrap and refrigerate overnight.

To make the filling, in a medium saucepan over medium heat, combine sugar and cream; bring to a simmer, stirring occasionally, until sugar completely dissolves. 

Place chocolate, biscoff spread, butter and vanilla in a large bowl and pour over cream, mix until smooth; cool completely, then refrigerate for 10 minutes or until thick.  

Grease and line a 22cm loaf pan with baking paper. 

Remove dough from the refrigerator and place on a 60cm long piece of baking paper. Using a rolling pin, roll dough into a 20cm x 40cm rectangle. Spread with the filling to the edge of the dough except for one of the long sides, leaving 3cm of dough with no filling. This will help to enclose the filling; scatter with almonds. 

Starting with the long side, roll into a tight roll using the baking paper to assist then twist the ends of the baking paper like a bon bon. Transfer to the freezer for 15 minutes – this will make the filling firm and easier to work with.

Slice the dough in half lengthwise to expose the filling. Twist the halves together as if you were braiding them. Place into the prepared pan. Place in the steam oven set at 40°C for 1 hour. 

Preheat the oven to 180°C fan forced, with 30% steam. Place babka in the oven and bake for 35 minutes or until golden brown. Set aside to cool slightly.

Drizzle with melted chocolate and sprinkle with extra almonds.
Notes
Filling can be made in advance and kept in the fridge, ensuring you take it out 1 hour before using.
A great way to see if your bread is ready is to knock on the bottom of the bread –  if it sounds hollow it is ready to go! 
The Miele combi steam oven offers flexibility for best baking and roasting results: combine humidity and dry heat as you wish. To ensure the best results, you can adjust both the temperature (30°C to 225°C) and moisture content (0% to 100%) in combination mode. This ensures the food is cooked just the way you like it.
Using a mixture of high temperature and steam is perfect for bread baking! This gives you a golden crust and moist middle.