The timber-clad, low-lying front elevation of this Melbourne family home belies the loftiness of the spaces within. Nestled amongst a mix of Edwardian homes, old mansions and new builds, the home is a beautiful mix of vast open space, timber, polished concrete and boasts an abundance of natural light.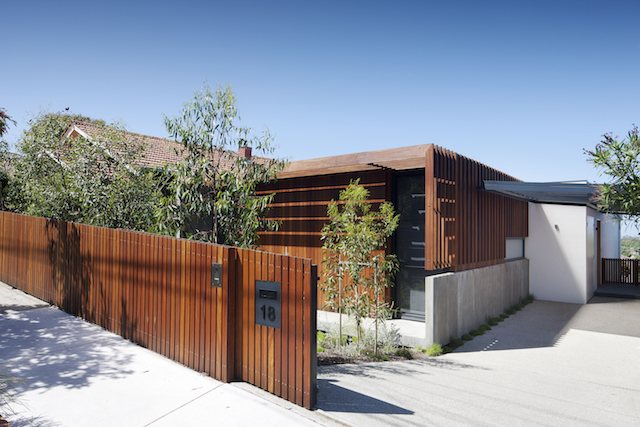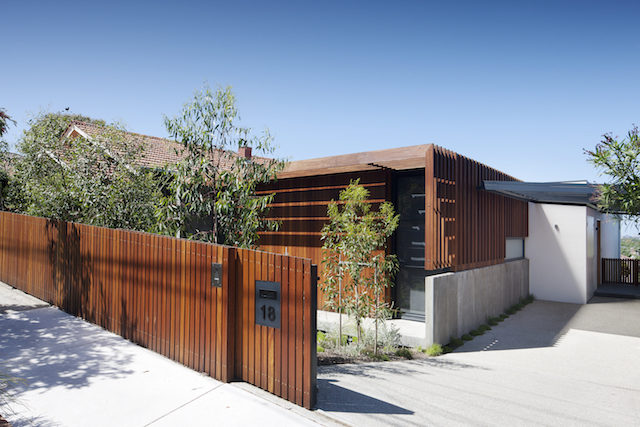 The front of the home
"At first, we thought the site's dramatic fall from street front to its rear would be our greatest constraint, however, we came to see it as an opportunity to play with the internal scale and a way for us to take full advantage of the uninterrupted views to the south," says architect Tisha Lee of K2LD Architects.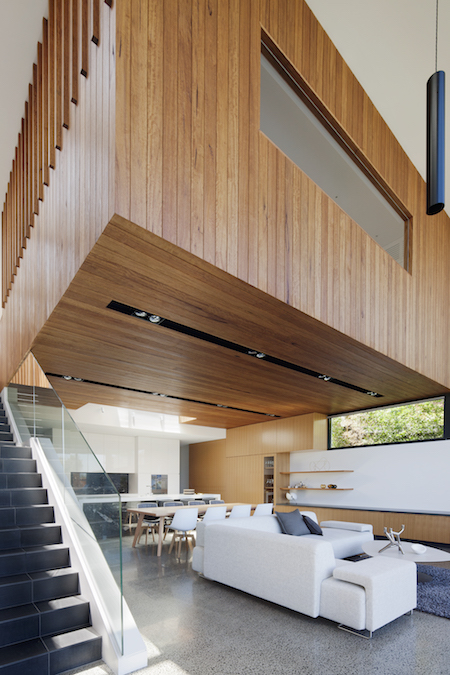 Kitchen & living
The site's steep slope presented an architectural challenge but it's one that has been handled adroitly – when you enter the house, dramatic cantilevering is revealed along with two more levels. "Adopting a discreet presentation to the street, the northern elevation presents as a pair of inverted 'Ls' – one concrete and lightly hovering over the ground plane, the other constructed out of blackbutt timber batten sunshades," says Tisha.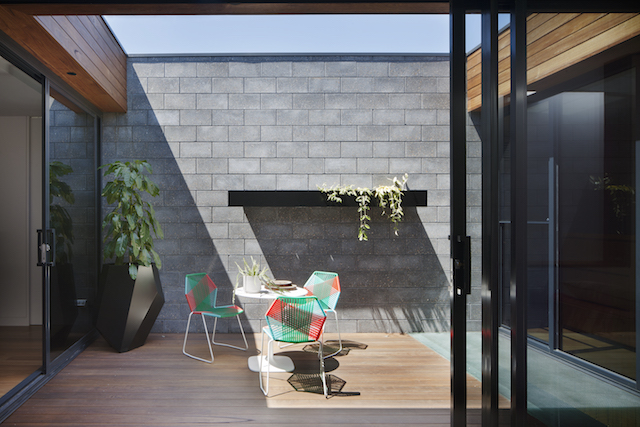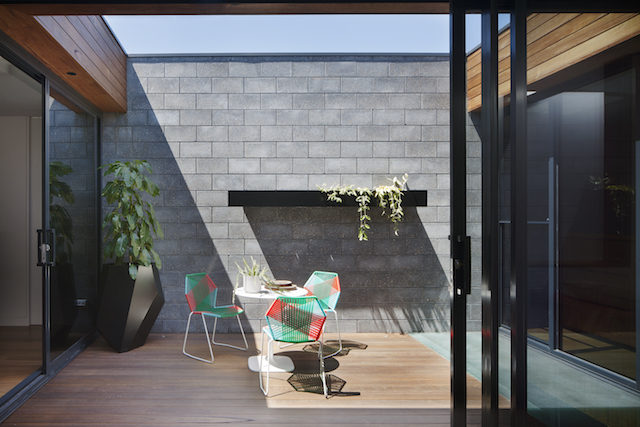 Internal courtyard
At 6.5 metres in height, the ceilings take lofty to another level and, combined with full-height windows, really take advantage of the home's sweeping city views. Upon entering the home you are greeted by a central courtyard that provides an abundance of light as well as separation between the childrens' rooms with the rumpus to the north and master suite to the south. The glazed flooring of the courtyard serves as a skylight, filtering northern light down through to the south facing kitchen and dining areas downstairs.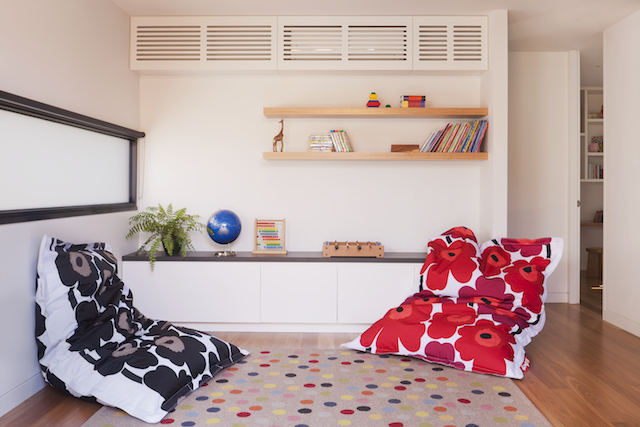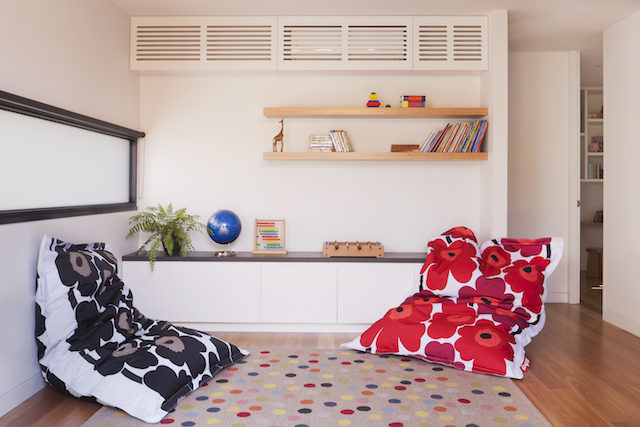 Children's room
The home also boasts outdoor entertaining areas and a wine cellar as the owners love to entertain.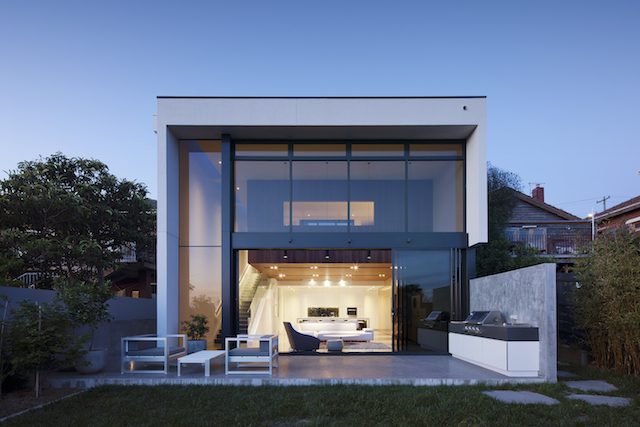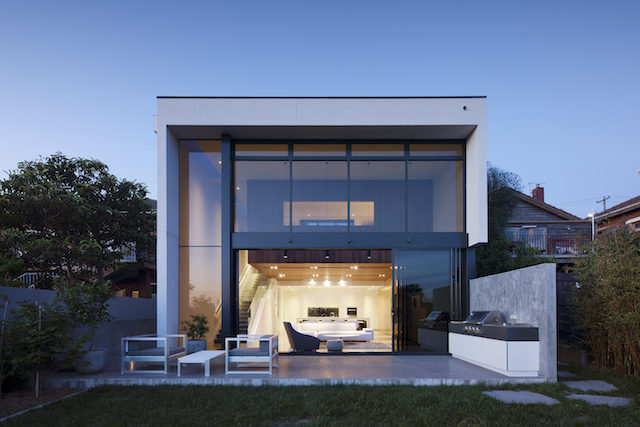 Backyard
"Practical and functional, yet architecturally sophisticated, we see this as a home that can not only withstand being lived in but was intentionally built for a lifestyle of socialising, entertaining, interaction and play," says Tisha.
See here for more.