Kitchens are consistently topping home renovation project lists, and with this living space now the hub of the modern-day home, it's no surprise. Houzz, the world's leading home renovation and design platform recently undertook the Houzz Australia Kitchen Trends Study, where they surveyed over 2,800 homeowners who had recently completely a kitchen reno. Here's the trends they found: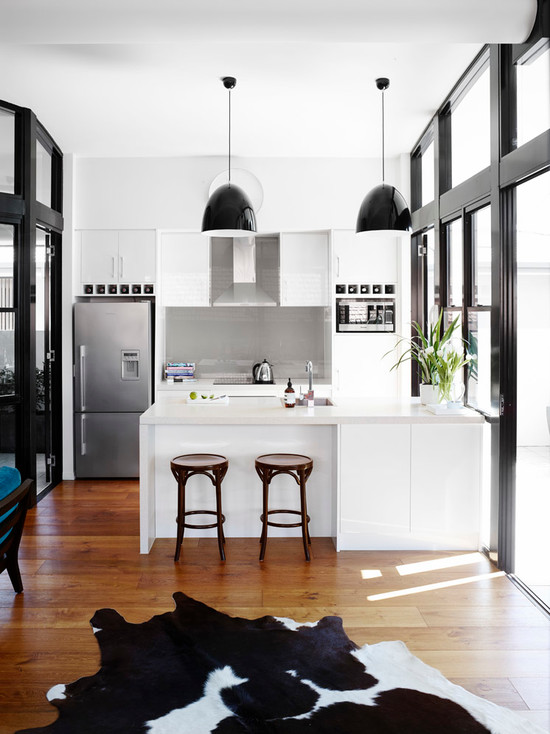 Size matters: Australian homeowners have big plans when it comes to their kitchens, with the majority of those renovating their kitchen expanding its size (55%).
Open-plan: In addition to cooking, kitchens are a hub for quality time with family and friends, with 41% noting ease of entertainment as their top-rated kitchen function. Lending itself to socialising and entertaining, nearly half opt for an open-plan design (46%) and one-in-five are including a built-in bar or wine storage.
Over-budget:  More than half of homeowners surveyed budget $20,000 or less for their upcoming kitchen renovations (54%), yet only 46% spent less than $20,000 on completed projects. 13% of Aussies reported spending over $50,000 on their kitchen upgrades.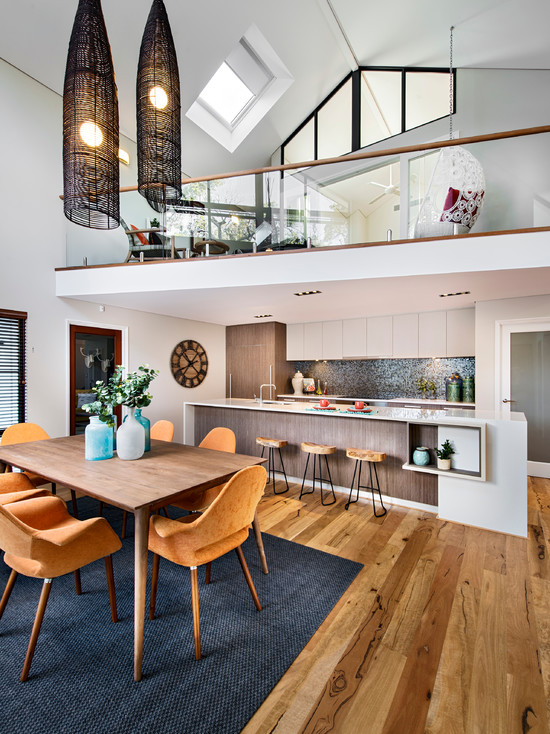 Contemporary wins: When it comes to style, contemporary is the clear preference across all ages (55%). Under 35s prefer the neutral tones, recycled objects and utilitarian surfaces of industrial style (10%) over the crisp whites, soft blues and rustic timber of a beach style look (2%).
Professional help: More than three-in-four homeowners are hiring a professional to assist with kitchen projects (77%). While the majority hire pros for construction (69%), many homeowners are also hiring pros for design and project management (45% and 23%, respectively).
Appliance wish list: The majority of those renovating their kitchen are upgrading appliances (84%). Among these, cooking is a clear priority, as eight-in-ten are replacing ovens (82%) and another 11% installing the healthier alternative of a steam oven. Small appliance wishlists include the Thermomix (33%), coffee machines (25%) and food processors (22%), among others.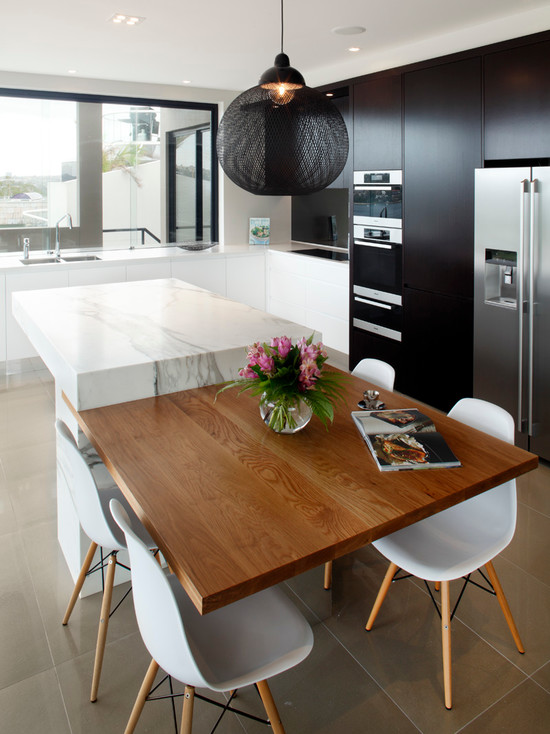 Hardwood tops flooring lists: When replacing flooring, two-in-five homeowners use hardwood in their upgraded kitchens (41%), compared to 26% installing tiles.
Integrating technology: While kitchens remain functional with 62% of homeowners incorporating a pantry cupboard, many also include entertainment technology such as televisions (10%) and built-in music systems (8%).
Rock solid benches: Although engineered quartz (52%) is the favoured choice when replacing benchtops, wood (12%), stainless steel (6%) and concrete (4%) show Australians' love for industrial style.
For home inspiration and renovation ideas, visit Houzz.com.au.