Anyone with even a vague interest in styling will have heard of Sibella Court and The Society Inc. so there is bound to me much excitement at the news that her former shop in Sydney's exclusive Paddington has been listed for sale this week. Always thought you'd love to live inside the pages of one her books? Well, now you kinda can… if you have a spare $1.6million.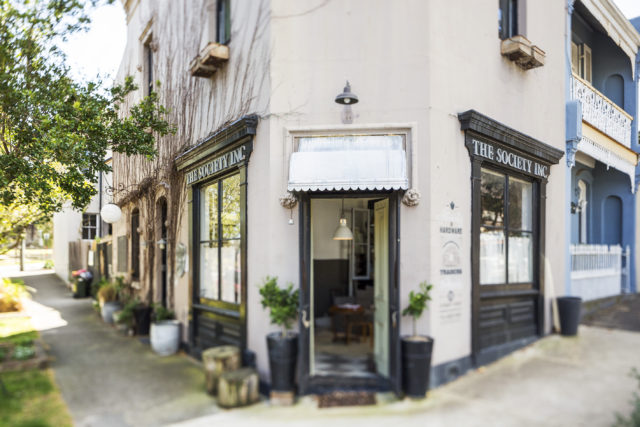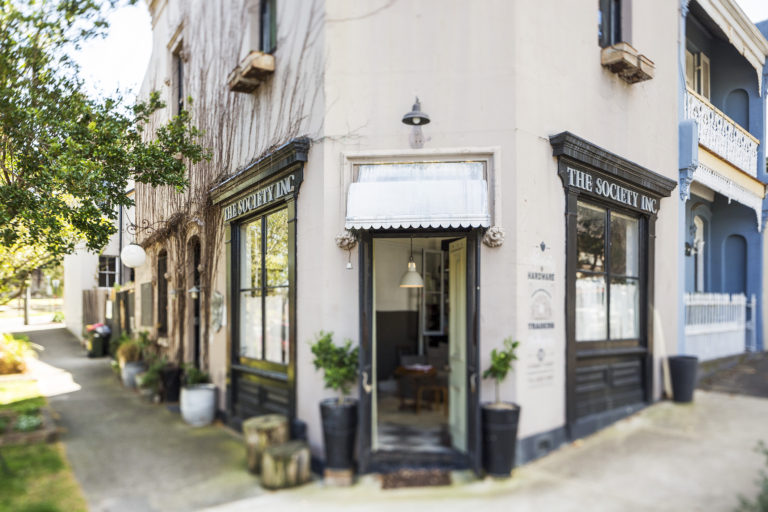 The terrace at 27 Alexander Street was the part-time home and former shop of the celebrity stylist, known the world over for her eclectic style. Having recently moved to a much larger warehouse space for her work in St Peters, listing the Paddington property on Air BnB for a short while, it is now up for sale.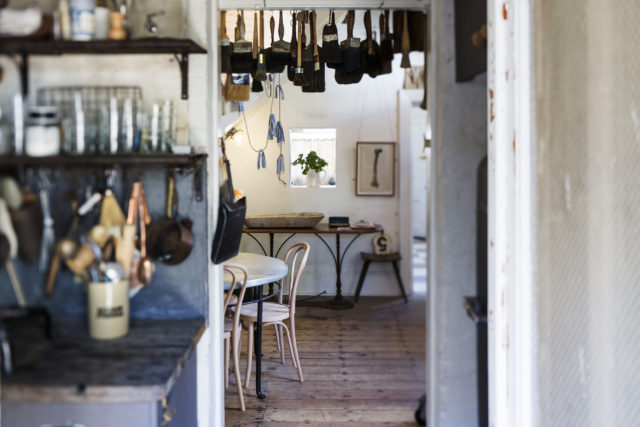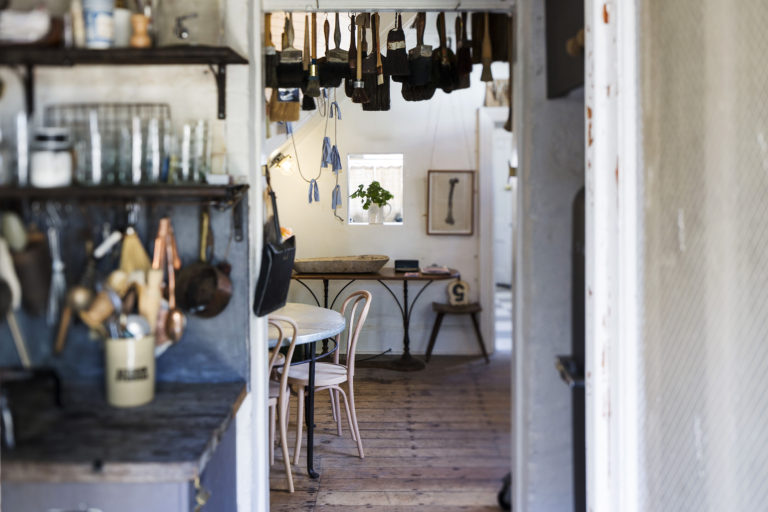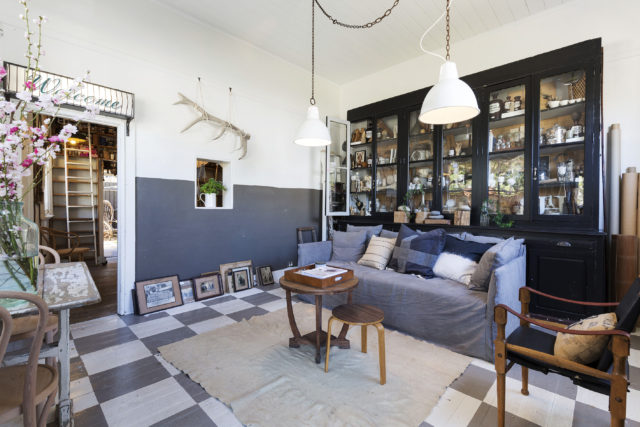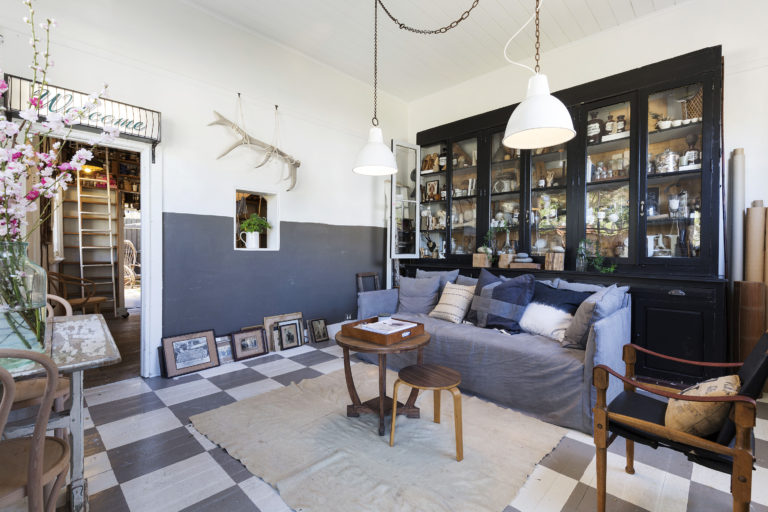 The space is Sibella through and through and personally I would love to see it bought by someone who embraces that rather than renovates it into something slick and new-looking! But as I'm not in a position to buy the two-bedroom, one-bathroom home set over two floors, I'll have to let the lucky buyer decide!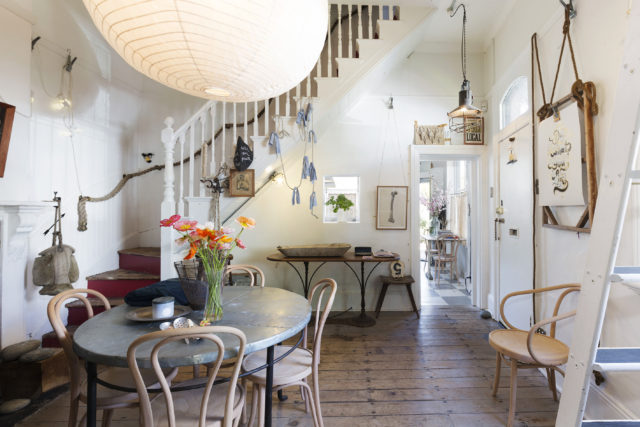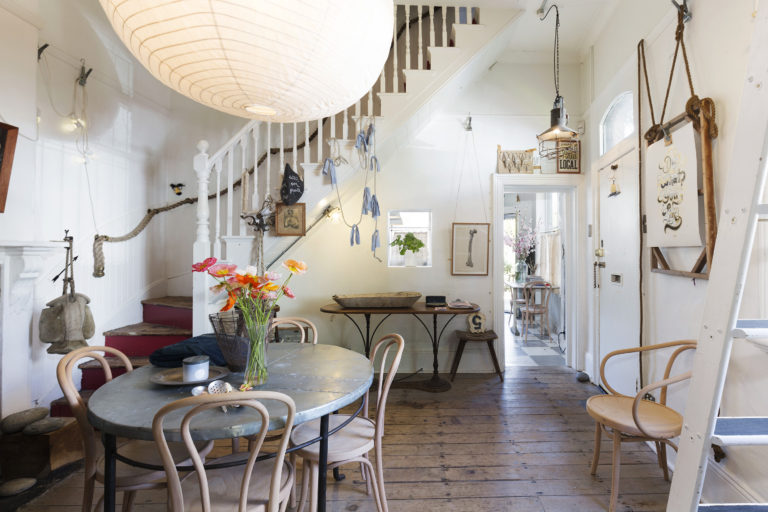 It's in a lovely, leafy, quiet corner of sought after Paddington (on a block that straddles the address of 18 Stewart) and open inspections take place tomorrow (Saturday 12 September) from 11.30am-to-12 noon. It is being shown to buyers decked out in quintessential Sibella vintage finds and collectibles from her travels and will appeal to those who love her quirky look. Frankly, it would have been criminal to clear out this magical space and stage it for sale in the mainstream way.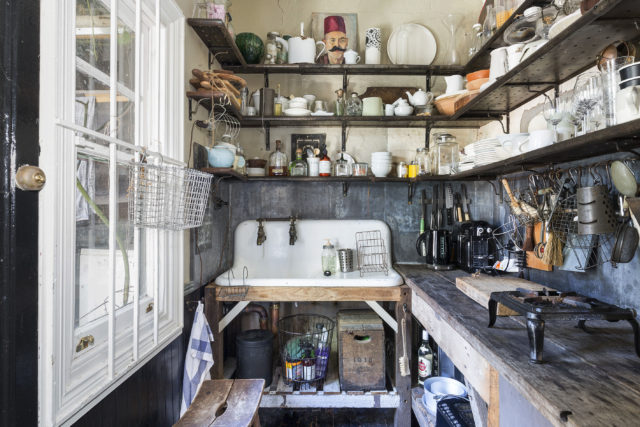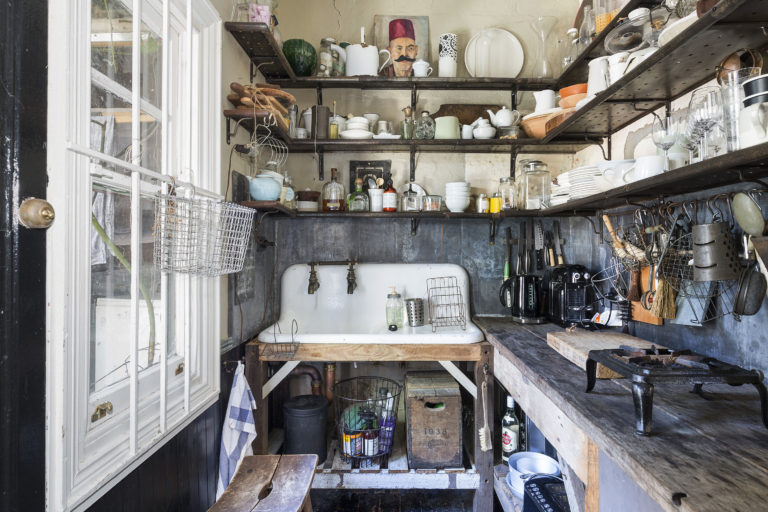 The Victorian high ceilings are strung with old naval rope and ladders, while the floors and staircase are painted to brilliant effect (no doubt with colours from her own range for Murobond). Those who relish found pebbles and driftwood will adore the designer bathroom, which feels 'live' from the pages of one of Sibella's many design books.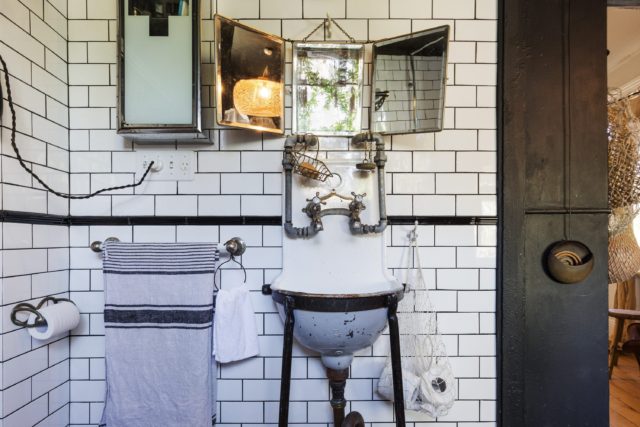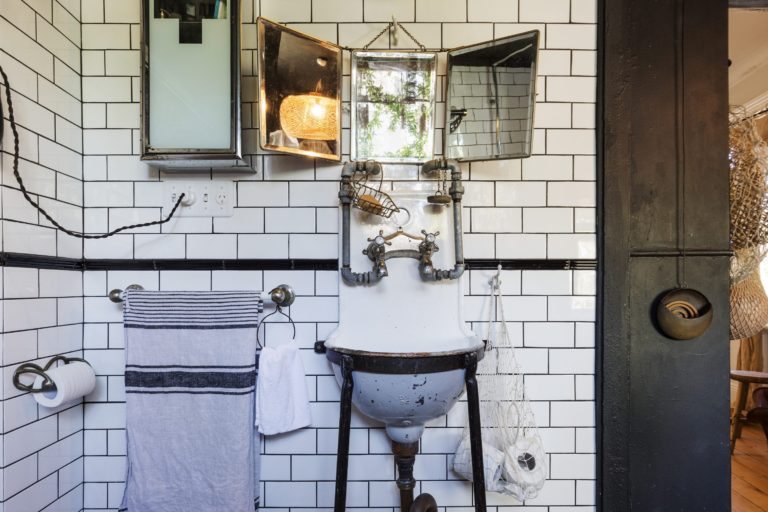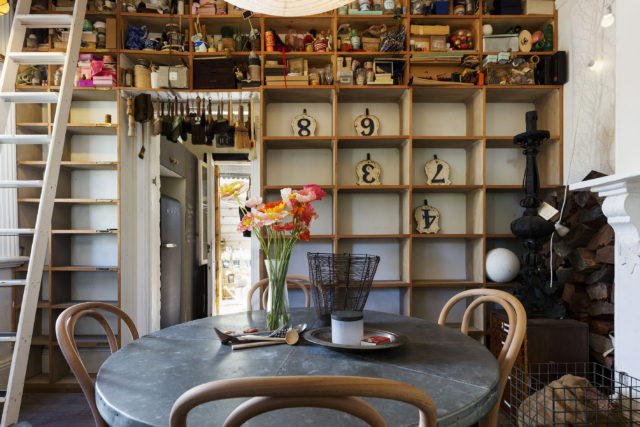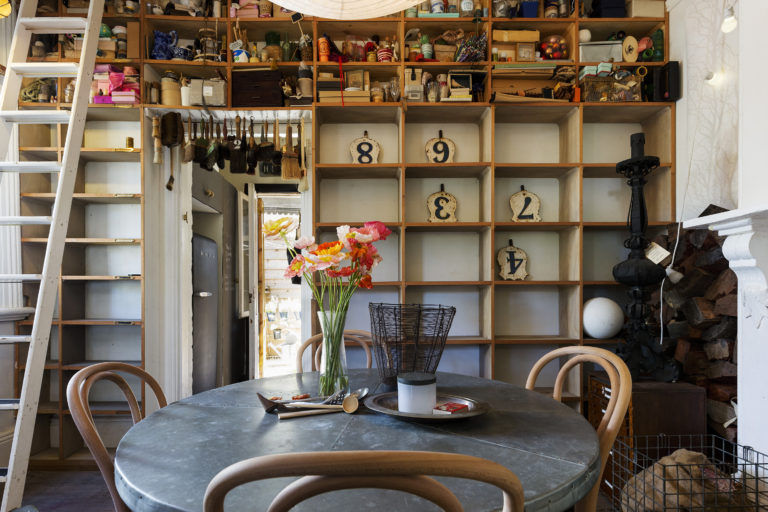 Outside there's private a courtyard, laundry terrace and on the street, garden beds planted with strawberries, geraniums, nasturtiums, and blossom.
I am full of envy for whoever snaps up this enviable, unique pad in a wonderful Sydney location!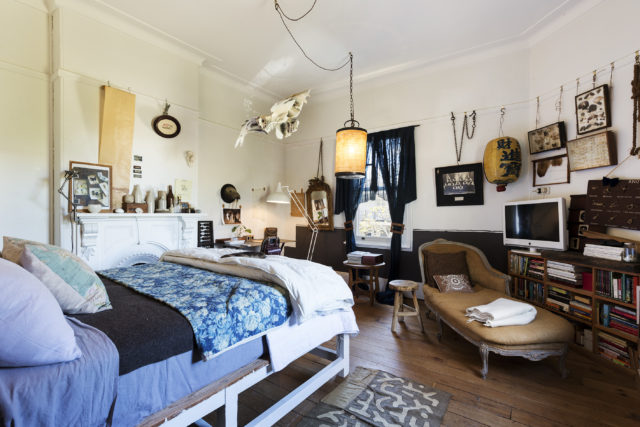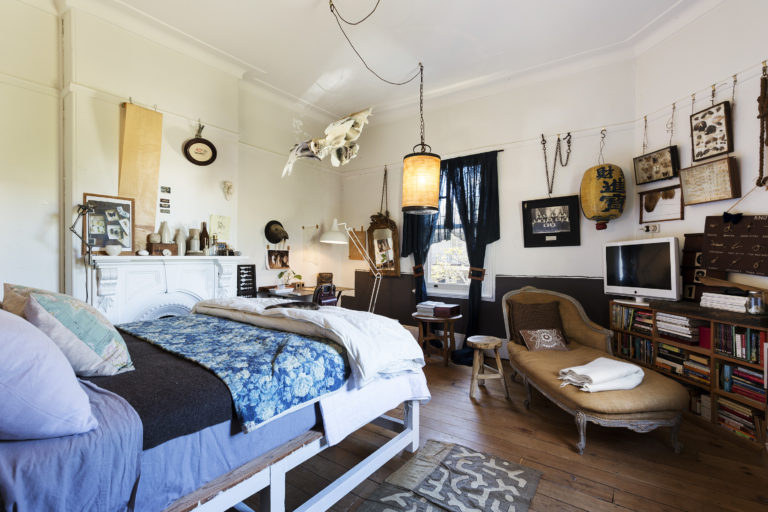 As well as being an interior stylist and author, Sibella, who became a mum last year, is also a product designer, historian and creative director. Her hospitality spaces include Hotel Palisade, Old Joe's, The Pines, Mr Wong, Palmer & Co, El Loco, MsG's & The Fish Shop. Last week, her new television show, Restoration Australia, aired on ABC.
Sibella has spent much of her life exploring the globe for inspiration. Formerly a homewares stylist in New York, she has a knack for discovering new artists, designers and products for her much loved shop, The Society Inc. (now in St Peters). Her wanderlust can be seen in all the personal spaces she inhabits and in her many things accumulated over 20 years of shopping!
27 Alexander Street is being sold by Shannan Whitney and Darren Pearce of BresicWhitney, a lifestyle property group that responds to the energy and emotion of inner Sydney. Over the last five years, it has sought to break the mold as a residential property group, by welcoming a new conversation about inner-city living.
All photos by Aimee Crouch for BresicWhitney