As soon as you find out artist Helene Athanasiadis used to be an archeologist, her home makes perfect sense. Almost worthy of being a museum, the Castlemaine house in rural Victoria is the most wonderful mix of furniture from antique fairs and relics from worldwide digs. This is hoarding in a really good way.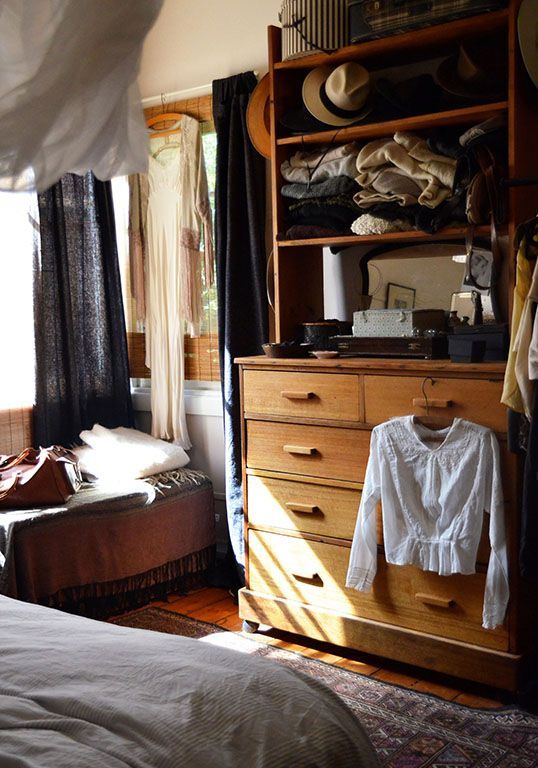 "I collect many things," explains Helene. "Edwardian dresses, textiles, family heirlooms and Japanese and handmade ceramics that are displayed all over the house and in my studio. The way I decorate is a combination of a colonial archeology aesthetic and a little bit of a Mediterranean feel." That's certainly unique!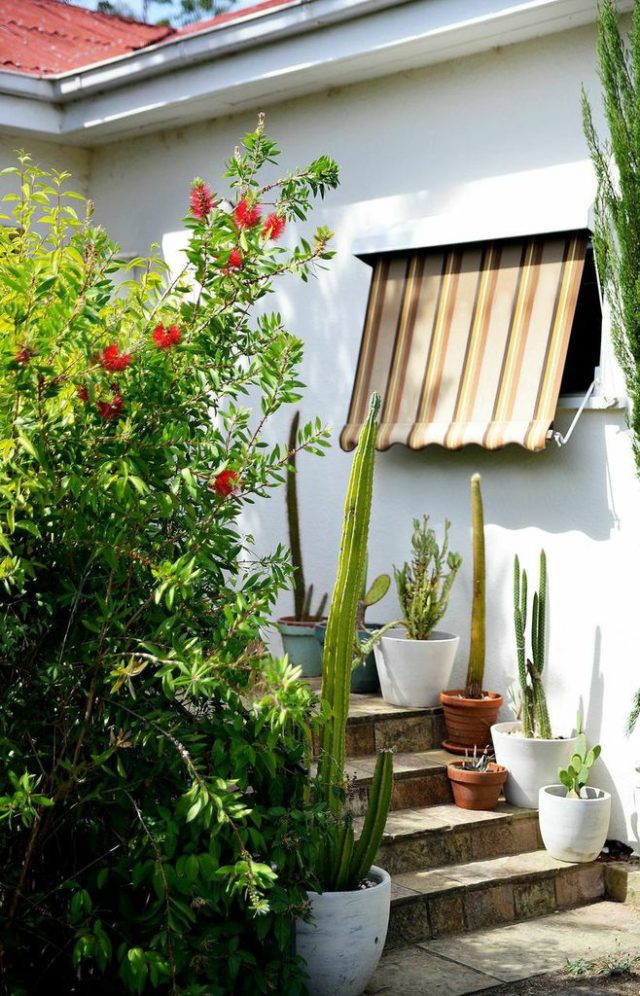 Falling in love with the 1948 property thanks to its rendered Stucco facade, large entranceway and patio, Helene and her partner Jake did minimal work to it. "When we first moved in, it was all apricots and the hues weren't quite right. So we painted it all white, lifted up the carpets and polished the floorboards. Then we knocked down a large wall that separated the kitchen from the dining room and that just transformed the whole house and let the light flood in."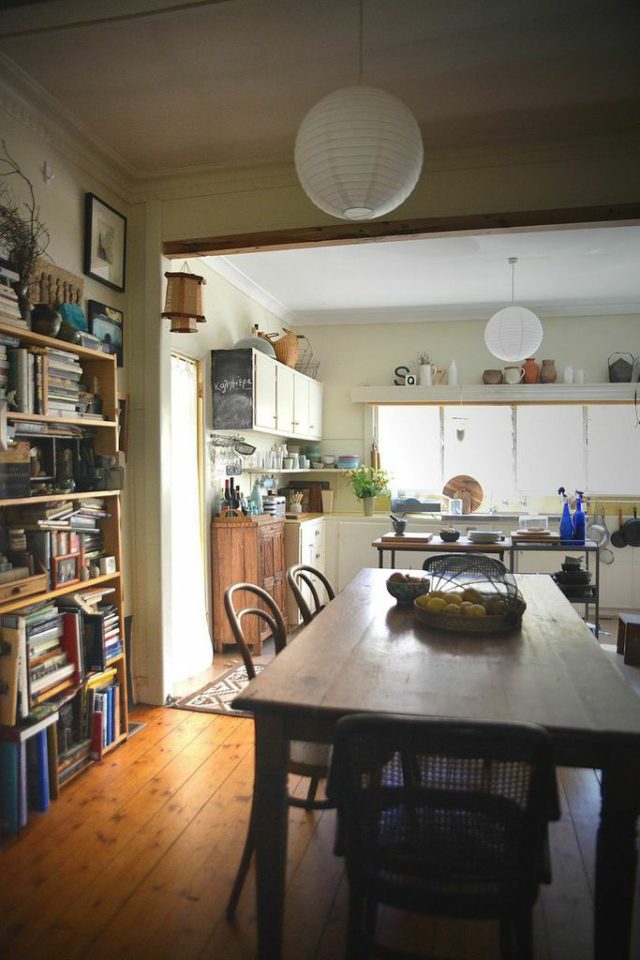 From there, it was a matter of fitting all of Helene's beautiful furniture and wares inside, which, as she says, wasn't easy! "I have a lot of stuff!" However, what was perfect about the three-bedroom house was its wide entranceway, which was big enough to house both a chest of drawers and a 1920s side table, making it the perfect showcase for Helene's collections.
"The hallway is really massive which is incredible. It's filled with lots of artifacts and a lovely collection of odds and ends that I got from auction houses and little relics I've collected from archeology. When people first walk in, they come through the entrance way and the responses are always quite interesting. It takes them a while to get past the hallway as there's just so much to look at!"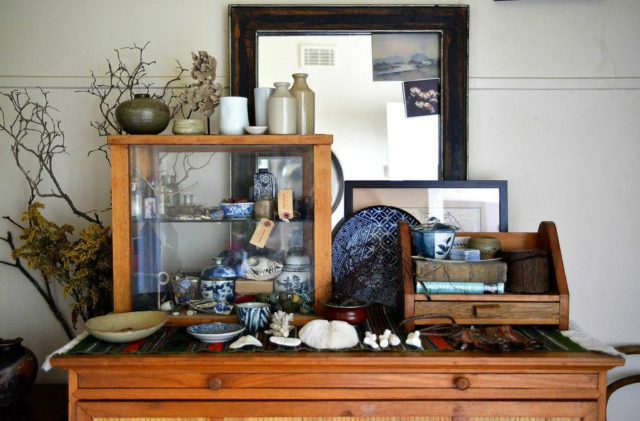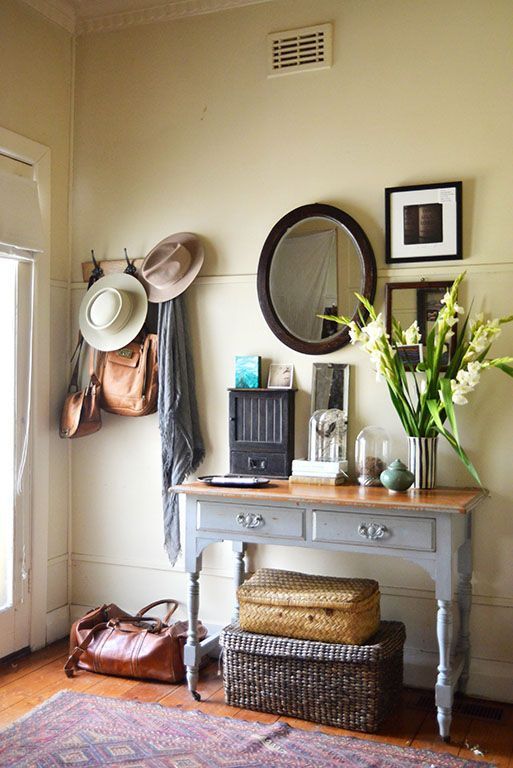 Other vintage showstoppers include her extensive library and a massive lecture pull down in the dining room. "My books are a prominent feature in our home. I pull them out to display the covers against the bookshelves like a piece of art, as often they're just too beautiful to have them stored away. The other really interesting item that is quite special to me is the massive Greek philosophy lecture pull down from the 1940s in the dining room. People are instantly drawn to it as it's quite large and takes up the whole wall."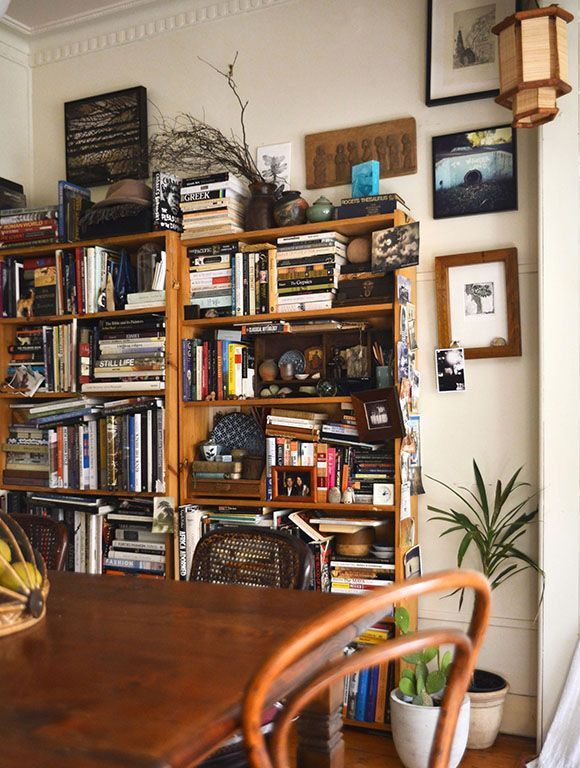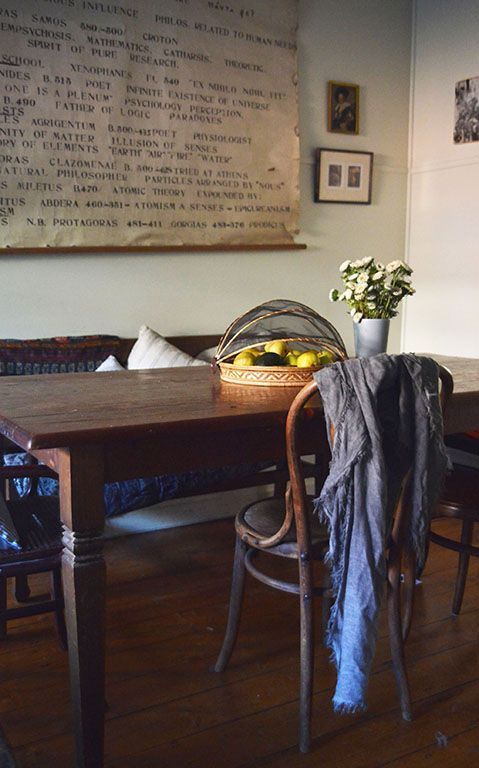 With the majority of the home full of vintage pieces, Helene does have one exception where she favours new over old: kitchenware. "I'm really into new shiny things in a kitchen as for me, it also counterbalances an old kitchen. When you have an old kitchen and you have too much vintage bric a brac, it gives the space a dreary old feel."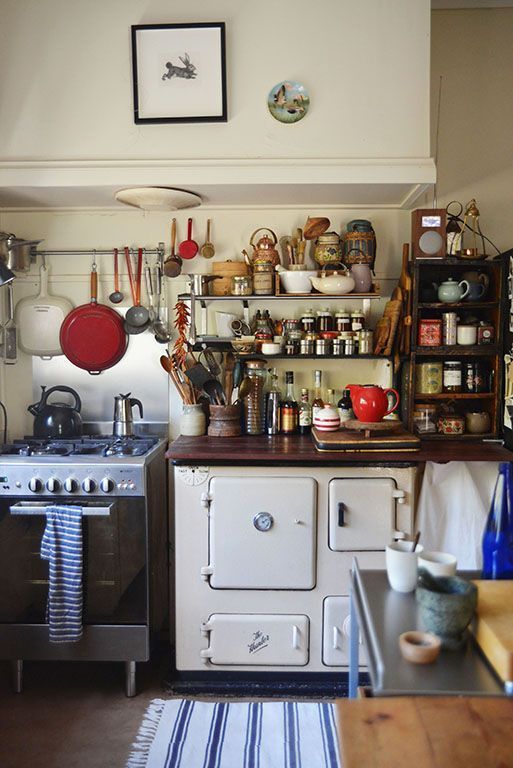 Having said goodbye to archeology some years ago, Helene now works full-time as a mixed media artist and photographer. Working in her garden studio, which was originally a ramshackle of a shed, she – along with her local handyman – transformed it into what she now deems her favourite space. "We created this amazing studio with two skylights and French doors. It's definitely a sanctuary for me where I get to run away from the dishes in the sink and all the domestic business of the house. It's where I create and it's definitely a place of solitude and creativity."