Coming from three generations of carpenters and joiners, Ingrain Designs' Ben Purchase certainly knows his way around a piece of timber. Originally a qualified electrician, Ben started the furniture business after finding he missed the carpentry of his youth. "I initially broke the mould and ended up becoming an electrician, but years ago I started to miss what I'd learnt when I was growing up, spending time in the workshop and on worksites with my Grandpa and Dad. I realised working with timber was my passion."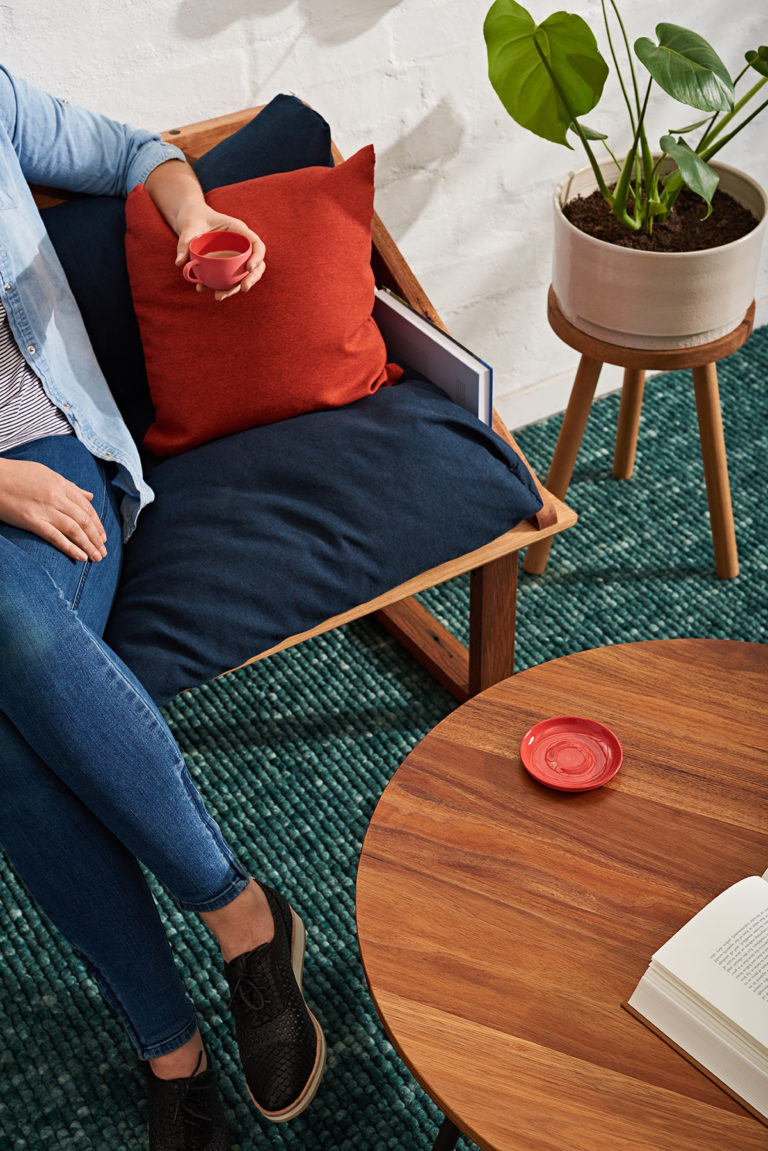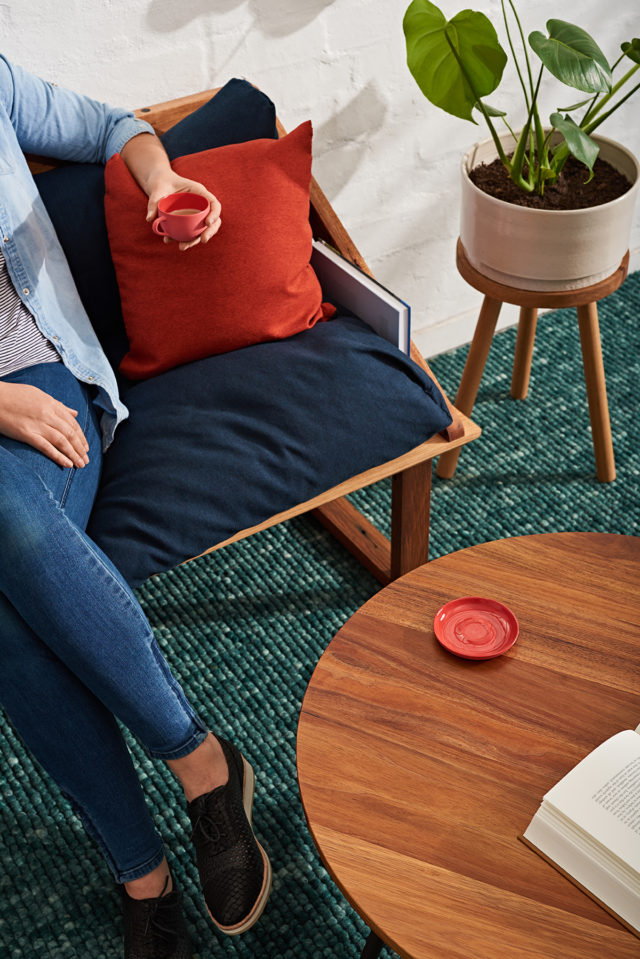 After an initial stint in a small shed in the Melbourne suburb of Cremorne, Ben's dad joined the business and they moved the workshop to Collingwood. "Within six months, we had another crew member on board and we'd outgrown the space so we took the punt, converted it into a showroom, and moved the workshop out to Greensborough. Although our team has grown, we're still a small crew of makers committed to our craft, and we're proud of how far we've come. My dad and I work together making furniture and keeping the family tradition going strong," says Ben. His stint on The Block in 2015 as Josh and Charlotte's chippy certainly helped get their name out there, but Ingrain's stunning work speaks for itself.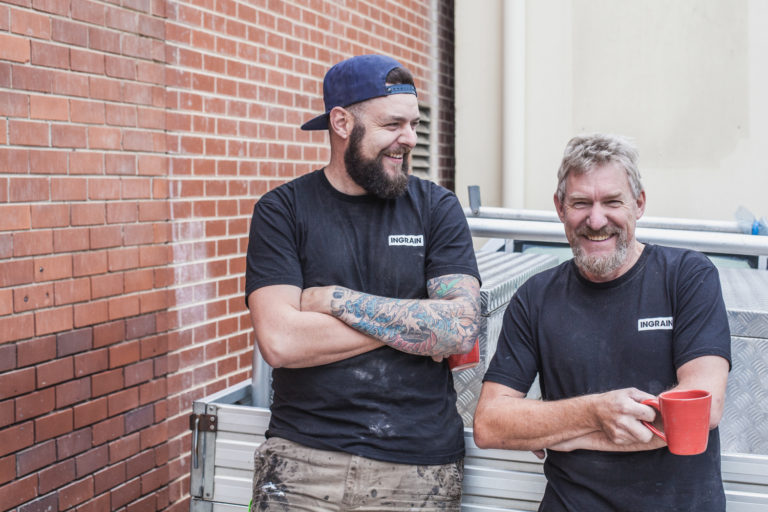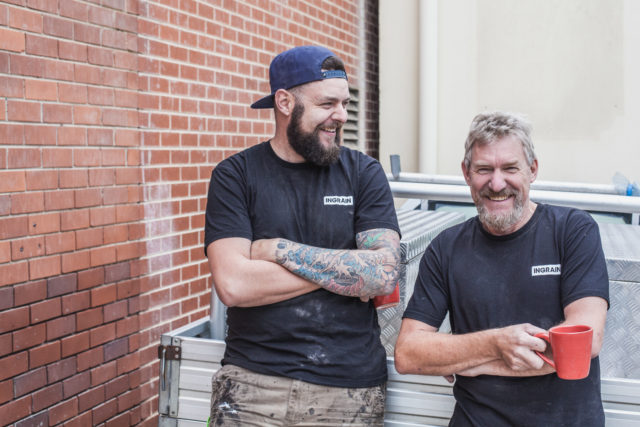 The company's Collingwood showroom space (which will be expanded this year) is full of custom designs including complete bathroom displays. "This is so that people can 'get the look' if they're renovating or starting a new build," says Ben.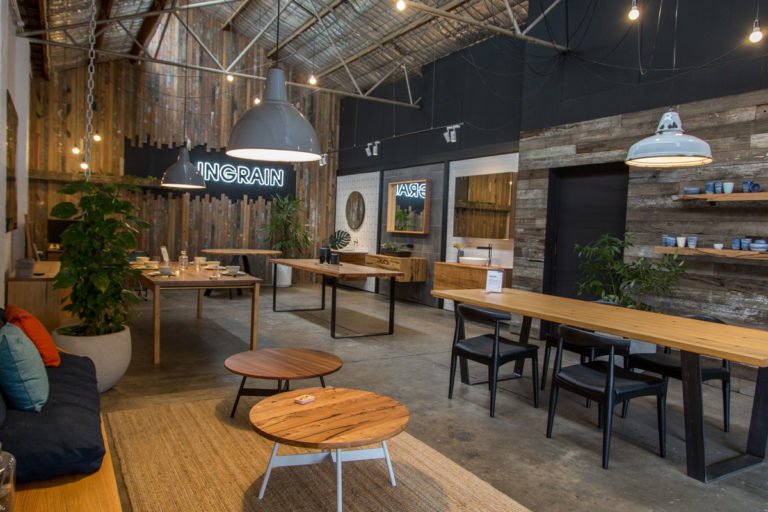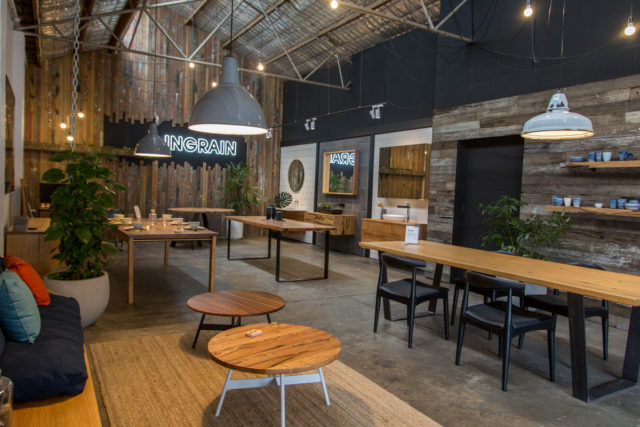 With a range that includes timber framed mirrors and storage units, dining tables, coffee tables, sideboards, bedheads, bedside tables, TV units and more, all of Ben's pieces are hand crafted using recycled, reclaimed or sustainably sourced materials. "We are committed to good and simple design, and handcrafting furniture that doesn't impact the environment." Ben and his team exclusively use Australian native timbers. "With such an amazing range of Australian hardwoods, we choose to create with them instead of using imported varieties. By creating simple, yet functional designs, the natural and beautiful characteristics of timber become the hero," says Ben.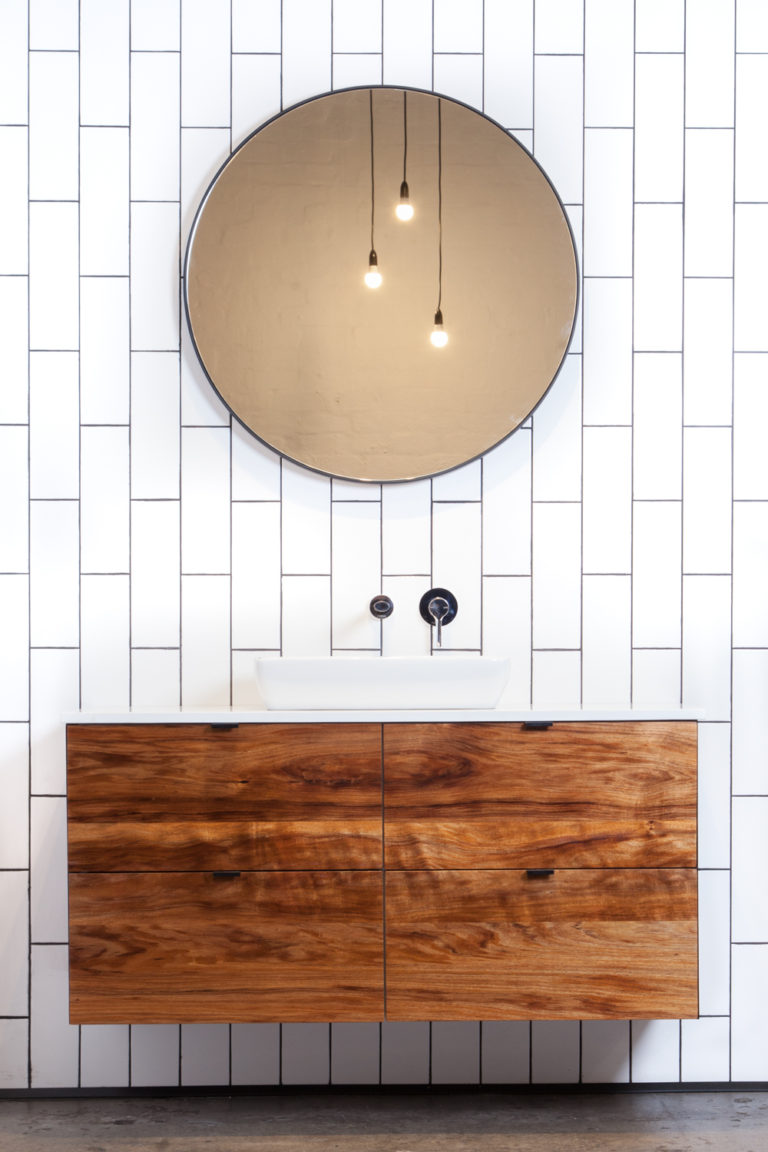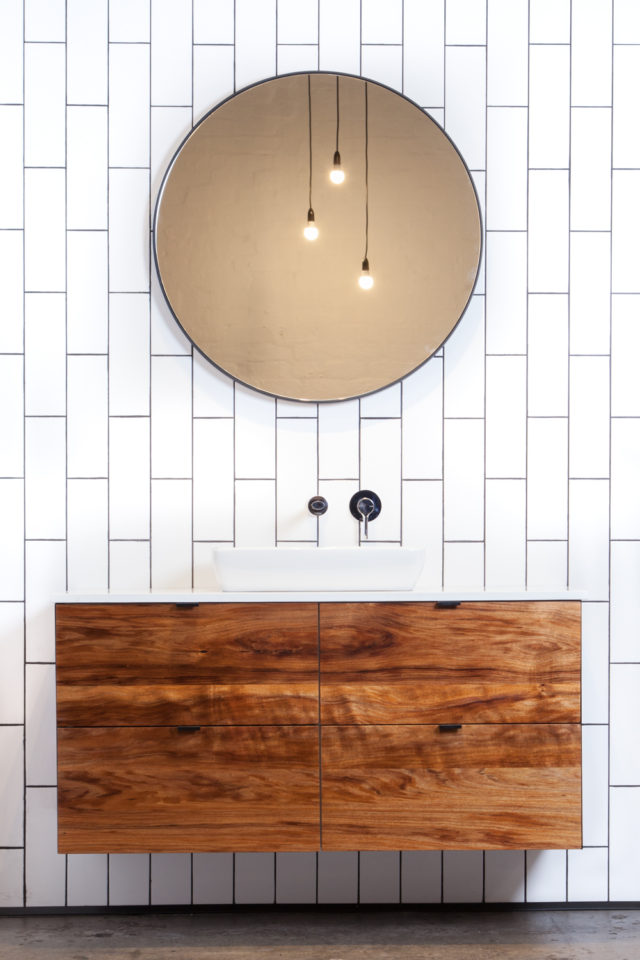 Eschewing trends, Ben derives inspiration from the timber itself. "It's such a unique material to work with and no one piece is the same. With so many varieties, textures, levels of character grain, and colour tones, it's the timber itself that inspires our designs. If it's a timber with a heavy feature grain and characteristics, it's a 'less is more' approach and we will produce a simple design that lets the beautiful timber do the talking."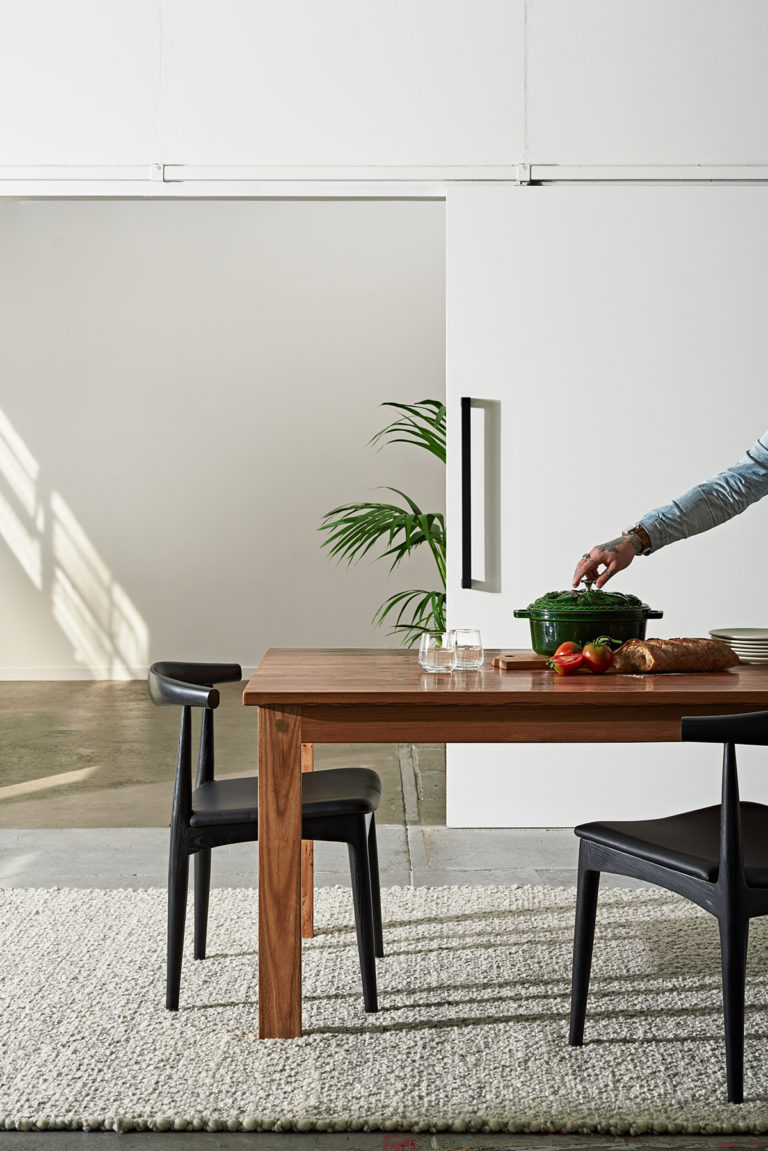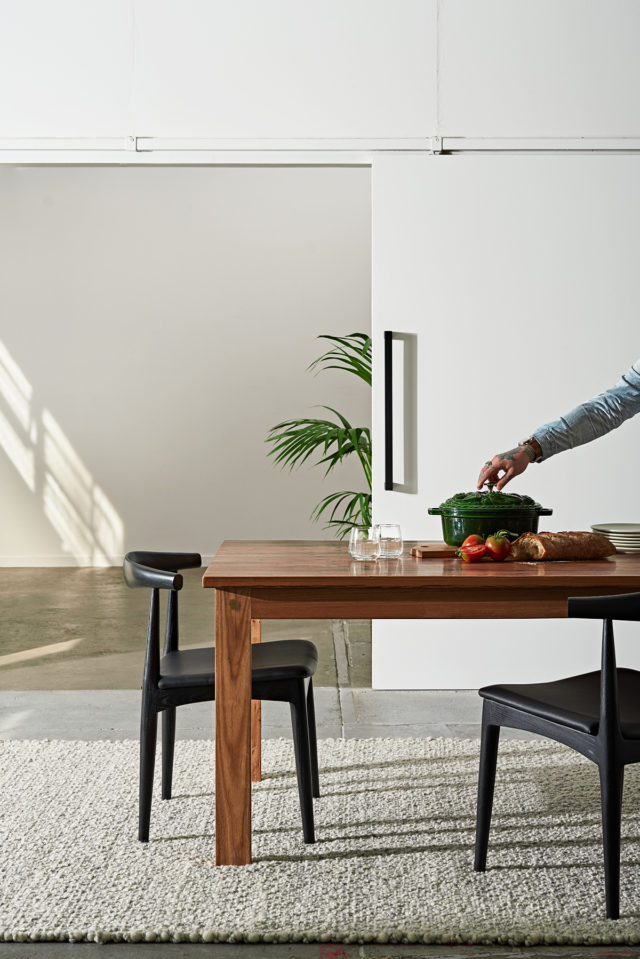 Ingrain Designs also have a thriving custom arm. "We work with customers to design something completely different, if they have a vision of a piece of furniture and need us to bring their idea to a reality. But importantly, we believe a custom piece of furniture shouldn't cost the earth, and we want to make our pieces accessible to all customers," says Ben.
As for the brand's most popular design, many of you may be familiar with the gorgeous 'Northcliffe' floating vanity from Jen's recent bathroom renovation. "Made from Marri, it is timeless and still one of our most popular designs. The feature grain is so unique and adds warmth to any bathroom space, against light or dark tiles," says Ben.