Part Time
Cheltenham, Victoria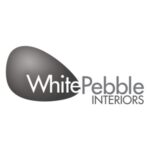 White Pebble Interiors
Full service design studio specialising in Forever Homes
1. Are you looking for flexible working hours?
2. Do you have excellent initiative, attention to detail and are proactive?
3. Would you like to work for a small firm where your contribution really makes a difference?
About the Role
We are looking for someone with excellent design skills, has great initiative, is proactive, and possesses outstanding attention to detail with a keen desire to contribute.
Ideally, you'll have had a minimum of 2 years interior design experience. We value someone that fits into our team.
· Hours are flexible, starting with 8-16 hours per week, with potential for more hours and option of part time or Full time down the track.
· The role is predominately studio based in Bayside, Melbourne, with the option to work remotely at times. We endorse and actively practice flexible working hours.
· This is a great opportunity to join a rapidly growing interiors business and use your interiors and organisational acumen and flair, along with generating new business through your excellent rapport and relationship skills.
· You'll have lots of fun and be exposed to the many facets for interior design (the glamourous and the not so glamourous!)
· Supported by the Design Director, the desire to build rapport to enhance service offerings to existing clients and create new business.
We are looking for someone who is committed and loyal, which is what you will also receive from us. You'll have a can-do attitude and be a go-getter in nature, eager to learn and improve everything we do.
In return you will have flexible working hours, (some of it from home if appropriate) and the opportunity to create a role that taps into your areas of interest and be as big as you'd like it to be.
POSITION DESCRIPTION
Casual – 8-16 Hours Per Week, with extra hours as required
Flexible Working Arrangement Available
Minimum 2 years experience
Studio Location: Cheltenham, Melbourne
About the Role
You will work closely with the Design Director and the Senior Interior Designer completing internal elevations and joinery design drawings, specifications of hard and soft materials coupled with documentation and interior decorating and styling coupled with the development of new business.
Responsibilities
Interior Design & Coordination
· Specify and develop design schemes and specifications including, but not limited to, hard and soft materials, colours, materials, fixtures and fittings
· Produce 2D detailed internal elevations, including joinery design
· Produce furniture floorplan layouts
· Create digital mood boards
· Produce specification documentation for clients
· Source and specify products for clients including, but not limited to, furniture, artwork, rugs, window coverings, lighting and decorator items.
· Decorate and style homes and spaces.
· Conduct site meetings as required.
· Co-ordinate trades – check availability, timings, confirming, issues etc
· Liaise with suppliers for orders, sampling, deliveries, price checking, stock levels, quotes
· Maintain and create systems and business processes.
Client servicing and development
· Supported by the Design Director – increase service offering to current clients along with creating new business by bringing in new clients.
· Conduct and lead initial client consultations to provide advice and outline services provided by the studio.
· Manage clients independently of Design Director, including project co-ordination, client relationship and follow up.
The successful candidate:
· Has a strong work ethic and desire to be part of a high performance and enthusiastic culture.
· Enjoys variety in their work and willing to 'roll up their sleeves' to get the job done.
· Self-motivated and ability to work autonomously
· Strong ability to work under pressure and across multiple clients at one time.
· Outstanding interpersonal skills – ability to build rapport well
· Proven organisational and administration skills to keep things on track
· Has strong attention to detail and excellent initiative
· Minimum 2 years interior design experience required
· Excellent communication skills, both written and verbal
· MS Office (Word, Excel, Powerpoint, Outlook) essential
· AutoCAD experience essential
· Ability to create 3D drawings and renders advantageous
· Revit or Sketch Up advantageous
Required Capabilities and Criteria
· Current drivers licence and own car
About White Pebble Interiors
White Pebble Interiors is growing, so we are looking for a proactive, driven, fun person who is not afraid to get their hands dirty and muck in (we all do)!
White Pebble Interiors is a highly respected interior design studio, established for over 12 years. Specialising in creating bespoke 'Forever Homes', with a focus on sustainability, we are a down-to-earth studio that prides itself on providing practical interior design solutions, with a strong focus on functionality, sustainability and of course aesthetics – that we believe need to reflect the owner's own style and tastes.
Our design philosophy is focused on what our individual clients love, rather than creating a home that follows the latest trends, or what 'everyone else is doing'.
Our values are based on being honest, reliable, committed, friendly, and having a 'can-do' attitude.
We will provide:
· Flexible working hours (some of it from home if necessary)
· Flexibility for family and life commitments
· Opportunity to create a role to be as big as you'd like it to be.
· On the job training
· Opportunity for growth as the company grows
· Personal development and professional development
· A fun, yet hard working team environment.
Rates of pay:
· Casual starting at $28-$38 per hour (in line with level of experience) + Superannuation
Role is casual with possible option to go permanent part time.
Studio hours are currently on Tuesday, Wednesday & Thursday (flexible).
If this sounds like a role you'd love to get stuck into and you're currently on the lookout for a part time role, but want to commit, then;-
Email your CV, along with answering why you feel you're right for the role to [email protected]