Full Time
Chatswood, New South Wales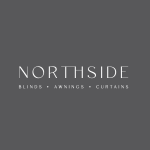 Northside Blinds Curtains Awnings
Luxaflex Window Fashions Gallery located in Chatswood
Northside Blinds Awnings Curtains is a fantastic and growing retail business located in Chatswood. We specialize in selling beautiful LUXAFLEX® Window Fashions and custom curtains.
We are currently seeking a highly motivated, professional individual to join our Showroom Team on a full-time basis. As a member of our team, you will be responsible for attending to customer inquiries in the showroom, both in person, via telephone, and email. You'll provide advice to customers on product selection, book appointments for our sales consultants, assist them with quotations, and process customer payments and invoices, including data entry.
You'll also track the order status with suppliers and communicate status updates with customers. You'll check received goods against products ordered, prepare products for installation, schedule installation of products with installers, and always maintain the presentation of the showroom in pristine condition.
The ideal candidate will have excellent communication and customer service skills and a keen interest in interior design and home improvement. You'll need to have computer skills, including Microsoft Office and preferably be available to work Tuesday to Saturday.
We can't wait to hear from you!