Casual
Full Time
Part Time
LINDFIELD, New South Wales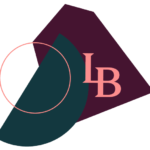 Lynne Bradley Interiors
Award winning full service luxury Interior Design Studio
📣WE ARE HIRING ~ MID-LEVEL INTERIOR DESIGNER ROLE
Our team is growing and we are looking for a Mid-Level Interior Designer with three to five years experience in high-end residential design. If you are driven, passionate, curious and happy to work collaboratively in a creative and supportive small team, we would love to hear from you.
Key requirements:
Excellent AutoCAD, SketchUp and Adobe skills with proven design and technical ability
Excellent communication and organisational skills
Initiative and drive to problem solve for the highest outcomes
Confidence in client facing and site work
Manage multiple projects and clients simultaneously
Possess exceptional attention to detail and a good understanding of construction detailing
Ambitious and motivated to contribute in a meaningful way
Are passionate about interiors, design and architecture
Part time and full time applicants accepted
Please send your application including a Cover Letter, Resume & Portfolio to: [email protected]  We're looking forward to hearing from you!
Instagram DMs will not be fielded.
We will contact you if we wish to meet and discuss the position further!