Full Time
Willoughby, New South Wales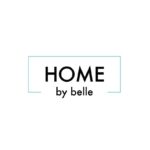 HOME by belle
We make dream homes a beautiful reality
We are looking for a qualified, professional and polished individual to join our growing business as a Senior Interior Designer. 
Your role is to create dream spaces for our clients that perfectly suit their style, budget and spatial needs. You will connect with the client to a granular level to ensure confidence and excitement during their life changing project and will have the following skills and experience;
Mid – High End Residential project experience
8 years minimum experience
Advanced Diploma or Bachelor of Interior Design
Minimum Software requirements
– Revit desired but not essential
– Indesign
– Photoshop
Proficient in Microsoft suite
Your days will see you;
Lead client meetings to understand the vision for their space and how they live in detail to deliver concepts and spaces to match back to their overall vision
Be responsible for overseeing your own projects and it's deliverables from conception to completion, creating and owning conceptual direction
Oversee creation of Revit drawings that perfectly reflect the design for builders / trades to easily implement.
Consistently deliver projects that balance the design brief, budget (both time and spend allocations), and client expectations with equal emphasis on each part.
Expertly triage project priorities and manage their solutions in the most cost and time effective manner.
Liaise between projects, trades, and clients consistently for fluid and clear communication and expectation setting.
Remain up to date on all industry developments and recommend company responses as required.
Carry out site Design Management visits as required.