Part Time
Somersby, New South Wales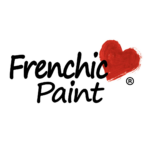 Frenchic Paint Australia
It's the Passion, it's the People, it's the Paint!
Frenchic Paint Australia is looking for a Part Time Marketing Assistant
We are the Australian distributors for the UK's favourite chalk & mineral paint, and with our continued growth we have an opportunity for a Marketing Assistant to join our Head Office Team!
We provide a fun and welcoming work place, with family led values and no day is ever dull!
Working in a fabulous creative office, with free on site parking (and the best coffee on the coast!) We are looking for a minimum of 2 days per week.
Responsibilities
Work with senior team to develop & refine marketing strategies
Helps to detail, design, and implement marketing plans for all product ranges
Maintains marketing calendar and coordinates with colleagues, sponsors, media representatives, and other stakeholders to implement strategies across multiple channels
Plan and execute media launches, develop lasting relationships with influencers & bloggers
Maintains excellent relationships with clients through superior customer service
Supports stockists with marketing material & developing strategies for increasing brand awareness
Work with social team to develop social media exposure, we are a creative bunch and we love to create content each and every day!
Track marketing activity
Analyses trends, data, demographics, and other information to improve marketing and sales performance
Implement and adheres to company policies and procedures
Experience;
Excellent Verbal and Written communication skills
Proven Experience in developing lasting media relationships
Experience with multi channel marketing
Friendly & pro active
Experience in the home improvement segment
Creative!