Full Time
Sydney, New South Wales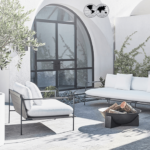 Coco Republic
The Company
Coco Republic is one of Australia's leading premium furniture and home wares brand. Synonymous with quality, service and sophistication, the company is supported by a diverse product and service offering. The privately owned Australian company operates several divisions including retail, interior design, property styling, and design school. This diverse service offering gives the company a unique market positioning.
The Role
We are excited to confirm the need for an additional Sales & Design Consultant to deliver a superior service to our valued clients and customers. We are looking for a passionate Sales and Design Consultant who wants a career in the luxury design & high end furniture industry
Locations
Alexandria
Moore Park
Balgowlah
Castle Hill
Crows Nest
Responsibilities will also include:
• Drive sales and administrative tasks to support the completion of customer transactions and design related projects
• Providing additional services such as: Home Styling Visits
• Working towards personal and team sales targets
• Provide exceptional customer services
• Impressing clients with your outstanding product knowledge
• Managing clients expectations throughout the sales cycle
Candidate Profile
• Possess strong sales skills with high standards of customers' service
• Background in Furniture / Fabric and Interior Design/ Luxury Goods is desirable but not essential
• Master of excellent communication and interpersonal skills
• Highly motivated and result oriented
• Strong time management and organisational skills
• Ability to work well within a small team
• Prior high-end products/brand selling experience is highly desirable
• Must be able to identify business opportunities through understanding customer requirement and providing appropriate service solutions
If you thrive in a fast paced sales environment and are looking for a long term career with a successful design and styling company, then this could be for you!
This position is greatly sought after and won't be around for long so if you think you have what it takes to be a successful design consultant? We would love to hear from you!