"I think that crafting and curating unique and timeless style is more important than following trends," says Pravesh Datt, the founder of luxe contemporary Australian furniture company Fables ID. The design devotee believes in building a furniture collection around a few key, quality items and today we're looking at one of his very own pieces – his coffee table.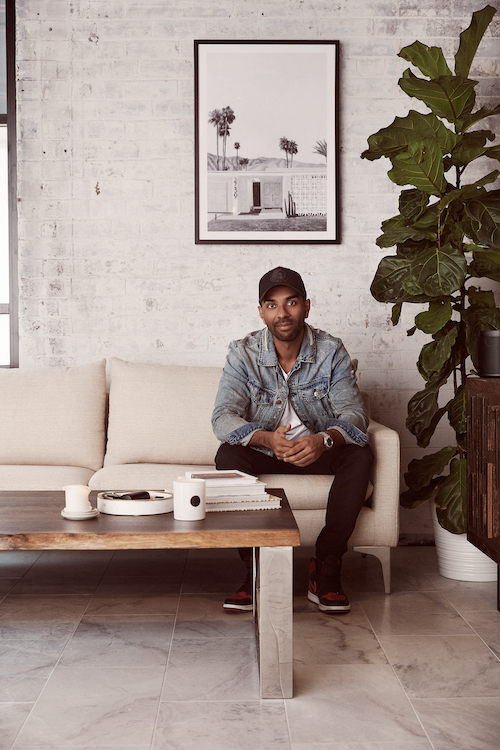 "This coffee table is from my own store. It's a nice blend of rustic and modern style. It's quite minimal and understated, but still has a lot of natural character to it thanks to the raw edge of the wood," says Pravesh who thinks that a coffee table shouldn't be too precious. Considered more of a stylish workhorse type piece, Pravesh is known to use his coffee table as a makeshift office, or dinner table too.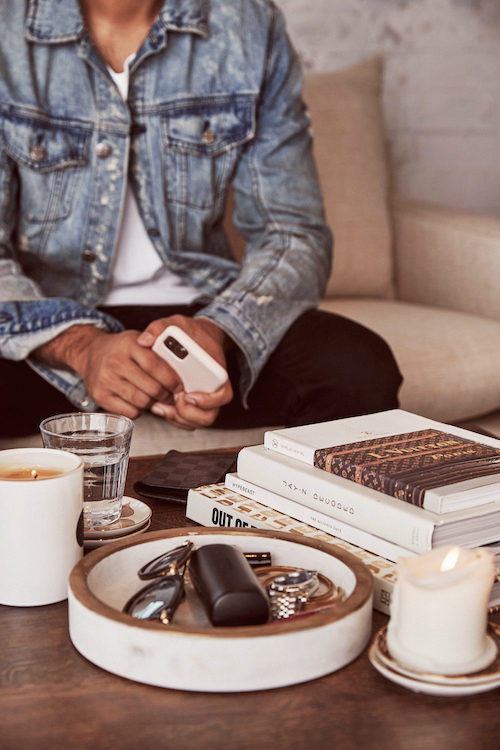 Sitting atop the coffee table is a stack of books, a candle and a marble tray that acts as a hold-all for Pravesh's everyday items. "The coffee table is a focal point of my home life, so it's nice to know that the most important things in need for my day are in one convenient spot," says Pravesh.
The marble tray belongs to Pravesh's sister – he's currently 'minding' it while she is living overseas. The candle, Bondi 5 from The Raconteur, has become Pravesh's signature scent and the books are all gifts. "It's nice that people know what I like, and I've been able to make that come to life in a small stack," says Pravesh.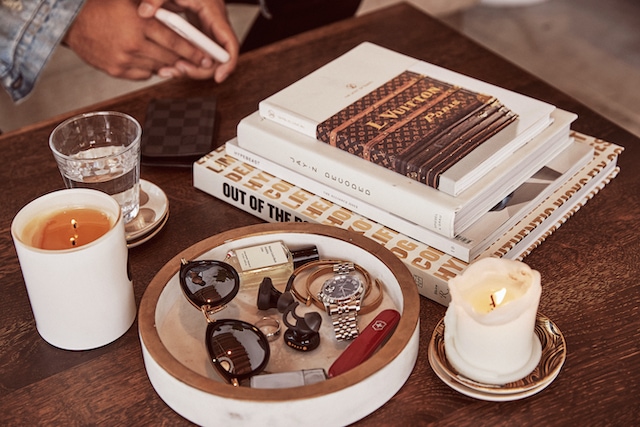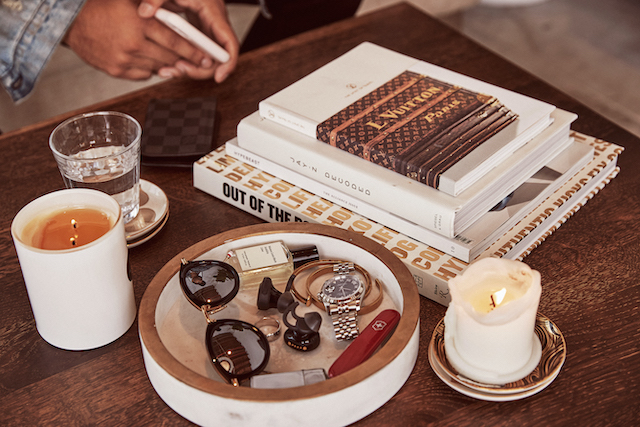 When it comes to coffee table styling, Pravesh is all about authenticity. "Let it be a reflection of you and your home – there's no right or wrong way to style it. Organised chaos is the way to go, I've found. I find more intrigue in an organised mess than something that looks too curated and sterile," say Pravesh who nonetheless adheres to a few coffee table styling basics.
"If possible, find a good candle to anchor your space with a scent. Also, my rule of thumb is –  if I can't put a coffee or glass of wine on the table without moving anything around, I've got too much on there!"
Photography: Jack Dillon